Therma-Tru's Classic-Craft fiberglass entry doors create beautiful, energy-efficient first impressions, and have been recognized by Consumers Digest magazine with the "Best Buy" designation for their category.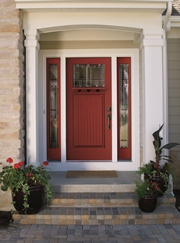 Consumers Digest's first-ever rating of fiberglass entry doors as their own category reflects comprehensive evaluation, creating a quality benchmark respected by consumers. The "Best Buy" award showcases the durability, energy efficiency, warranty and overall appearance of the Classic-Craft product line. All five Classic-Craft collections are included in the designation, with design matches to be found for every home among the American Style, Mahogany, Rustic, Oak and Canvas styles.
Built to last, Classic-Craft doors from Therma-Tru feature architecturally correct details, including rich embossments for the look of wood without the worry or wear. According to the Consumers Digest re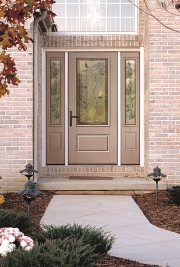 view, no other door in its price range replicates the look of a wood door better than the Classic-Craft series does. Backed by a limited lifetime warranty, Therma-Tru Classic-Craft fiberglass doors will not rot, twist or bow like wood, and will not dent or rust like steel. Shop the collections and design a durable, energy-saving entry for your home at www.thermatru.com.