Light and warmth are musts for the holiday season, but carelessness and the chaos of entertaining can turn them into dangers. Keep safety in mind, and you can enjoy the following three holiday classics without risk of a household emergency.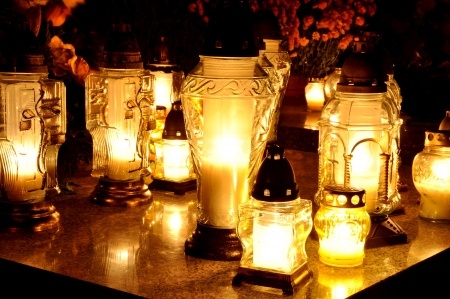 Glowing candles: Choose sturdy candlesticks and menorahs that won't tip or burn, and are large enough to collect dripping wax. Trim candle wicks to one-quarter inch before use, and replace pillar or taper candles once they've burned to within two inches of the holder. Keep candles away from clothing, curtains, books and magazines, and above all, never leave them burning unattended. You might also consider switching to battery-operated LED candles, which offer the same great ambience without the exposed flame.
Twinkling lights: Discard any light strings that have cracked sockets, frayed wires or loose plugs, and replace with energy-saving models displaying the UL (Underwriters Laboratories) seal of approval. Stick to package limits on numbers of string connections, use outdoor lights outdoors and indoor lights indoors, and never leave any on while you're away from home.
Welcoming fireside: For a safe evening by the fire, make sure your holiday tree, wrapped gifts and any other flammables are far from the hearth. Open the flue before starting a fire, and stay close by to monitor the fire until it gets going. Then guard your living area against flying sparks by placing an ash screen in front of the fireplace.