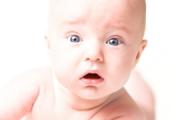 As new parents, we found ourselves becoming victims of that dreaded syndrome where orderly chaos starts to seem like a design choice. Do you know what I mean? I found myself taking all of our sons toys and placing them in baskets or containers that worked with the rooms decor until suddenly the living room was overrun with his books and containers of toys placed in such a way that it looked as if they were supposed to be there. The truth in the whole matter was that the room had become so cluttered that we were starting to feel as if the walls were closing in on us.
We quickly realized that some changes had to happen to take back the room and make it a place we all wanted to and could hang out in. Our first change came out of necessity and turned out to be a huge space saver. Our son had recently discovered the fireplace and with that of course the fireplace screen. Curiosity soon turned into the I can throw everything in there confidence of a one year old. So we had a custom made enclosure crafted that end up serving two purposes. First, it kept our son out and second, we suddenly gained about two feet of space back around the hearth from where the screen used to live. And with that change had begun.
Our media console for the flat screen TV and components that showcased all of the equipment was only adding to the clutter. With open shelving the opportunity to stash what ever need a home was always there. And we took advantage of it. A media hutch now neatly contains the electronic equipment, and whatever else,and instantly tidy's the room by simply closing the doors.
Lastly we have had the same sheers and drapes for about 4 years now and the room was always feeling a bit on the dark and heavy side. I decided to get rid of the sheer and keep the outer drapery panels. I hung soft roman shades in a light but soft neutral tone in our windows and used the existing drapery panels just to frame the sides of the windows. Getting rid of the sheers and exposing the window frame work instantly gave the room a needed architectural detail that made the room seem taller.
It didn't cost us a ton of money to make these changes and the result is a living room that is so familiar and yet completely different at the same time. We had no idea this small living room could instantly become so big with such small and simple changes. Take some time to get rid of clutter and open your favorite family hang. You be amazed how much real estate you can rediscover.