Building a fence is a great way to improve your home's curb appeal, home value and stylish definition of your yard and garden.
But you aren't the only one who has to live with the fence after it's built. The rest of the neighborhood, particularly the folks next door to you, will likewise experience the benefits and negatives of your choice in fencing.
Here's how to build a fence and keep the peace by mixing neighborly considerations with factors of style and durability, presented by Hertz:
Plan fence carefully
There's nothing worse than an ongoing neighborhood feud begun by a fence built on the wrong side of a property line, so know exactly where your lines are drawn.
Check plot plans to identify the corners of your lot and work within them. Diffuse any suspected ill intent by talking to your neighbors about your fence-building plans before you begin construction.
Make it a legal fence
Not all fencing endeavors require permits, but it's worth checking with local officials to confirm any building parameters. Local ordinances may have strict guidelines for fence height, material selection, picket spacing, post hole footings, and minimum setback distance from the sidewalk or street.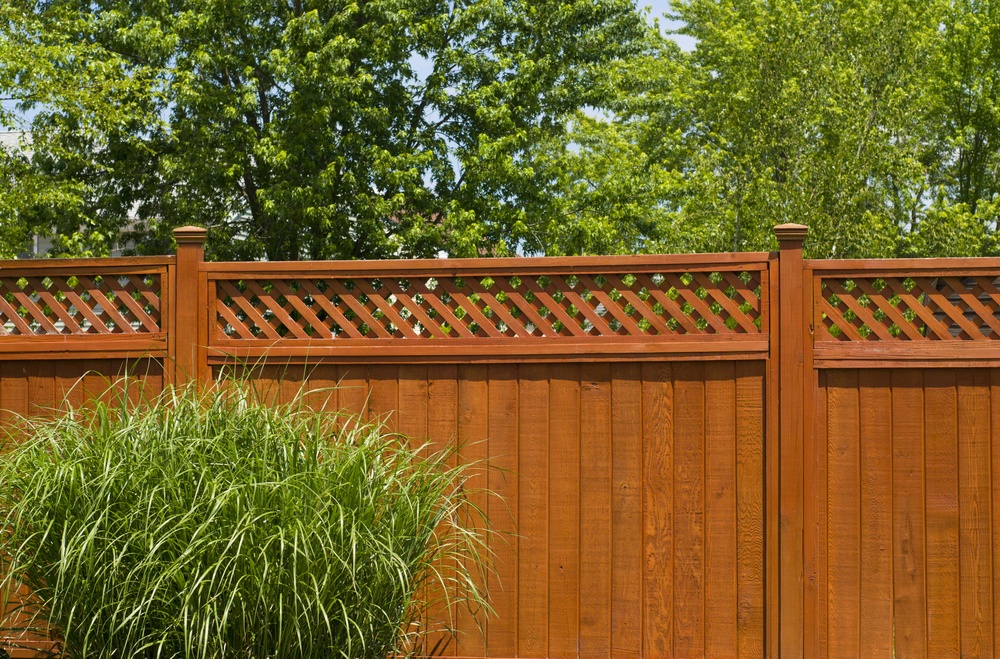 Fence material choices
Fencing is available in a wide range of materials, including natural and pressure-treated woods, composites, vinyl and metal. In addition to the look you like, consider the upkeep required by your fencing selection. Natural wood comes with the biggest ongoing demands, requiring repainting or refinishing every few years.
Wondering how you'll fit all those fence sections and posts home in your family car? Don't! Just think H-D-T-V: Hertz Does Trucks and Vans! Hertz offers a variety of spacious trucks and vans to make transporting your home improvement materials and tools quick and efficient.
Good fence side out
In addition to coordinating with and enhancing your home, the style of fencing you choose should look great from both sides (the neighborly aspect of design), match the uses of your outdoor space (e.g., help to keep kids, pets, and playthings within bounds), and make the most of your lot lines (open fencing patterns make a yard seem larger).
Fencing like board-on-board is designed to look equally great on both sides. But stockade fencing has only one finished side. If that is the kind of fence you choose, remember that most building codes require you to have the GOOD side facing out.
Seal, stain and
finish fence first
For optimum coverage and protection as well as ease, make sure to apply finish to fencing elements before they're assembled. This step should also be taken if you're working with a professional installer. Have them drop off the fencing a few days ahead of the scheduled installation so you have time to take care of the finish. Speaking of finish, avoid applying a clear topcoat such as shellac or polyurethane varnish. It won't have a chance against the elements, eventually blistering to the point that you'll have to sand all surfaces down and start over with a whole new finish for your fencing.
Reinforce gates
Fence gates take most of the wear-and-tear of the fence so make sure yours is securely built and reinforced with diagonal cross bracing to prevent sagging. Also, to help make sure your gate stays shut even when the kids leave it open, add a spring hinge to the fence gate help it swing shut.
Don't drag fence
One common fencing installation mistake is allowing the bottom rail of a fence to hover too close to the ground. This encourages rapid deterioration due to rot and insect infestations. Make sure your railing sits four to six inches above ground level to provide more-than-adequate clearance for nearby grass and proper airflow. The fence will settle after installation, so keeping the fence up from the start is the best way to make sure the fence doesn't become bait for bugs.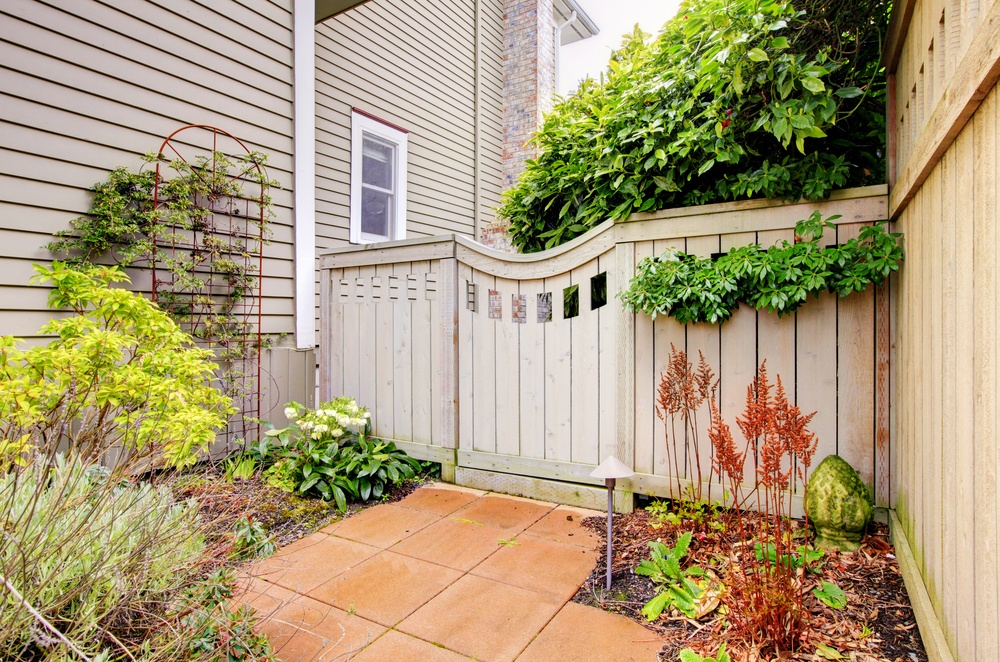 Space fence out
Spacing between fence posts will depend on the type of fence, the terrain on which you're building it, and its general purpose, but the typical range is six to eight feet between posts.
Set fence posts properly
Many folks assume that setting posts in concrete is the best and strongest way to go, but that method can lead to improper settling, damage and drainage issues. Most fences will get a better footing if post holes are lined with well-tamped gray gravel. The pressure of the gravel against the dirt is much stronger than a concrete pour, and keeps fence posts straight as the natural drainage works its magic.
Cap fence posts
Top off your fence building project with a slant, rounded surface or metal cap to promote water runoff and prevent rot. The neighbors will also compliment you on this fabulous fence finishing point!