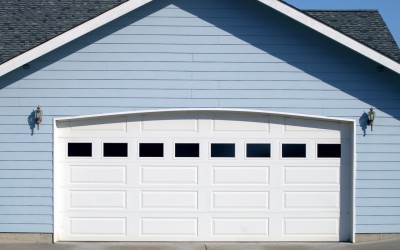 Working through a list of to-dos before cold weather arrives? Don't forget your garage. It's the coldest room of all, and without some extra insulation and sealing, it could negatively impact your home's energy efficiency.
Your garage wasn't meant to be a living space, so it doesn't have nearly as much insulation as the rest of the house. In fact, the wall shared by the garage and your home's interior is pretty much it. So do a little garage winterizing to keep your home warm and time in the garage bearable. For starters, any garage door can be improved with an insulation blanket, which is easy to install. And a new gasket along the bottom will help seal out drafts.
The door leading from the garage to your home should also get some attention. Make sure it's sealed and weatherstripped to prevent air leaks. If they're exposed, insulate remaining garage walls, too. It's a smart step to take, especially if you plan to finish them and install storage units in the future.