Once warm weather returns, household odors aren't the only impact on air in the home. As families spend more time outdoors, pollen and other airborne allergens are also brought indoors, contributing to poor air quality. But you can clear the air by installing the Filtrete Odor Reduction Filter from 3M.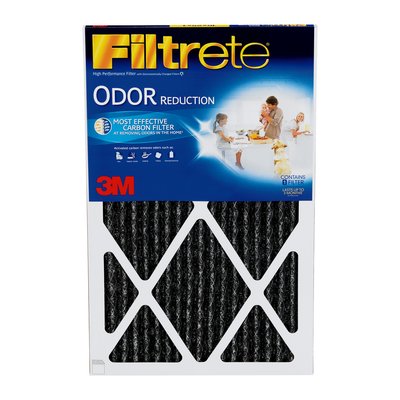 The Filtrete Odor Reduction Filter has a unique, two-sided design, with one side to capture large and small airborne particles from the air passing through the filter, while the other removes odors from cooking, cleaning, chemicals, tobacco smoke, mildew and pets. It's the most effective one-inch odor-reduction filter available, and helps to maintain airflow in heating and cooling systems to reduce energy use and stress on components.
The Filtrete Odor Reduction Filter lasts up to three months for odor removal and particle capture, and is available at Target, Walmart and your local hardware store. To find a location near you, visit www.FindMyFiltreteFilter.com.