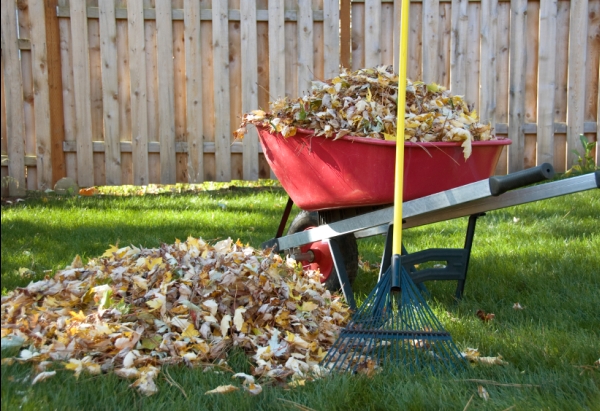 Before you say goodbye to the green, green grass of summer, help it into healthy hibernation for fall and winter. Even though it may not look like it, there's a lot going on with your lawn during cold-weather months, and you'll like what you see next spring if you handle a few lawn chores right now.
In winter, your lawn's root system strengthens and new turf is in development.
So job one of autumn lawn care is reseeding bare spots and filling in sparse areas. Then apply a winterizing fertilizer to spur growth during your lawn's hibernation for a greener greeting in the spring.

Also remember that the weeds you see today leave seeds that germinate and multiply once your lawn grows back. Apply a weed control agent to prevent unwelcome kinds of greenery. And if you've noticed buggy areas in your lawn, address those, too. Fall weather is ideal for insects' survival and the damage they wreak, and once it gets colder, many pests will search for shelter inside your home.
Finally, keep up with that autumn leaf-raking routine. Fallen leaves will block out the sunshine your lawn still needs, and damp, accumulated leaves spur mold growth and attract pests that can damage turf as well as structures.