Looking to light a bathroom for safety and navigation, but you insist on efficiency and beauty? The NuTone LunAura Collection of bath ventilation fans offers the perfect combo for homeowners like you.
The LunAura Collection of bath ventilation fans creates a relaxing, spa-like atmosphere in any bathroom. In addition to its innovative approach to night lighting, the LunAura Collection offers bright task lighting and of course, incredibly quiet and powerful bath ventilation as would be expected from NuTone, a leader in providing Energy Star-qualified ventilation products.
LunAura bath ventilation fan and light is the perfect product for those who want their décor to stand out and be noticed. Unlike standard ventilation fan-/lights, this unit incorporates soothing blue LED night lighting which instantly enhances the ambiance of any room. Its innovative technology helps to create a calming atmosphere much more visually appealing than standard lights. The soft lighting offers the convenience and safety of a functional nightlight while simultaneously showcasing a contemporary look that can be a central design focus and an immediate conversation starter.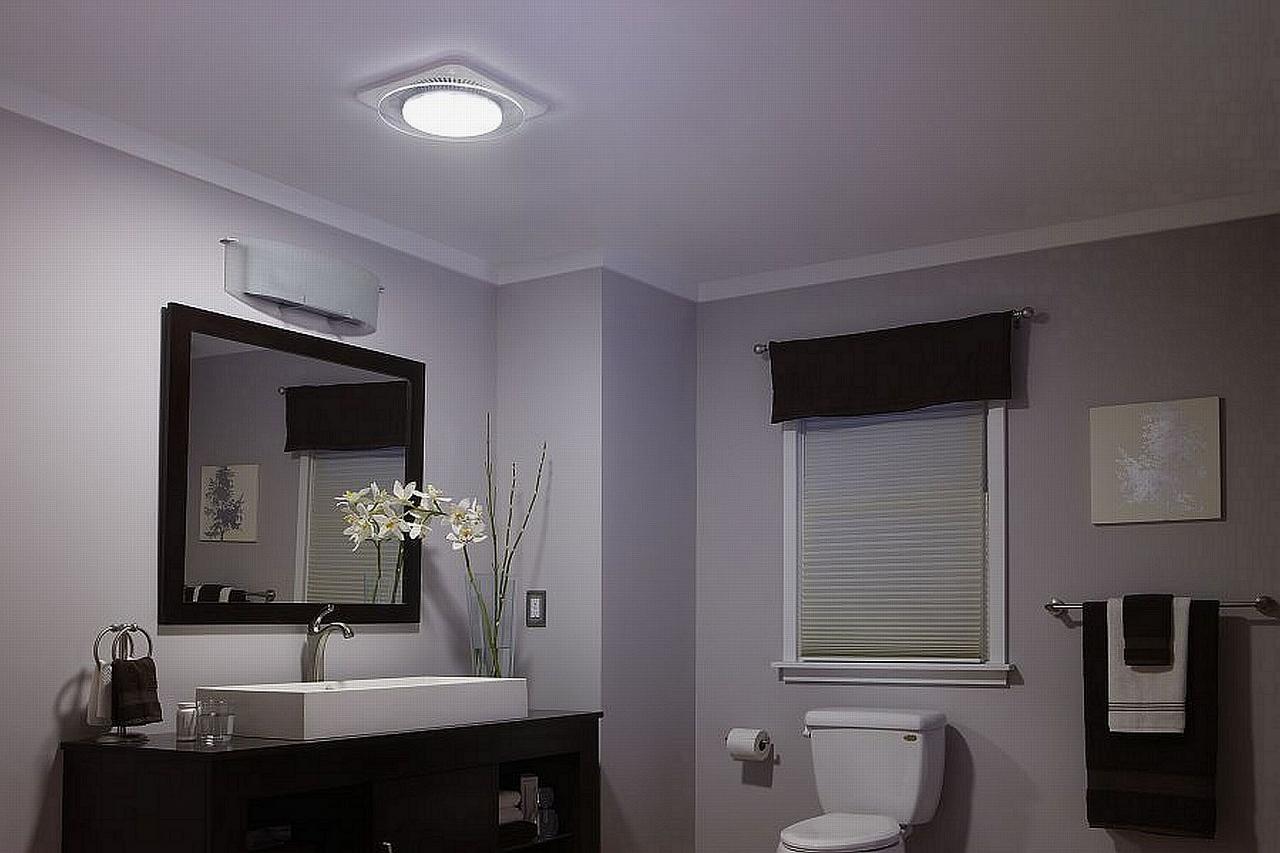 LunAura bath vent fan comes in three clear light panels (round, square and diamond) which give the appearance of natural glass when the LED light is off. When turned on, the panels become a beautiful soft blue hue. This hue allows one to more easily get back to sleep after a middle-of-the-night visit to the bathroom. LunAura also features a 36 watt GU24 main light for brightness and efficiency.
Bathroom ventilation is important is an important part of any bathroom design. Removing excess humidity helps prevent mold from forming in the bath and the additional lighting and energy effciency offerred by the LunAura is a real plus.
So don't just settle for any run-of-the-mill bathroom ventilation fan and light. Install a NuTone LunAura and enjoy high technology and a better quality of life.