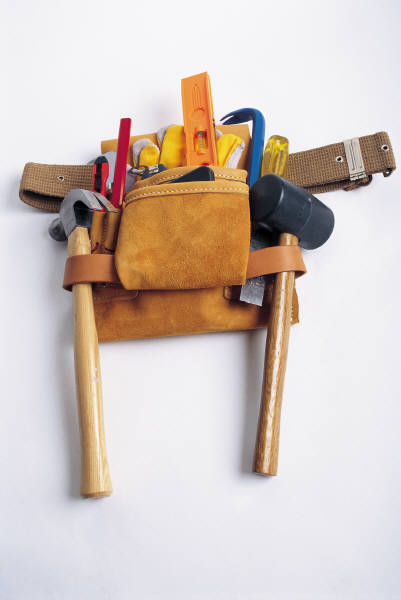 BuildFax, a service that collects and organizes construction records on millions of properties from cities and counties across the United States, reports that in June 2011, remodeling activity in the U.S. reached the highest level since the index was introduced in 2004. This upward trend matches what we've been hearing on The Money Pit radio show.
In a stale economy, it makes sense that people are remodeling rather than moving. Some homeowners are also finding themselves needing to accommodate elderly parents and adult children who have moved back home.
According to Buildfax, which derives its index from building permit filings, June was the 20th straight month that residential remodeling activity showed year-over-year gains. "With so many Americans unable to sell their current home, it is apparent that they are planning on staying in their current residences and are making renovations and upgrades," said Joe Emison, vice president of research and development.
While Buildfax doesn't track which projects homeowners are tackling, we do – at least as far as those that our listeners are starting. In the last 12 months, flooring was the #1 most popular project, and one that is particularly active in the Fall, when homeowners look ahead to a long winter trapped indoors.
More trends we're seeing:
Early signs of recovery: Questions about how to do a project are up, indicating that more and more Americans are willing to roll up their sleeves and do a project on their own, rather than hire a contractor.
Replace vs. repair: As economic confidence returned, the number of problems being fixed was reduced as the number of new projects increased over the prior 12-month period, another good sign of recovery.
Questions on how to fix a problem peaked in June andthen showed another dramatic increase in November and December, addressing a pent up demand for Holiday-driven improvements put off from prior years.
Buildfax also tracks remodeling activity by region. Month-over-month gains were seen in the West (6%), Midwest (13%), and South (1%), with the Northeast experiencing the only decline (4%). Year-over-year gains were seen in the West (24%), South (8%) and Northeast (2%), with the Midwest experiencing the only decline (1%).