Watch Deep Sentinel Stop Crimes Before they Happen!
According to the FBI, there are over 2.2 million burglaries in the US, which means that every 15 seconds, a burglary is committed. But with so much crime aimed at Home Sweet Home, you might be wondering if a security system can be at all effective in protecting your own home.
Studies have shown that having a home security system significantly reduces the chance of crime at the property. In fact, about 60% of convicted burglars said that they would not target homes that have a security system. Studies have also shown that even if one house has a high quality home security camera system, the houses surrounding that house will also have a decreased risk of robbery.
Crooks Caught by Deep Sentinel
Unlike virtually every other home security camera system, Deep Sentinel provides a 24/7 service called LiveSentinel, where Human security guards respond to the first sign of suspicious behavior at your home. In the video below, you'll hear and see how LiveSentinel personal security guards identify and stop suspicious behavior, before a crime could happen, and the surprising responses from the suspects caught under their watchful eyes!
How Deep Sentinel Guards Drive Prompt Police Response
False alarm calls to police departments triggered by home security systems have becomes so commonplace, they're practically like Robo-Calls. Police either don't respond or move any response far down in priority. That's another reason Deep Sentinel is such an effective determent, and active partner of law enforcement.
Here's how Deep Sentinel's three-step approach to threat assessment assures that only real emergencies are referred to law enforcement:
Once movement is detected by Deep Sentinel cameras, all activity is immediately assessed by LoiveSentinel guards for suspicious behavior, resulting in either Dismissal, Continue to Observe, Trust But Verify "hello", or Criminal Intent "stop" escalation protocols.
Surveillance guards follow a detailed blueprint to engage and verify either criminal or friend via HD cameras and 2-way audio. When in doubt, the Deep Sentinel system allows for instant connection with a homeowner for additional authentication.
If criminal intent is identified, police are police notified within 30 seconds if necessary. Surveillance guards maintain an open communication channel with police during the response, supplying real-time suspect location on site, direction if they flee the scene, and vehicle description if applicable.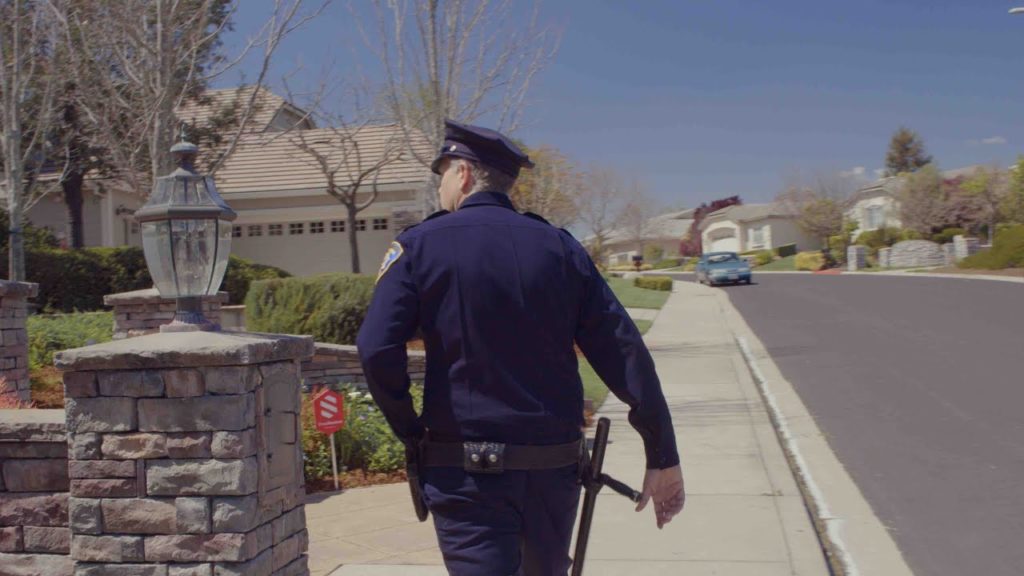 Money Pit Reviews the Deep Sentinel 3-Camera Kit with LiveSentinel
When choosing a home security system, it's important to understand the systems key features so you can fairly compare its costs and benefits against other system you might be considering. For those that have made the choice to install a Deep Sentinel system, there was literally no doubt from the moment the system was booted up. Here's what we thought.
Win Your Own Deep Sentinel Home Security System
ENTER HERE!!!
Enter The Money Pit's "$3,900 Safe at Home Sweepstakes" daily to increase your chances of winning.
The Money Pit's $3,900 Safe at Home Sweepstakes (the "Sweepstakes") is sponsored by Squeaky Door Productions, Inc., 304 Roosevelt Avenue, Suite 1, Oakhurst NJ 07755 ("Sponsor"). The prize will be provided by Deep Sentinel (the "Prize Provider"). The Sweepstakes consists of one (1) random drawing. The Sweepstakes and entry period begins at 12:00 a.m. Eastern Time ("ET") on June 10, 2021, and runs through 11:59 p.m. ET on July 21, 2021 (the "Sweepstakes Period"). Open only to residents of the continental United States (including the District of Columbia but excluding Alaska and Hawaii) who are age 18 or older. Void where prohibited or restricted by law. Employees of Sponsor and Prize Provider and their respective parents, affiliates, subsidiaries, and the advertising and promotion agencies involved in the administration of this Sweepstakes, and their immediate family members or household members are not eligible to participate in or win the Sweepstakes. Installation not included. See Official Rules.
More Tips on Home Security Systems
Win These Deep Sentinel Camera Kits
Deep Sentinel is the only home security service with live guards protecting your home by monitoring your cameras 24/7. This three-camera system features 2-Way Audio for Guard Engagement, Long-Lasting Battery and a Wide Field of View.
Great for townhomes or just getting started. Deep Sentinel is the only home security service with guards protecting your home by monitoring your cameras 24/7.