Discovering and dealing with structural issues in your home is one of the most stressful parts of home ownership. This is particularly true for roofing because some problems, if left unrepaired, can cause more extensive and costly damage. But making the decision to do a roof repair or replace your roof can be just as nerve-wracking as finding problems in the first place. Here are a few ways to help you determine when to replace your home's roof in order to take some of the stress out of the decision-making process.
Age
A well-made roof should, on average, last between 20 to 30 years. If you think your roof is nearing the end of its lifespan, find out exactly how old your roof is, weigh your options, and get a variety of quotes for roof replacement. Be aware that this time frame varies significantly depending on the material of your roof. Metal and tile roofs, for example, can potentially last much longer than roofs composed of asphalt and wood.
Water damage/leaks
Discovering a leak or extensive water damage to your roof can be particularly stressful and costly for homeowners. Some minor leaks can be fixed relatively easily, but large issues may call for partial or total roof replacement. Check with your local roofing professional for guidance if you are in doubt about the best solution to your water damage problems. Whether or not you have discovered a leak, it's good practice to check in and around your attic, crevices, chimneys, and flashing for signs of damage. If the waterproofing membranes on your roof are damaged, worn away, or nonexistent, you should think about replacing your roof in order to avoid larger, more costly issues in the future.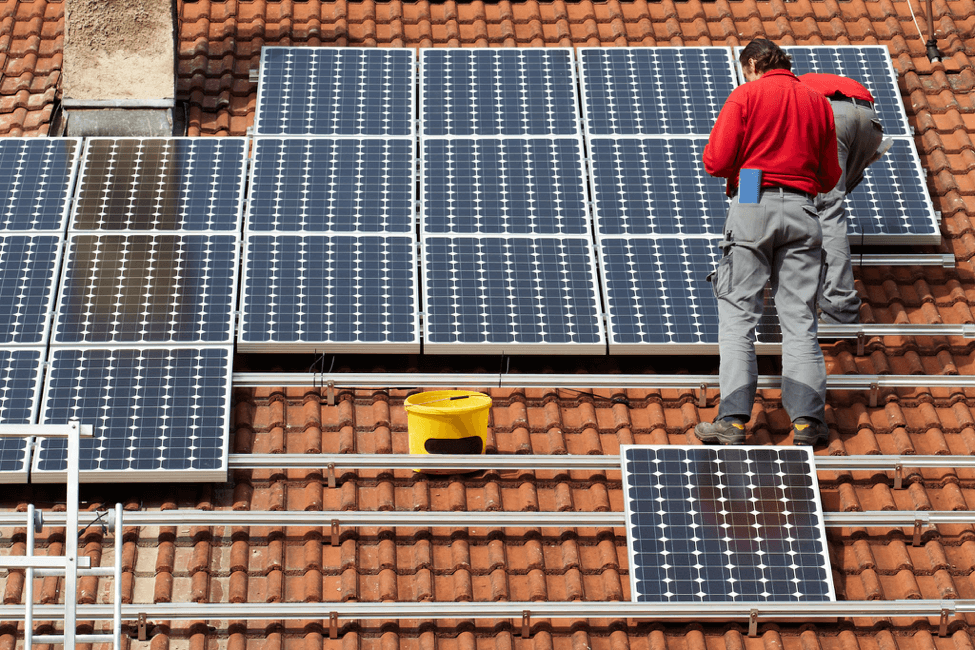 Investing in solar
If you're considering taking the leap into solar power for your home, it's worth noting that many solar companies recommend replacing your roof before installing solar panels. If your roof will be due for an upgrade before your solar panels (most photovoltaics have an average lifespan of around 20 years before needing maintenance and replacement), you will probably be better off replacing your roof first. Solar professionals can also help you get your head around the latest solar technologies, including building integrated solar panels that come in the form of solar tiles, shingles, or built-in panels that lie flat against your roof.
Considering selling
Homeowners who are thinking about putting their homes on the market will be happy to know that a new roof will entice buyers. Experts agree that homes with newer roofs have a higher market value than homes that will need roof repairs or replacements in the near future. Plus, you never know what the future holds, so replacing your roof will benefit you while you're still in your current living situation.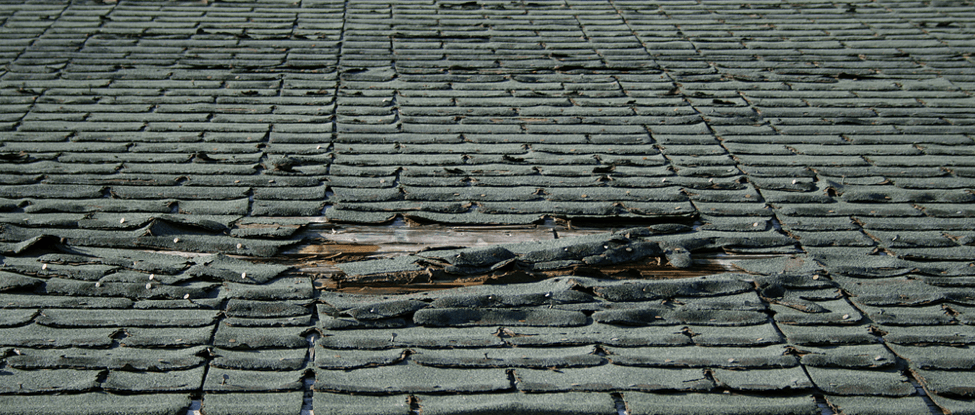 Extensive damage
As far as damage is concerned, there are several telltale signs that signify your roof is nearing the end of its days. Shingles that are cracked, curling, or missing entirely are often signs of larger roof repair issues—a sign that your roof will be due an upgrade in the next five to ten years. If your roof appears to be sagging or dipping in any part, you could be dealing with significant structural damage that will only worsen over time. Extensive damage to your roof—whether as a result of aging, weathering, storms, or accidental damage (from a tree or other large object falling onto your roof, for example)—will often require partial or complete roof repair. The best action here is to bring in a roofing professional as soon as possible in order to solve the problem in a timely manner. While this process can be lengthy and costly, it will ultimately save you both time and money in the long run.