When it comes to soundproofing a room, you can hear the difference made by the right insulation. And with Roxul® Safe'n'Sound™, you'll not only minimize noise but increase safety and energy efficiency for a peaceful space that also gives peace of mind.
Roxul Safe'n'Sound provides exceptional soundproofing and thermal insulation thanks to stone wool, a combination of natural rock and recycled slag. Stone wool helps your home stay warmer in winter and cooler in summer, and its unique non-directional structure is denser than traditional soundproofing insulation, offering an additional la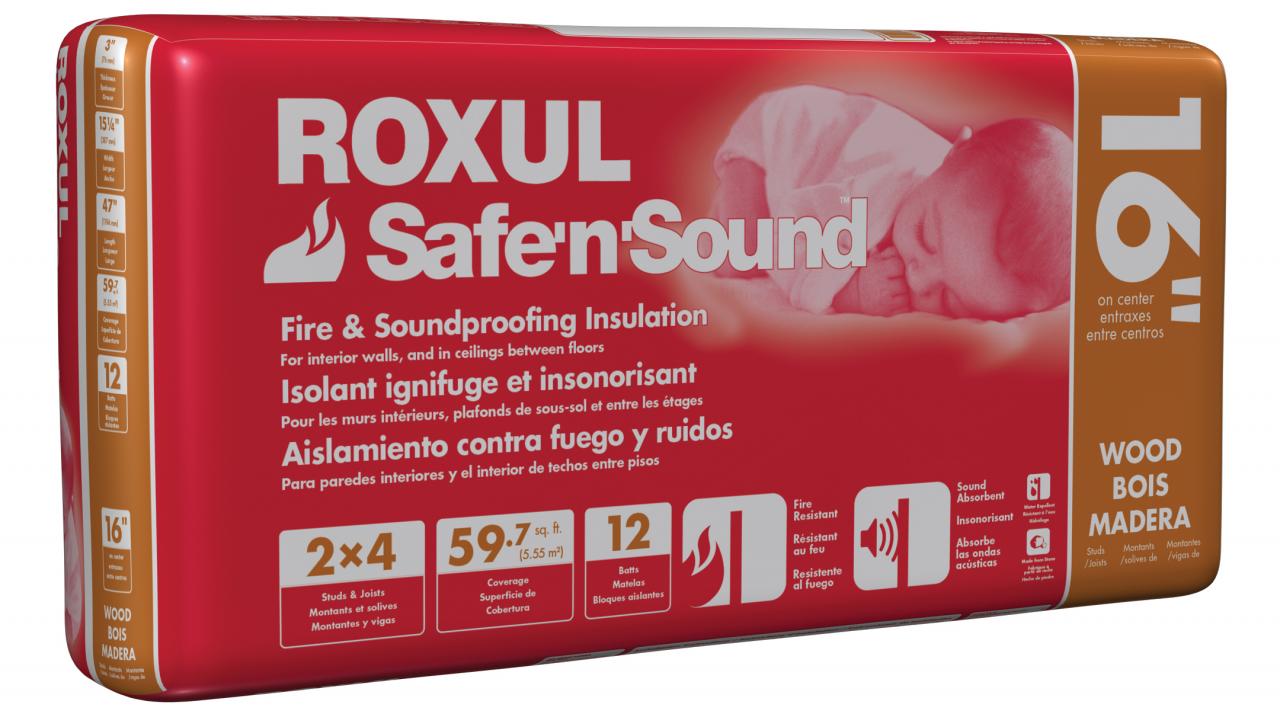 yer of protection and comfort while minimizing noise transfer. Designed for use in interior walls, ceilings and floors, Safe'n'Sound can soundproof a bathroom, bedroom, home theater, laundry room, nursery or recording studio.
Safe'n'Sound soundproofing insulation is noncombustible and withstands temperatures up to 2150 degrees Fahrenheit, delaying the spread of fire in your home. It also repels water, keeping insulation R-value and shape intact while resisting rot, mildew, mold and bacterial growth—all for a safer, quieter indoor environment.
Roxul Safe'n'Sound is available in bundles that cover up to 60 square feet of space for between $35 and $45, depending on desired R-value and insulation depth. Purchase or special-order Roxul insulation products at The Home Depot and Lowe's, and shop for them at local lumber yards. For installation tips, a materials calculator and more product information, visit www.DIYwithRoxul.com.