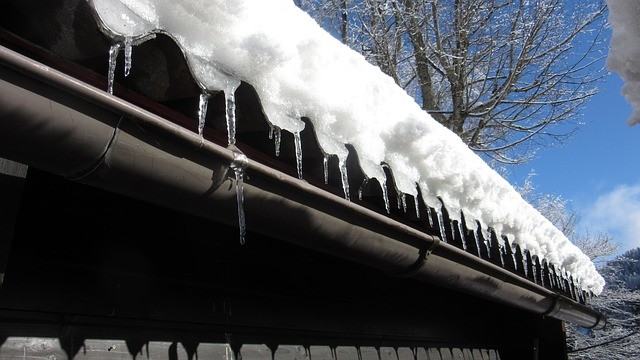 In the United States and beyond, extreme weather is the new normal, so the usual house repairs are no match for the elements. Every home must be constructed to withstand wind-driven rain, snow, ice and everything else that Mother Nature brings. Therefore, it is critical to make sure your home is waterproofed properly to prevent damage and costly repairs using ice and water shield.
Grace Ice & Water Shield is a self-adhered roofing underlayment designed to protect your home from wind-driven rain and ice dams. It truly is insurance for your home, ensuring that water from a storm or from behind an ice dam cannot leak into your house.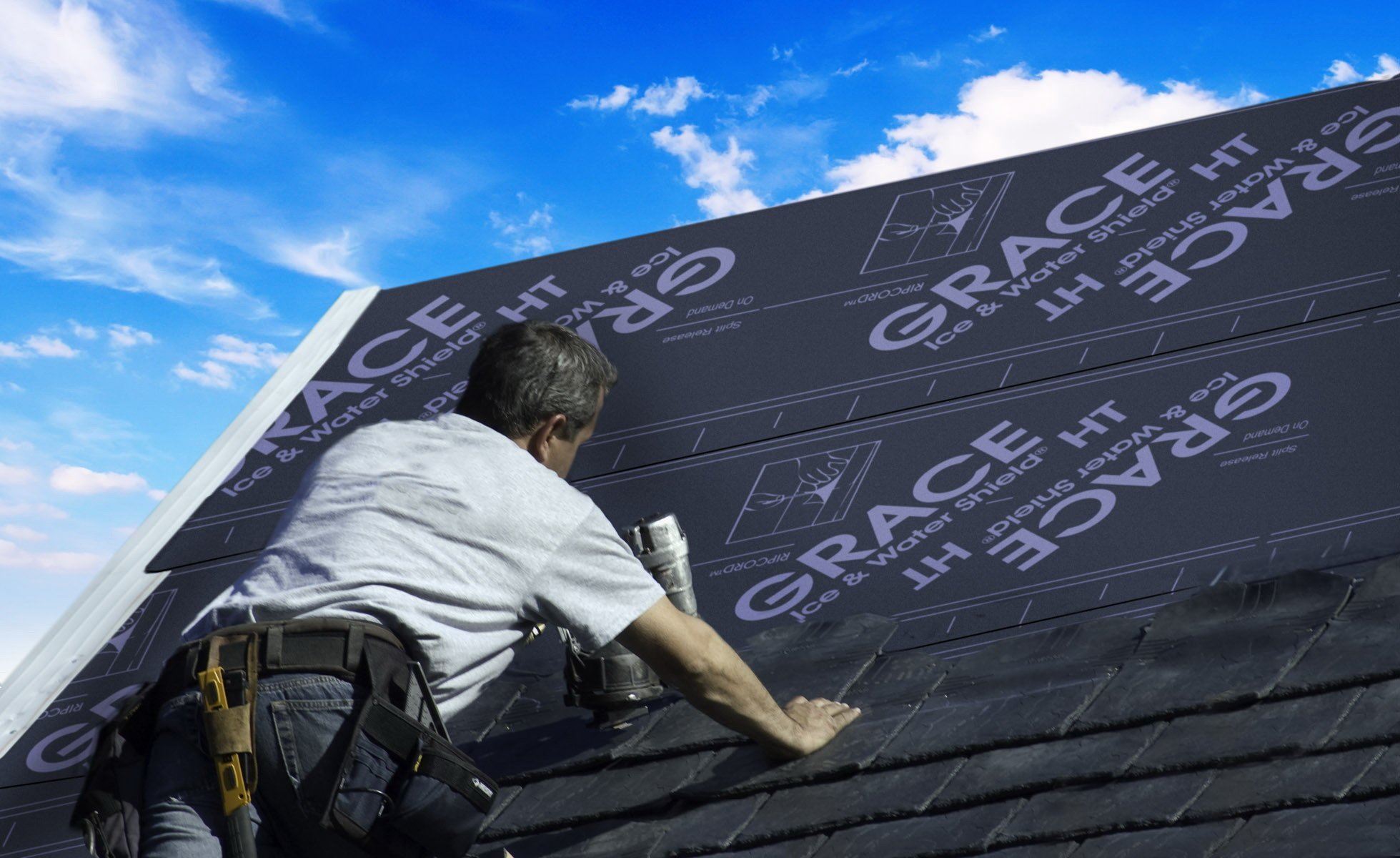 Grace invented self-adhered roofing underlayments more than 35 years ago with the introduction of Grace Ice & Water Shield. Today it continues to provide the best-in-class roof leak protection, defending homes against wind-driven rain and ice dams.
Grace Ice & Water Shield's rubberized asphalt formulation enables a watertight bond with the roof deck to protect your roof from leaks caused by harsh weather conditions. It provides peace of mind against costly roof repairs with its high quality seal around the fasteners used to attach the shingles, which helps prevent the water from wind-driven and ice dams from leaking into your house.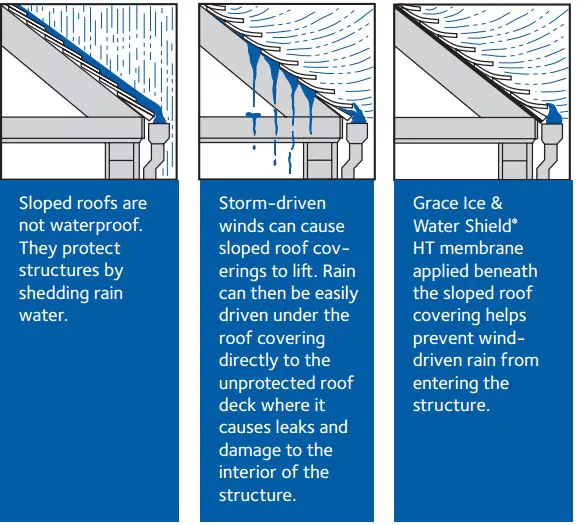 In addition, this ice and water barrier offers superior watertight laps, which are critically important in keeping the roof dry and safe. Grace Ice & Water Shield also features the Ripcord system, split release on demand, allowing for easy detailing of leak-prone areas of the roof deck, such as valleys, chimneys and roof to wall transitions. This provides robust protection of the roof's most vulnerable areas.
Grace roofing underlayments can be used in new construction, re-roofing, or on roof repairs. For metal roof protection, choose Grace Ice & Water Shield HT. It has the same superior performance as the original but is specially formulated to meet the service temperature challenges inherent in metal roofing systems and insulated roofing assemblies.
With severe weather becoming more and more commonplace, homes must be able to handle all that is thrown their way. By Grace Ice & Water Shield to your roof, you can protect against leaks causes by extreme conditions and prevent costly damage.For more information or to locate a distributor nationwide, visit www.graceresidential.com.