Summer weekends should be spent relaxing with family and friends, not maintaining your deck. Combine quality decking material with a smart space design, and you'll enjoy the outdoor season from beginning to end.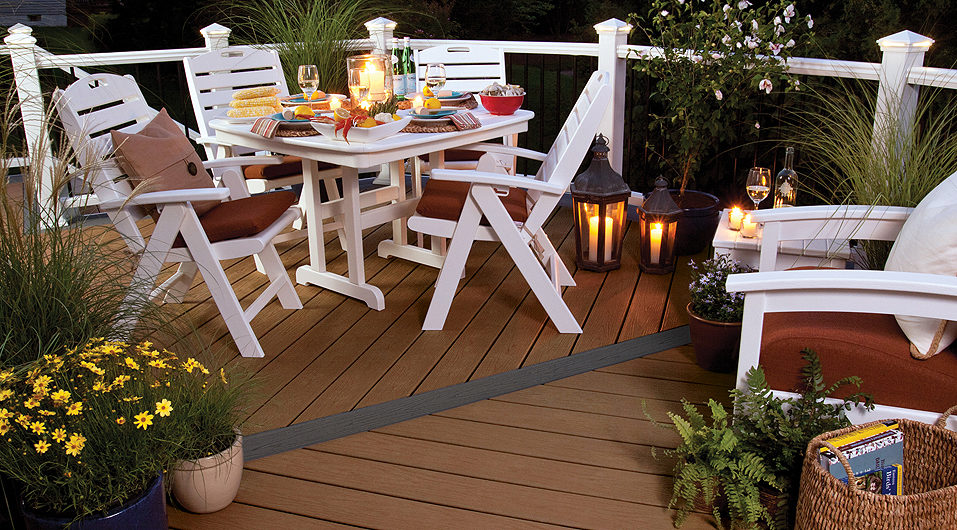 Composite decking is the perfect base for a carefree summer space that's also low-maintenance throughout the year. Create even more convenience by building in an outdoor prep and serving space, whether it's a simple storage and countertop unit handy to your grill or a customized zone with built-in appliances. You can also create an easy, functional flow for events and daily deck traffic with generous open areas and strategic perimeter seating.
With composite decking, it's easy to design a beautiful outdoor space that's always ready for entertaining and never needs sanding, painting or staining. For example, Trex Enhance is a high-performance composite decking solution, wrapped in Trex's signature protective shell. That means it'll stand up to deck party mishaps, like dropped grill tools and spilled barbecue sauce, and has superior scratch resistance that allows you to move your outdoor furniture without worry.
Nothing adds value to your home better that an expansion to improve your outdoor living.  For design ideas, and get started on a new deck that'll be the destination for your next summer party visit  homedepot.trex.com.