Gas Grill Cleaning Tips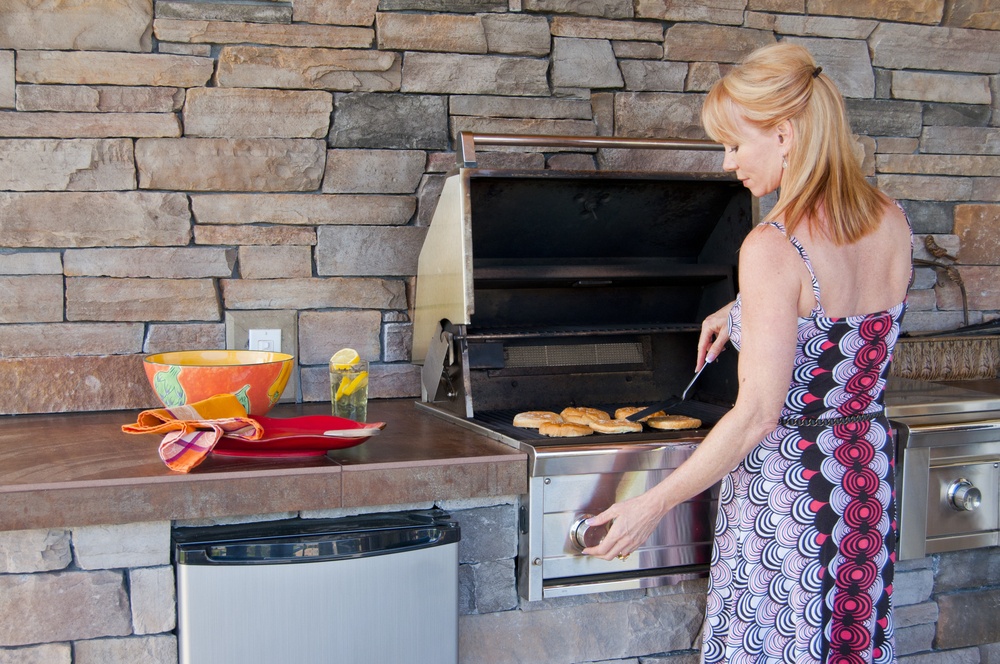 After a couple of months of heavy grilling, my gas grill needs an extreme makeover of its own. Do you any tips for a mid season grill cleaning?
The Money Pit Answer
The same char broiling grill action that flavors ribs, chicken, steaks and burgers all summer long can really cause problems if you don't stop and do a thorough grill cleaning once in a while. Here's what to do:
Soak the grids in hot, soapy water and clean them with a nylon scrubbing pad. If the grids are really encrusted, use oven cleaner in a well ventilated area and rinse clean.
Remove the lava rock or ceramic briquettes and clean them with a wire brush, replacing any that are deteriorated. Remove the burner, brush it clean and check carefully for cracks, split seams or holes. If any are found, the burner should be immediately replaced.
Check all the rubber gas hoses for cracks and replace any that show the slightest sign of wear.
Once the grill cleaning is complete, you are ready to put the grill back together and check all gas connections for leaks. To do this safely, mix a 50/50 solution of liquid dishwashing soap and water. Brush the solution on all gas connections and watch for bubbles. If any are seen, the connection is leaking and should be fixed before firing the grill.
Now that you know how to clean the grill, the only thing to do is help make it dirty again! So, here's a recipe for a great barbecue sauce that Leslie likes to whip up. This is the messiest sauce out there but it is so worth it. It works on flank steak, chicken, ribs, or just about anything else you can grill.
Ingredients:
32oz bottle of ketchup
3 tablespoons garlic salt
1 tablespoon red pepper flakes
1/2 cup molasses
1/4 cup honey
Mix well in a bowl and marinate for at least three hours or overnight. Use extra sauce to brush on during grilling.  
Then, see the above gas grill cleaning instructions again!