Dust in House: How to Reduce or Remove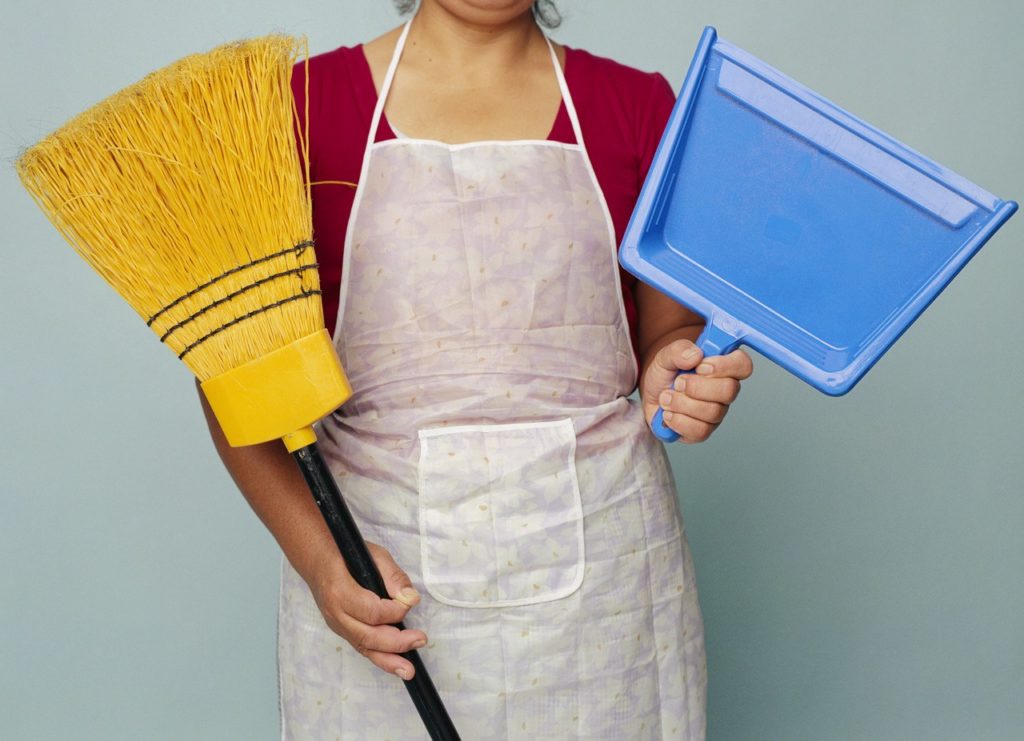 I have noticed an excessive amount of dust in my home; especially in the master bathroom.  It seems like I can't keep the furniture dusted enough.  When I rinse the tub there is a coating of lint type dust that isn't visible until I rinse the tub by pouring water on the sides of the tub before filling it.
I am wondering if there is a leak in our attic and perhaps the vent fan in the bathroom is allowing air flow from the attic to enter my home.  I haven't had the attic inspected but the house was built in 2003 so didn't think I would have a problem.  It is frustrating to try and keep up with the dusting!  Have you heard of anything like this? What can I do to solve this problem?
The Money Pit Answer
While it's possible that you're getting some dust from the attic, it's unlikely. If there are gaps around your ceiling fans, air is probably moving from the house into the attic, not the other way around, due to something called the stack effect. I suggest that you look at a couple of other possible sources of dust first.
When's the last time you had your clothes dryer vent cleaned? If that vent is obstructed, you could be getting a lot of dryer lint blowing back into the house. Turn on your dryer, then go outside to find the vent opening. You should have a nice, strong flow of warm air coming out of that opening. If you don't, then have the vent cleaned to remove any build up of lint. It might solve your problem and make your dryer work better at the same time.
Do you have a fireplace or wood stove? If you do, and the inside of your house were to become depressurized, air could move backwards through these flues and carry ash into the house. If this is the case, you'll need to find out why the house is becoming depressurized. Leaky ductwork in your heating system is often the culprit here.
One other thing to consider is that your heating system's filter is missing. It's important for you to clean or change your air filter regularly.
Editor's Note: Jim Katen is a professional home inspector with Benchmark Inspection Service in Gaston, OR. Jim volunteers as a guest expert in The Money Pit Community. Learn more about Jim's work through the American Society of Home Inspectors.
1 Answers
To add to Jim's response you would be surprised on how much a home leaks air. If the suggestions that Jim provided does not appear to solve your issues, I would suggest that you get the home evaluated by a home energy professional that has experience in indoor air quality.
By using their equipment they can determine how leaky your house really is. And finding these leaks then sealing them will not only stop unfiltered air from entering into your home, but will save you lots of hard earned money on your energy bills.
We find when we do a home energy audit and the client follows up with many of our suggestions.  They not only realize the savings at the end of the month, but find out the very same day just how much better the house feels and appears.
So try Jim's suggestions and if your still stuck on answers, Look up a BPI professional in your area and ask them to take a look see during an audit.