How to Install Crown Molding the Easy Way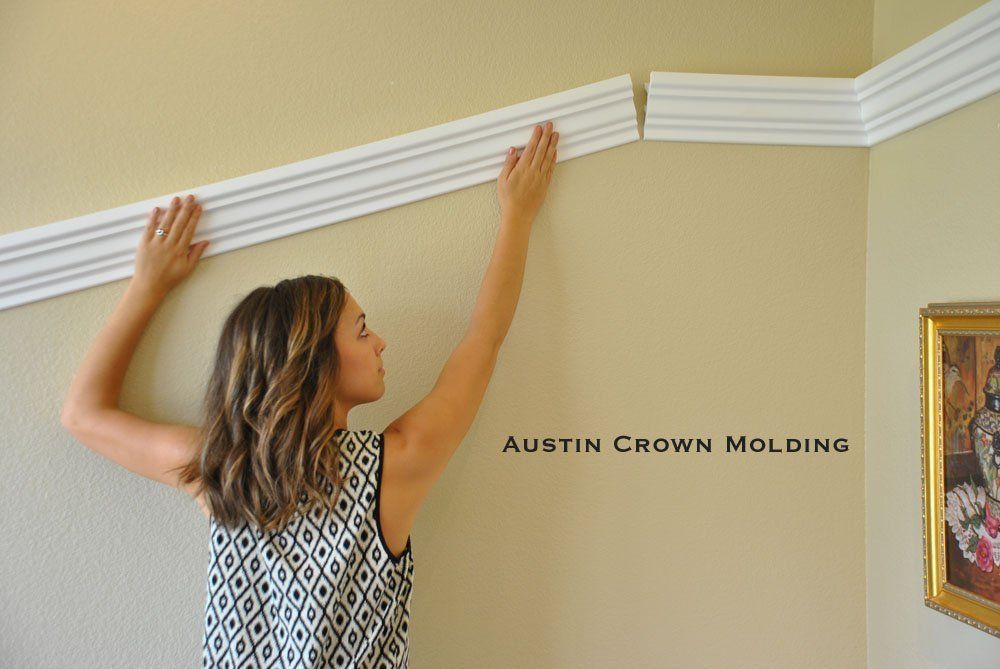 I would love to install crown molding in my home to add value.  All the people that I try to hire want a fortune to install it and I can not cut all of the fancy corners!
The Money Pit Answer
Installing crown molding is task that requires significant carpentry experience, as well as a set of specialized tools, capable of make compound miter cuts and more.  For those who want crown molding without that hassle, foam crown moldings are an excellent alternative.
Foam moldings are attractive, lightweight and easy to handle.  Corners, the most difficult part of any crown molding installation, are precut - making installation very, very easy.
The foam crown molding installs with painters caulk to most surfaces like drywall, concrete, brick or wood. There are now specialized and expensive tools needed as the molding cuts with a simple hand saw and is attached with a caulk gun. .
To install, just apply a bead of painters caulk on the top and bottom of the molding, press into the wall and ceiling and then wipe off the excess caulk. The molding does not contract or expand like wood moldings, and needs only a single coat of paint, which you can apply even before its installed.
Foam crown molding is also available in a wide variety of styles as shown here.