Your home's wireless internet access is key to everyday functions, and now that most of your critical data, files and applications are accessed through the cloud, a power glitch can stop your work in an instant. APC's Back-UPS Pro 500 (BG500) protects your system and sees you through such interruptions with backup power for your network hardware, keeping you connected wherever you are.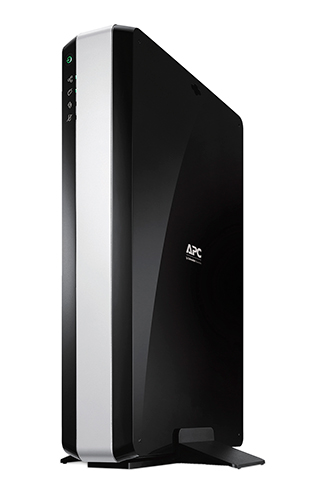 The BG500 comes standard with the ability to be managed through the network, allowing you to place the unit wherever your network gateway equipment is located. Its Watchdog feature monitors a network connection and automatically cycles power to one of its Smart Outlets to reboot a hung modem or router, so you don't need to be there to physically unplug and restart a frozen device. You can also manage your power and control the BG500 from any web-enabled wireless device, thanks to a remote network management interface that allows you to turn individual outlets or the whole unit on and off.
The Back-UPS Pro 500 includes a powerful lithium ion battery that will last up to eight years, is 100 percent recyclable and environmentally safe. The Back-UPS Pro 500 is available throughout North America, and you can learn more about protecting your wireless home network by visiting www.apc.com.