Tom: This is the Money Pit's Top Products Podcast. I'm Tom Kraeutler at the 2015 International Builder's Show. I think one of the most overlooked areas, and therefore an opportunity to improve the look of your home is your screens. I think so many times, we get satisfied with the screens that come in windows, or the screens that perhaps are made in a porch area, but we don't really think of them as a focal point. There's a company that focuses on that, and they're called Phantom Screens. They've been doing beautiful work for many, many years. With me to talk about that is Ross Tripp from Phantom. Hi Ross.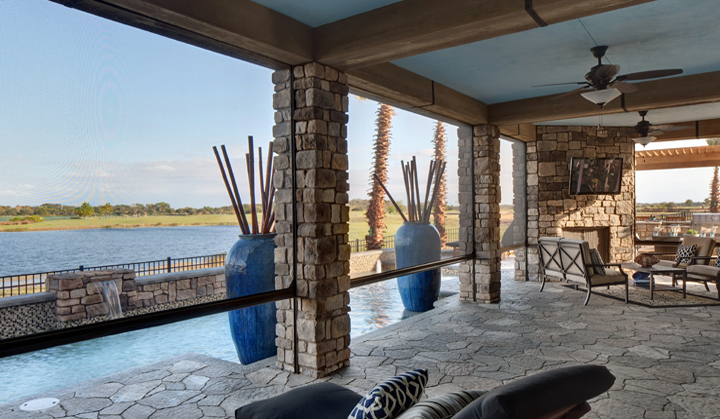 Ross: Hi, how are you today?
Tom: Tell us a little bit about the background of Phantom Screens.
Ross: Phantom has been in operation for 22 years. It originated out of Abbotsford, British Columbia. From the early days of creating and starting the business out of a garage literally in British Columbia, to the point now that we have distribution across 115 distributors in North America. We take it to the consumer through our distributor network.
Tom: I think starting in the garage is a good place for us to start this conversation because I've seen many folks over the years have tried to figure out how to put a screen in front of their garage door because people love to work on the garage and they don't want to be annoyed by all the insects and such that can get into a garage. Phantom Screens has a product that does that, but that's only the beginning, right?
Ross: Yes, it is. Literally, there are applications with garages, but a lot of what we do is with the screens going on entry doors from the front, going out to the back patio. We do screen applications on windows. In the most dynamic change in the last 10 years has been the application of large motorized units going on outdoor settings to your backyard pool, your patio and in the outdoor area. What we've seen is the people are admitting the outdoors or their backyards become an extension of their homes. We see a great opportunity to open that up to the outdoors, but keeping protection from the insects, from the bugs, but having ventilation and the solar penetration.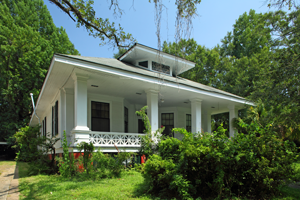 Tom: The screens that you make are beautiful. I love the motorized screens. You're introducing a new technology here at the 2015 International Builder's Show, which has a safety application with these screens. Let's talk about that.
Ross: Yes, it's called Smart Stop. Smart Stop is been introduced by our motor manufacturer Somfy. The great application for this is that as a safety precaution, if the screen is coming down, and now detects a chair, a bicycle, it could be a human for that matter, it will automatically stop and will not continue to re-track down. It stops, preventing any further damage or any injury. It's a great addition to offering to our consumers.
Tom: Another thing I wanted to ask you about is the quality of screens. I think too many consumers are unaware of the difference between different types of screening materials. Can you educate us a little bit about that?
Ross: Yes. The mesh as we call it, the screens are made of fiberglass, but what we've found over the years is that people are looking for different applications, whether it is a very tightly-knit mesh to keep the bugs out, maybe a little more openness to the mesh when you want some air and the ventilation. From the colors to the weave, or maybe it's a total blackout situation and somebody wants total privacy as well. We've got that. One other new extension that we've added in the last year is not only the fiberglass mesh as an offering for the screen, but vinyl. Some people are using their outdoor area, their living spaces to extend into the winter season. How do we keep the heat in? The application then is bring in the screen made of vinyl.
Tom: Phantom Screens leading the way of the screen technology. Ross Tripp, thank you so much.
Ross: Thank you Tom.