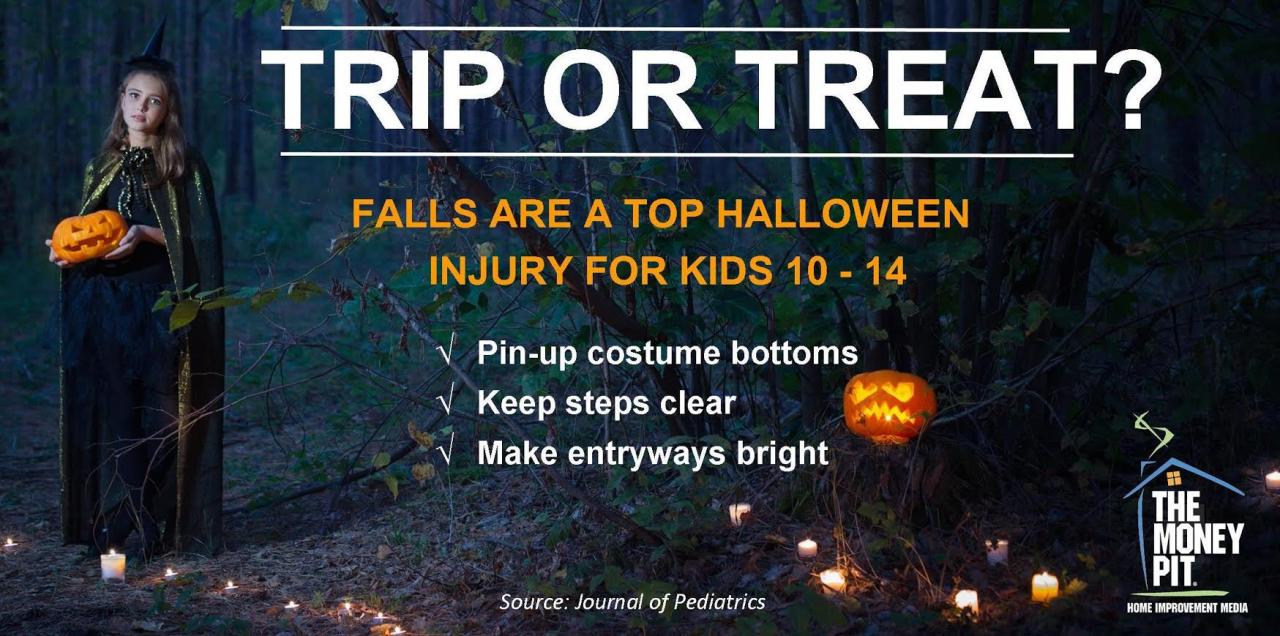 With Halloween around the corner, it is time to prepare for the happy haunting that comes with trick-or-treat traffic. Go beyond styling your jack-o-lantern and stocking up on candy to ensure the evening is safe and fun for everyone.
Clear a path:  Whether you go all out with a haunted yard or keep décor to the porch, make sure there's a clear, safe route to your front door. Sidewalks and steps should be in good repair and free of obstructions, and railings should be steady and easy to grip. Also make sure there's plenty of open space around your front door, free of open flames and decorations that could catch on costumes.
Light the way:  Haunting light effects are fun, but they should be secondary to plain-as-day path lighting and a welcoming porch light in order to prevent trips and falls.
Turn down spooky sounds:  Modulate Halloween soundtracks so they enhance the atmosphere rather than causing outright scares. Too much suspense in the sound department can scare off trick-or-treaters of all ages.
Prevent pet scares:  Halloween sound effects, a repeatedly ringing doorbell and costumed guests can all be upsetting to your pets. So keep them behind closed doors and away from the hubbub, with their own treats of food, water and a toy or two.
Close up shop safely:  Once the trick-or-treat trail quiets down, shut off light and sound effects, put out candles, and bring your jack-o-lantern indoors to thwart the mischief of late-night vandals.