OK, so you may not be able to walk around in your favorite shorts and flip-flops just yet, but you can feel the warmth of late spring by brightening up your home.
Spring color trends include bright colors like classic red, hot pink, apple green and orange. Accessorize with brightly colored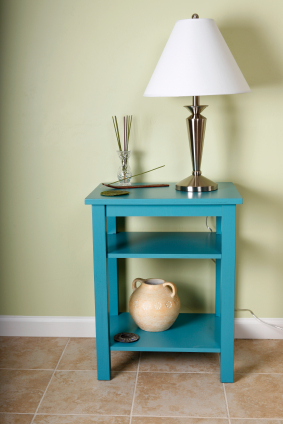 draperies, wall treatments, throw pillows, and artwork. If bold colors don't appeal to your sense of taste, try shades of turquoise and white instead. Repaint a chest or picture frame in your favorite subdued hue of summer turquoise. Use throw pillows in various shades of white.
Fabrics in prints are also popular this season, and incorporating them into your home isn't as tricky as you may think. Choose from big prints to smaller prints, from stripes to floral patterns, and work them into your space with wall treatments, curtains, pillows, upholstery, wall décor, throw rugs and whatever else strikes your fancy.
You don't have to spend a fortune to reinvent the look of your home. If you start with a neutral base, you can easily add seasonal décor trends to your home at a low cost. 
Spring has sprung, so go ahead – spring for a few new things that will bring the fresh feeling of the season indoors!