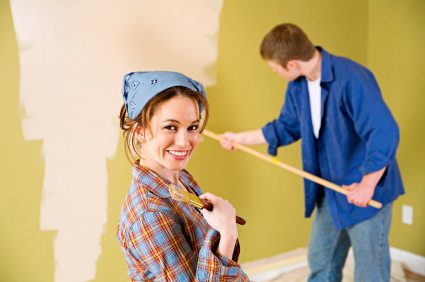 As the housing market continues its upswing, so does remodeling activity, and the trajectory is expected to continue into 2014. According to the Joint Center for Housing Studies at Harvard's latest Leading Indicator of Remodeling Activity (LIRA), the general strengthening of the housing market over the past 18 months is translating into increased spending on home improvements.
It certainly makes sense. Recent homebuyers are traditionally the most active home improvers, and with growth in existing home sales, there's a lot more opportunity to spend on updating and personalizing their abodes. Consumer confidence is also heading back to pre-recession levels, making homeowners much more comfortable about investing in their homes and taking time to tackle long-postponed projects.
All of this is great news for remodeling contractors, too, who have been reporting improving market conditions over the past four quarters. The researchers behind LIRA expect the trend to continue into early 2014, when home remodeling spending could begin to moderate as financing costs start edging upward.