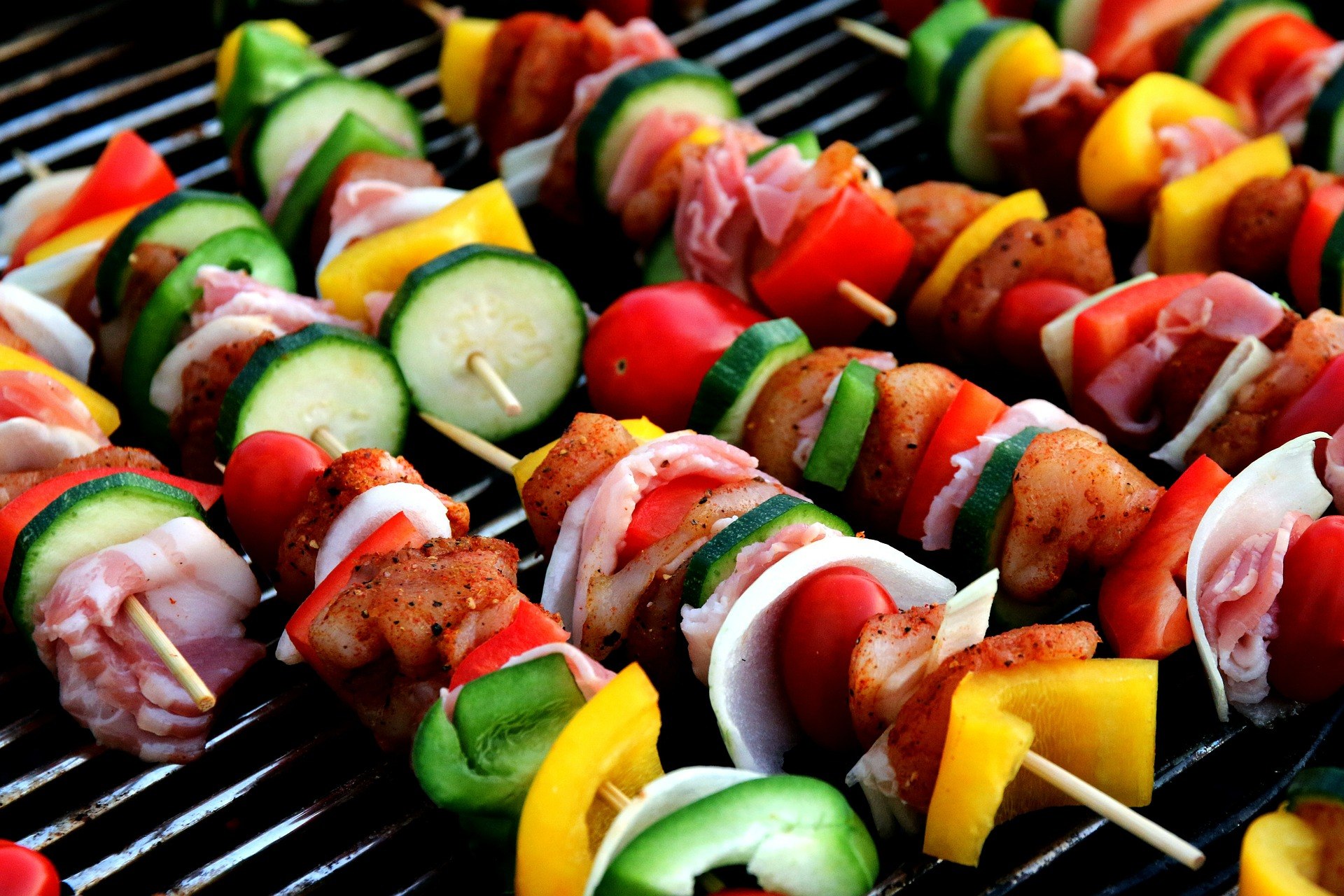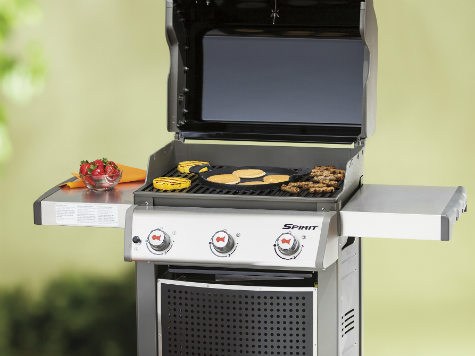 By Dan Parrilli for The Home Depot
Gas or charcoal?  Big or small? Not so long ago, those were two of the only questions when picking out a grill.
Today's grill lovers are on the other end of the spectrum – enjoying the opportunity to choose from a huge variety of fuel types, sizes, materials, colors and other cooking features.
What used to be gas versus charcoal is now about having multiple grills, smokers, pellet grills and accessories that enable you to cook just about anything. You start with a basic grill space, but you need side burners for veggies. Then you need a rotisserie rack for chicken, inserts for breakfast, pizzas, tacos, and it continues on from there.
As people look for ways to cook food differently and create more of a grilling experience, grill makers are constantly innovating to meet the challenge – integrating technology and versatile functionality to let grillers unleash their culinary imaginations.
Here are some exciting things to look for this season:
Weber's Gourmet BBQ System (GBS) is the definition of versatile. Take the Weber quality you already know, and add an interchangeable grate system that comes with a griddle, and then you can add a pizza stone, poultry roaster, wok and more. The GBS is available on two- and three-burner version of Weber's Spirit grill, and it's found exclusively at The Home Depot.
In the Weber Q, you once again find that well known Weber quality in a unique grill design – this time focusing on portability. The Q is a portable, tabletop gas grill perfect for tailgating or camping. It has a rugged, cast aluminum body and comes in eight different colors.
Nexgrill Evolution is the newest innovation from an up-and-coming brand that's really gaining momentum, growing more popular each season. The Evolution is a stainless steel five burner that offers three different cook methods. You can cook direct like you're used to. You can go infrared. Or you can flip the infrared system over, add wood chips and turn it into a smoker.
Vision Grills Kamado is a ceramic charcoal grill that has the same egg construction and cooking benefits as others like it, but it's at a significantly lower price point. Right now you can get a Kamado on homedepot.com for $699, and it's available in a variety of colors – from black to red to taupe and more. In April of this year, the folks at Vision introduced a gas insert, making it the first Ceramic Kamado that has the ability to be either gas or charcoal.
Pellet grills are growing in awareness and trend, and Traeger is one of the most respected brands in this space. In 2016, Traeger introduced the Eastwood model, which enables you to cook six different ways over the same flame. You can grill, smoke, bake, roast, braise and BBQ. It has 418 square inches of grilling space and a sawhorse chassis for added stability.
Smart grill technology is also growing in popularity as high-tech functionality is integrated into grills and grill accessories. Masterbuilt has a Bluetooth Electric Smoker that you can use your smart device to power on and off, monitor and control cooking temperature and time, operate the internal light and monitor the internal meat temperature. Another great example is iGrill's new meat thermometer, which is the world's first app-enabled, Bluetooth cooking thermometer. With this device and the free app, you can monitor temperature and receive alerts up to 150 feet away. This is one of more than 220 grilling accessories at The Home Depot – from pizza stones and burger stuffers to salt plates and jalapeño popper trays.
These and all the other latest innovative grills and more than 220 grilling accessories will be on display at The Home Depot and homedepot.com during the Thrill of the Grill event that is going on throughout May.
Dan Parrilli is the Merchant for Grills at The Home Depot. He has been with the company for more than 15 years, including more than 18 months in his current position. Starting with The Home Depot in 2000, Dan spent his first several years serving in various roles in finance until moving into merchandising. Since 2010, he has spent time both as an associate merchant and merchant before moving into his current role in November 2014.