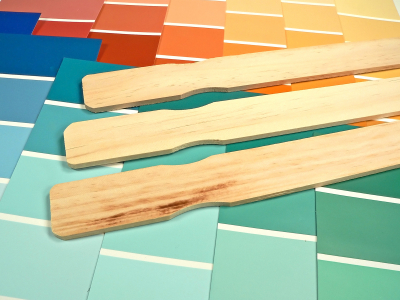 Choosing paint colors for historical homes begins with knowing when your home was built.  There are five distinct time periods in American architecture, and if you can place your home into one of them, it'll be easy for you to choose a historically accurate paint shade.
Where does your American treasure fit?:
Colonial (mid-1600s to 1780): Earthy reds, indigos, ochre and burnt umber were popular paint colors because these organic pigments were easy to transform into oil-based paints.
Federal (1780 to 1830): The Federal style was dominant in prosperous port cities like Boston, New York and Philadelphia, and is characterized by creams, pumpkins, sage greens and muted blues.
Greek Revival (1825 to 1855): Most of these buildings were constructed from wood, and were almost uniformly painted white.  Accent colors were not commonly used, but when seen, they tended to black, darker shades of green, and gold.
Victorian (1840 to 1900): Gingerbread was big in this period.  Lots of wood lacework, scrolls and curls in brackets and moldings, turrets.  Dark mulberries, gingers, moss greens, brick reds and buffs were used in decoration.
Read more about choosing paint colors for historical homes.