If you've been a homeowner for any amount of time, you know that Murphy's Law often applies to the inconvenient breakdowns and repair needs that come with the territory. If something can go wrong, it will—and usually does just after the product warranty expires.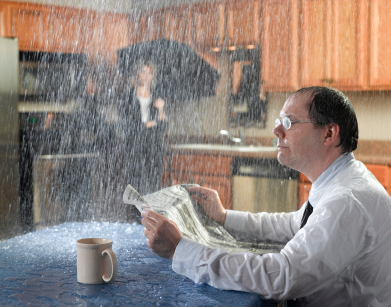 Homeowners insurance supports most home repair emergencies, but even the best stop short of covering repairs for appliances and major household systems that result from normal wear and tear. This is where a home warranty can help, and a TotalProtect Home Warranty from Cross Country Home Services offers customizable, affordable protection against the expensive repair bills that accompany household surprises. Providing valuable supplemental protection, including repair and replacement of appliances, home systems, and more, TotalProtect plans start at less than $20* per month.  With TotalProtect Home Warranty, you'll also receive:
• access to a network of over 40,000 pre-screened service professionals
• the support of a 24/7 customer service team
• a 180-day workmanship guarantee on all covered repairs
• access to a members-only Appliance Buyline discount buying service, deep discounts on name-brand appliances, and savings of up to 15 percent on professional installation and non-covered repairs.
Find out how to safeguard your home and your budget against unexpected repair and replacement costs by calling TotalProtect at 800-737-1010. You'll learn just how flexible home warranty protection can be, and will also have an opportunity to qualify for a $25 gift card with your home warranty purchase. Preview more TotalProtect coverage information and options at www.buytotalprotect.com.
* See terms, conditions, and limitations in the sample contract after requesting a quote. Covered systems and appliances must be in good working order at time of activation. Non-covered charges may apply to certain repairs and replacements.