Tom Kraeutler: 4-time NASCAR Cup Series champion Jeff Gordon has combined determination, hard work, and decades of experience to achieve an unparalleled roster of victories. He's also an avid home improver, and we had a chance to talk with him about just that. Jeff, I understand that you are a home improver. You're actually working on a place right now. What are you building?
Jeff Gordon: Yeah, I wish I could say I'm a hands-on home improvement type of guy, but no. My wife and I, we love different projects, and we built a house in Charlotte, North Carolina where our primary residence is, but we also sold an apartment in New York and bought a new one. We looked at the design of how we purchased it and wanted to add some things to it and sort of make it our own, and so yeah, we've been doing that for the last maybe 6 months.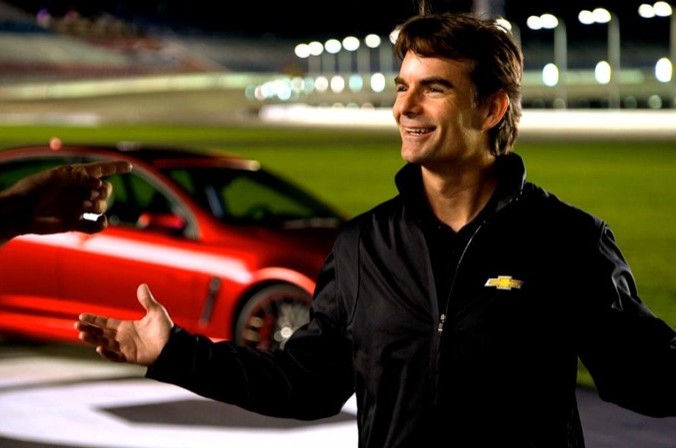 Tom Kraeutler: What do you find most challenging about taking on those projects?
Jeff Gordon: The budget. My wife has impeccable taste, which I love that about her, but trying to blend that impeccable taste into the budget is always a challenge, and then, once you set that budget, just trying to maintain it.
Tom Kraeutler: Home improvement has been responsible for a lot of stress in marriages. Do you guys have trouble deciding what's going to happen with the design?
Jeff Gordon: Yeah, but we make a good team because she is great at compromising in the areas worth compromising, but she pushes back on the areas that she feels are important, and I feel the same way. I think building a house together, you learn a lot about one another as a couple, and now this is, what, our third project that we've done together and we're still going strong. I think it shows what kind of relationship we have.
Tom Kraeutler: Now as you're building this house, a lot of new technology now that we never had before. Have you tried any new technologies? What's exciting about the projects as you try to flush them out? What's something new and cool that you had to have in your house?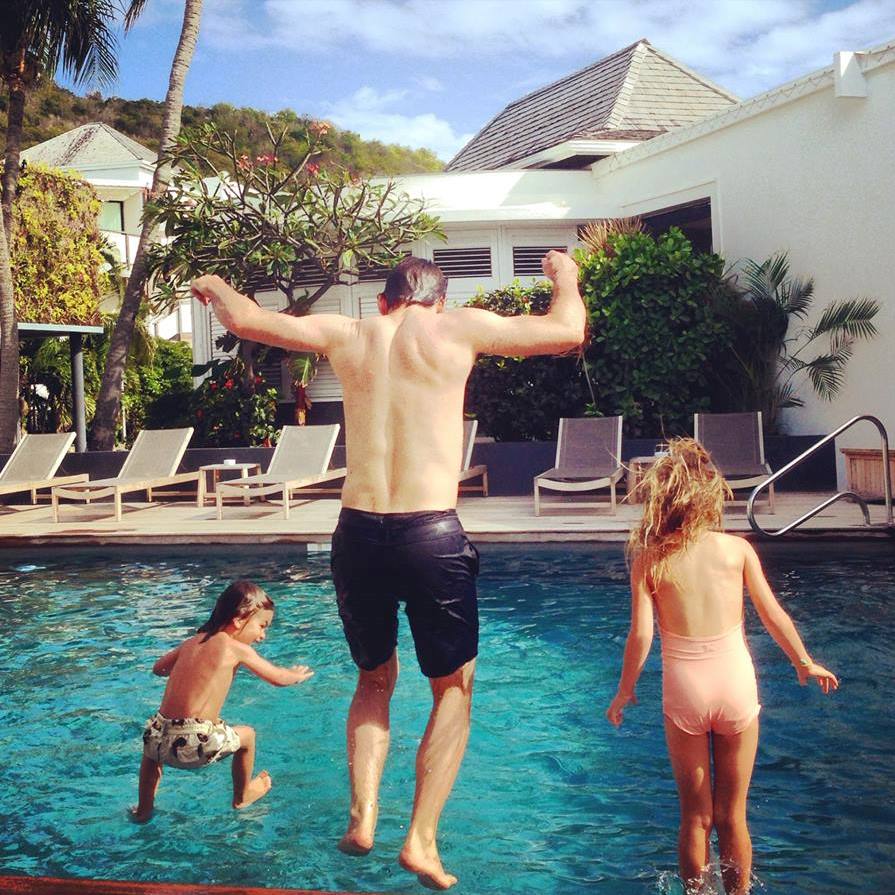 Jeff Gordon: Yeah, I think certainly the audio video portion of it. I go both ways on this because I love the technology and it's so cool to have a touchscreen where you can adjust the temperature of a room or put music on or your alarm system. They're all integrated into 1 system, but at the same time, when it doesn't work, it's very, very frustrating. Obviously technology has come a long way when it comes to that, and very few issues, but yeah, I love incorporating cool new things, the whole Bluetooth and Sonos and some of those things where it's just easy to connect right to your own music library through your phone or your iPad, or just being able to go to Pandora or something like that. Of course, you want all the regular comforts that make life a little easier, but I like music. I love walking into a house and hearing music throughout the whole house.
Tom Kraeutler: Now you mentioned budget. One way to fight that is to make sure that your home is as green as possible, you're saving as much energy. Have you focused on the green aspects of your projects?
Jeff Gordon: Yeah. I think certainly from insulation standpoint and making sure that the doors, windows are not just quality, but sealed properly, and just trying to keep the heat in in there and cold air from getting in, or vice versa in the summer. I feel like that's always something that I'm willing to budge on the budget a little bit, because I know the long-term effects. I really wanted, with our house in Charlotte, wanted to do more with solar panels and work towards getting off the grid, but we're not quite there yet.
Tom Kraeutler: We're talking to NASCAR legend Jeff Gordon. Now Jeff, you're a dad. You've got 2 young kids. Child safety's really important to you.
Jeff Gordon: Oh my gosh, yeah. Our lives revolve around our kids, so whether it be a playroom and a place that they can create and have amazing ideas and have fun but educational at the same time, inside as well as outside. When the weather's nice, we want them outside enjoying that beautiful air outside.
Tom Kraeutler: Now you're here announcing a new project with the ADA Foundation. Tell us about Give Kids A Smile.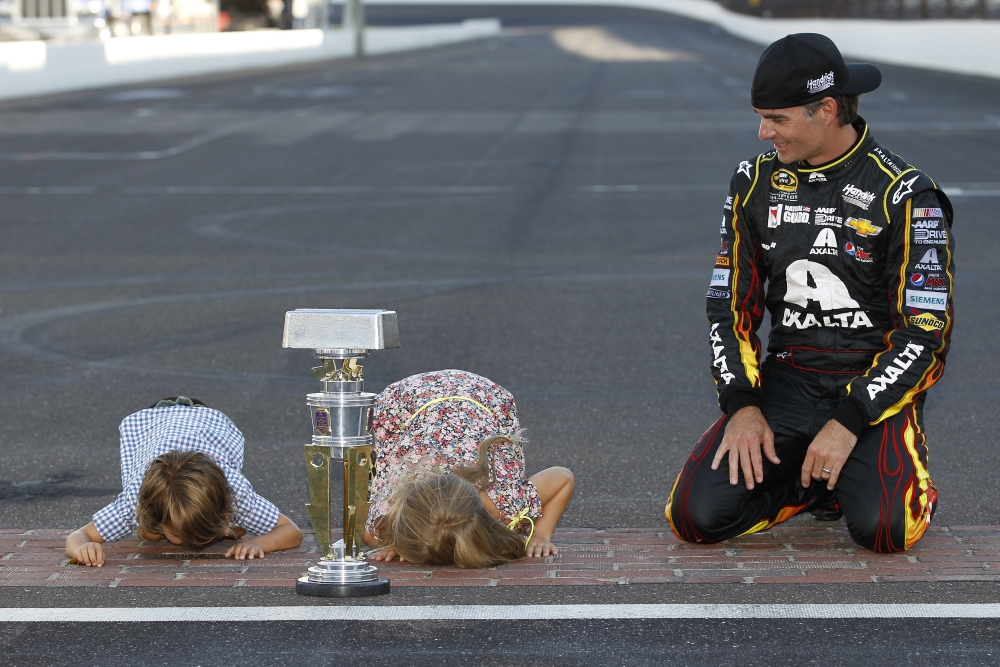 Jeff Gordon: Yeah, 3M's a new partner of ours this year, and they're incredible in the innovation technology side of things. I do a lot with my own foundation, pediatric cancer, but it's really about children's health. I'm really excited to be able to get behind this program where we could talk about children's dental health and how important that is. Certainly when I think about my kids on a day-to-day basis, and there are routines that we've really put into place for them, the dental health side of it is so, so important.
I think a lot of it is because I neglected that as a kid and want to make sure that my kids understand how important that is and how it affects your overall health. Of course, thanks to 3M, there's great technology these days through cool toothbrushes that get kids more involved, as well as just the dental industry and how they've evolved with making that experience of going to the dentist so much more fun and easy and painless.
Tom Kraeutler: Fantastic. Now the home improvement fan and the NASCAR fan have always been very closely aligned. What do you think pulls these 2 groups together?
Jeff Gordon: Yeah. I think people that are NASCAR fans, they like to build. They like to create their own projects. I see how innovative they get when they come out to the racetracks and they build a structure that is going to be their weekend fun home to watch a NASCAR race. I think that's just 1 side of them that they take back home in their everyday life. I think all of us have that in us, that we look an aspect of our home, we say, "Gosh, I either need to fix this or I need to improve this." Now there's great ways to go out there, whether it be online or some great stores like a Lowe's, that's a sponsor of Hendrick Motorsports. You can go out and find a very cost-effective way to do that.
Tom Kraeutler: My co-host, Leslie Segrete, she's a great decorator. While You Were Out, Trading Spaces, now Hotel Impossible. She's a mommy blogger. You mentioned that you're a fan of mommy bloggers. Why is that?
Jeff Gordon: I am. I've seen innovative ideas and been creative because of moms and what they've gone through, whether it be through pregnancy, through birth, or just through the first several years of having a child or multiple children. These great ideas that they come up with because they say, "I need this," and it's great to see moms that do that.
Tom Kraeutler: Just this week, Leslie has 2 young kids, and her washing machine blew up. Any advice for Leslie?
Jeff Gordon: Yeah, you're talking to a guy that loves to drive a race car and knows certain aspects of what makes that car go, but has no clue how to fix it. I'd say find a good pit crew.
Tom Kraeutler: Great advice. Jeff Gordon, thanks so much for being a part of The Money Pit.
Jeff Gordon: Thank you.