This year, experts at 3M report that more than 40 million home improvement enthusiasts will undertake 57 million DIY projects.  In fact, you might be one of them.  From routine lawn care to basic home maintenance, DIY activity has increased – and so have project-related injuries.  In fact, in a recent survey, one in five people reported suffering injuries during home improvement projects, but more than half of those surveyed (53%) believe their injury could have been avoided – but they still didn't purchase safety equipment, even after the fact.
3M is concerned about your safety, which is why they're kicking off a safety advocacy campaign to promote the fact that "doing it right means doing it safely."  Their mission is to educate consumers, and to remind DIYers and beginners to be responsible when taking on projects around the home.  That's why they're making such an effort to generate a groundswell of advocacy for personal safety.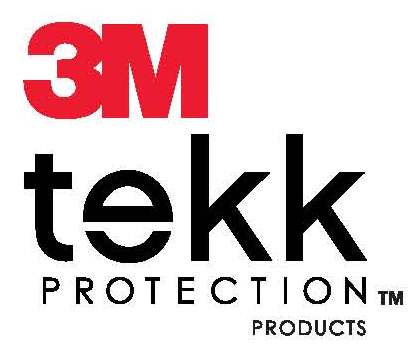 With simple safety precautions being ignored, serious, preventable injuries can, and are, occurring.  That's why 3M, in addition to educating consumers, is making more safety gear available to homeowners.  Through their 3M™ TEKK Protection™ Product line, 3M is offering a broad assortment of safety options such as eyewear, respirators, hearing, head and face protection.  The 3M™ TEKK Protection™ Product line showcases 3M's continued commitment to offering a complete line of safety products with superior comfort, features and performance and investments in innovation behind future products.
DIYers who are taking on projects indoors and out can help keep their eyes protected with the 3M TEKK Protection eyewear with clear, gray or indoor/outdoor lenses, available in a variety of popular sunglass-style frames in modern colors.  3M™ TEKK Protection™ Forceflex eyewear offers patented technology in bendable, flexible frames that can withstand tough treatment and fit any face shape. Both frames meet the ANSI Z87.1-2003 standards for impact resistance from projectiles moving at up to 150 feet per second. 
3M™ TEKK Protection™ Respiratory Products include a line of NIOSH-approved respirators designed for exceptional comfort, durability and ease of use. 3M's unique patented Cool Flow Valve allows for easy exhalation and heat reduction. The 3M respirators come in both disposable and reusable cartridge models for a variety of home and professional uses.
Ear protection is another vital part of any home and outdoor sporting event safety kit. 3M™ TEKK Protection™ hearing protection line offers a full line of earmuffs, reusable and disposable earplugs that have been subjected to rigid testing, boast high noise reduction ratings, are comfortable, and can be used to protect against potentially damaging noise of power tools, lawn mowers, snowmobiles and other motor sports. For example, 3M™ TEKK Protection™ WorkTunes offer the complete package with digital AM/FM radio tuning, iPod and MP3 compatibility so you can enjoy your home improvement projects safely in the workshop or in the yard.
While you're working hard to improve your home for the benefit of those you love, remember to play it safe.  All the home improvements in the world won't make up for the loss of you.