Categories in How To
Explore these topics and let your next home improvement adventure begin!
recommended for you in How To
How-to tips and ideas selected especially for you from our entire archive of posts, galleries, videos, podcasts and more.
your questions in How To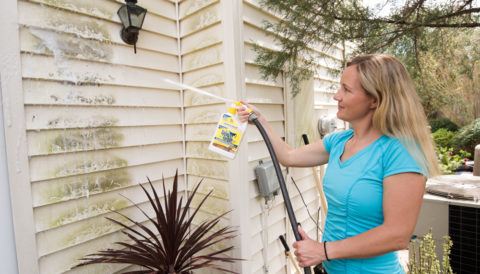 Spray & Forget vs Wet & Forget
I'm trying to determine the difference between Spray & Forget and Wet & Forget. I've heard experts from both products on your show over the years. It sounds like they do pretty much the same thing. So why choose Wet & Forget or
Spray
& Forget over the other?
Our Answer
That's a great question and you're right, both claim to do the same thing, which is to remove mold, mildew and algae growth.  But there are some significant differences.  
Spray & Forget has been out since 2002, and therefore has had the longest history of effectiveness.  Its also 3x more concentrated right out of the bottle, which delivers about 40% more product overall.  Spray & Forget lasts longer too, and it performs better on tough stains.  Finally of the two products, only Spray & Forget is made here in the USA.
Spray & Forget has been a consistent innovator in the no-rinse cleaning category, with more application options than other manufacturers.  They also continue to enhance and add to their formulations to increase performance and address new needs that homeowners want.
Check out the interview we did with Scott Dudjak, the President of Spray & Forget, below.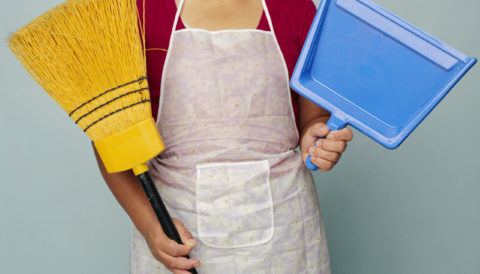 Dust in House: How to Reduce or Remove
I have noticed an excessive amount of dust in my home; especially in the master bathroom.  It seems like I can't keep the furniture dusted enough.  When I rinse the tub there is a coating of lint type dust that isn't visible until I rinse the tub by pouring water on the sides of the tub before filling it.I am wondering if there is a leak in our attic and perhaps the vent fan in the bathroom is allowing air flow from the attic to enter my home.  I haven't had the attic inspected but the house was built in 2003 so didn't think I would have a problem.  It is frustrating to try and keep up with the dusting!  Have you heard of anything like this? What can I do to solve this problem?
Our Answer
While it's possible that you're getting some dust from the attic, it's unlikely. If there are gaps around your ceiling fans, air is probably moving from the house into the attic, not the other way around, due to something called the stack effect. I suggest that you look at a couple of other possible sources of dust first.
When's the last time you had your clothes dryer vent cleaned? If that vent is obstructed, you could be getting a lot of dryer lint blowing back into the house. Turn on your dryer, then go outside to find the vent opening. You should have a nice, strong flow of warm air coming out of that opening. If you don't, then have the vent cleaned to remove any build up of lint. It might solve your problem and make your dryer work better at the same time.
Do you have a fireplace or wood stove? If you do, and the inside of your house were to become depressurized, air could move backwards through these flues and carry ash into the house. If this is the case, you'll need to find out why the house is becoming depressurized. Leaky ductwork in your heating system is often the culprit here.
One other thing to consider is that your heating system's filter is missing. It's important for you to clean or change your air filter regularly.
Editor's Note: Jim Katen is a professional home inspector with Benchmark Inspection Service in Gaston, OR. Jim volunteers as a guest expert in The Money Pit Community. Learn more about Jim's work through the American Society of Home Inspectors.
tips in How To
Easy tips to move your project from "to-do" to "done" one simple project at a time!
product reviews in How To
The latest products in home improvement, decor and more with reviews by The Money Pit's band of serial home improvers.