A good, pet-friendly floor must be easy to clean, completely waterproof so it doesn't become damaged in the event of accidents or spills, and safe and comfortable for you and your pet. Of course, it has to look great too! If you've got any furry family members, it's smart to think about which flooring types might hold up best in the face of scratchy paws, accidents and excessive shedding!
Fortunately, there are lots and lots of great floors to choose from. And we're going to help hook you up with the best!
What Makes a Floor Pet Friendly?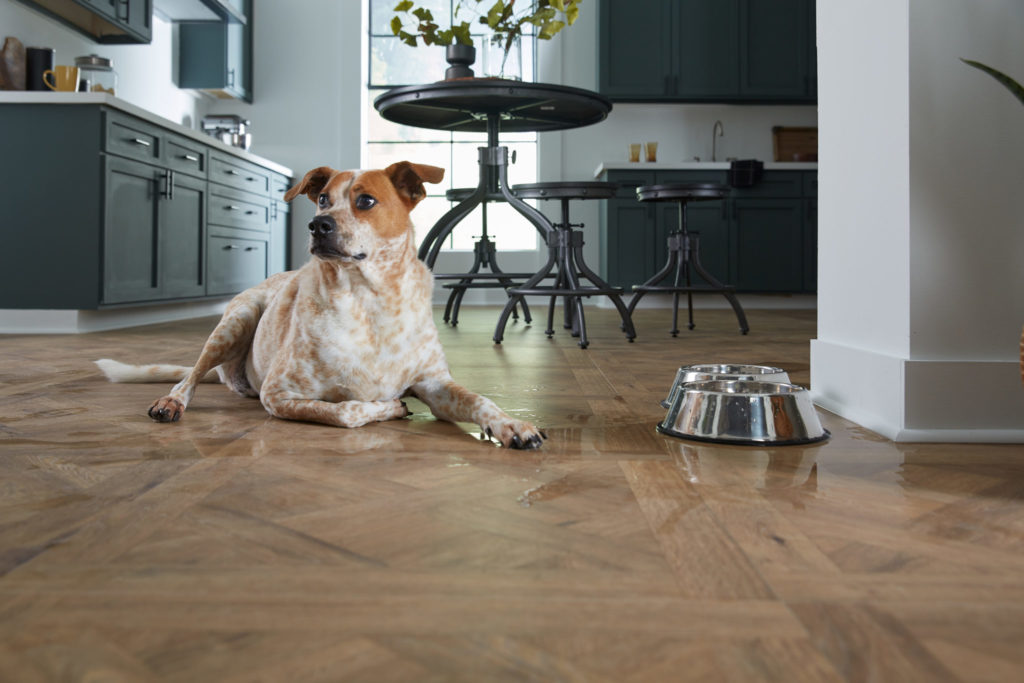 Changing up your flooring can completely transform the look of the room, but pets can cause more wear and tear on your floors than any other element of your home. So it's best to start by choosing a scratch-resistant, waterproof or water-resistant, and attractive flooring for a long-lasting room makeover. LL Flooring's new Duravana Hybrid Resilient flooring does all that and much more.

Introducing Duravana Hybrid Resilient Flooring
Duravana is the ultimate pet friendly floor. It's a stylish, eco-friendly and entirely new category of flooring that combines the best characteristics of traditional flooring with the latest technological innovation to create premium performance floors. Consider these benefits:
Durable and Waterproof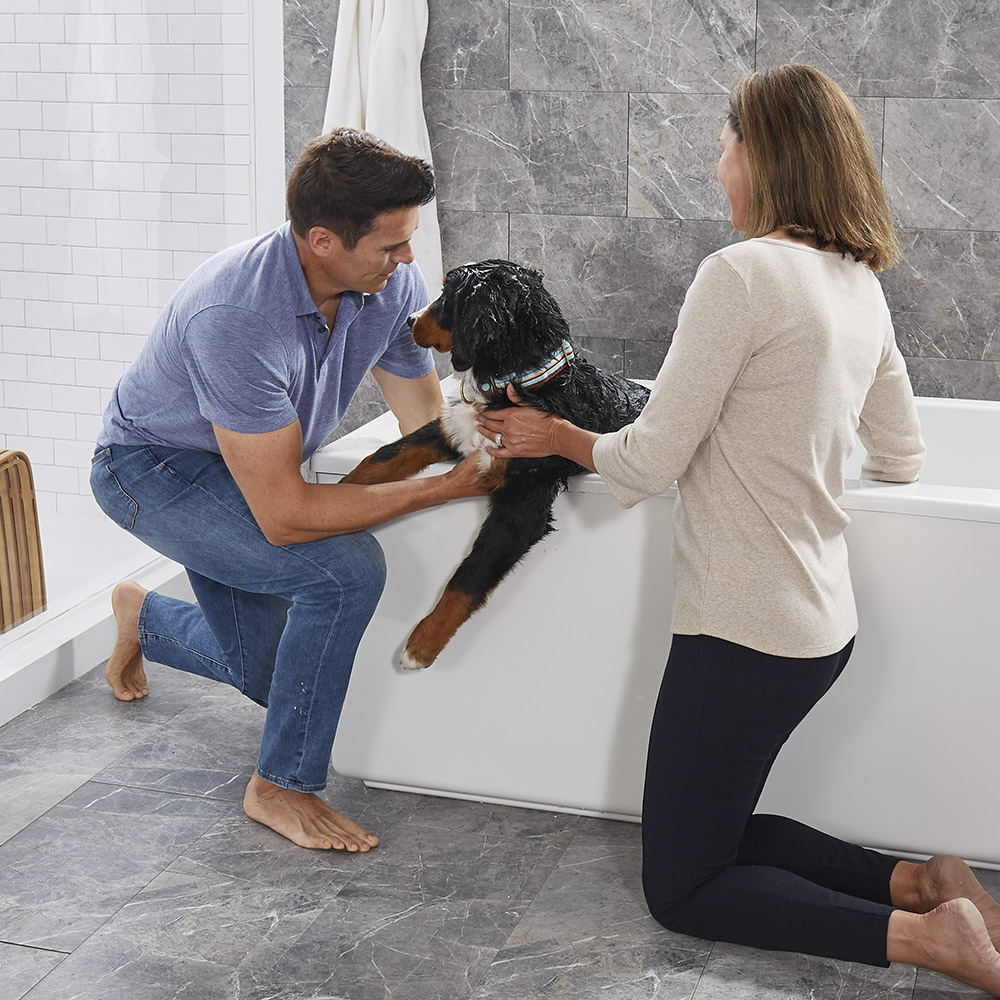 Duravana's key features include extreme wear and dent resistance, plus advanced double water protection that combines a waterproof plank with an innovative water-tight locking mechanism to prevent liquid from seeping between planks.
Replicates Real Hardwood
Duravana's range of styles are designed to replicate the natural color, grain and texture of real hardwood, presenting true hardwood looks with more unique plank patterns than traditional vinyl plank or laminate.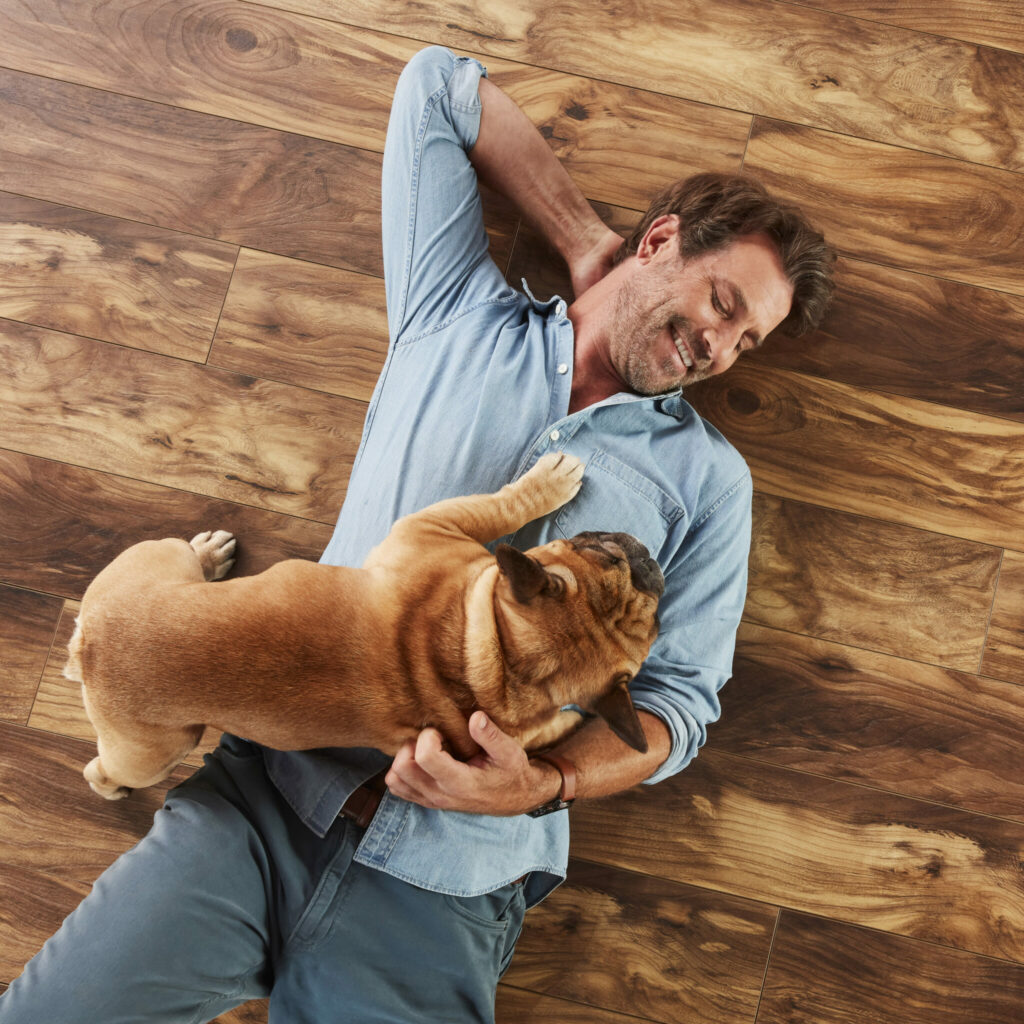 Eco-Friendly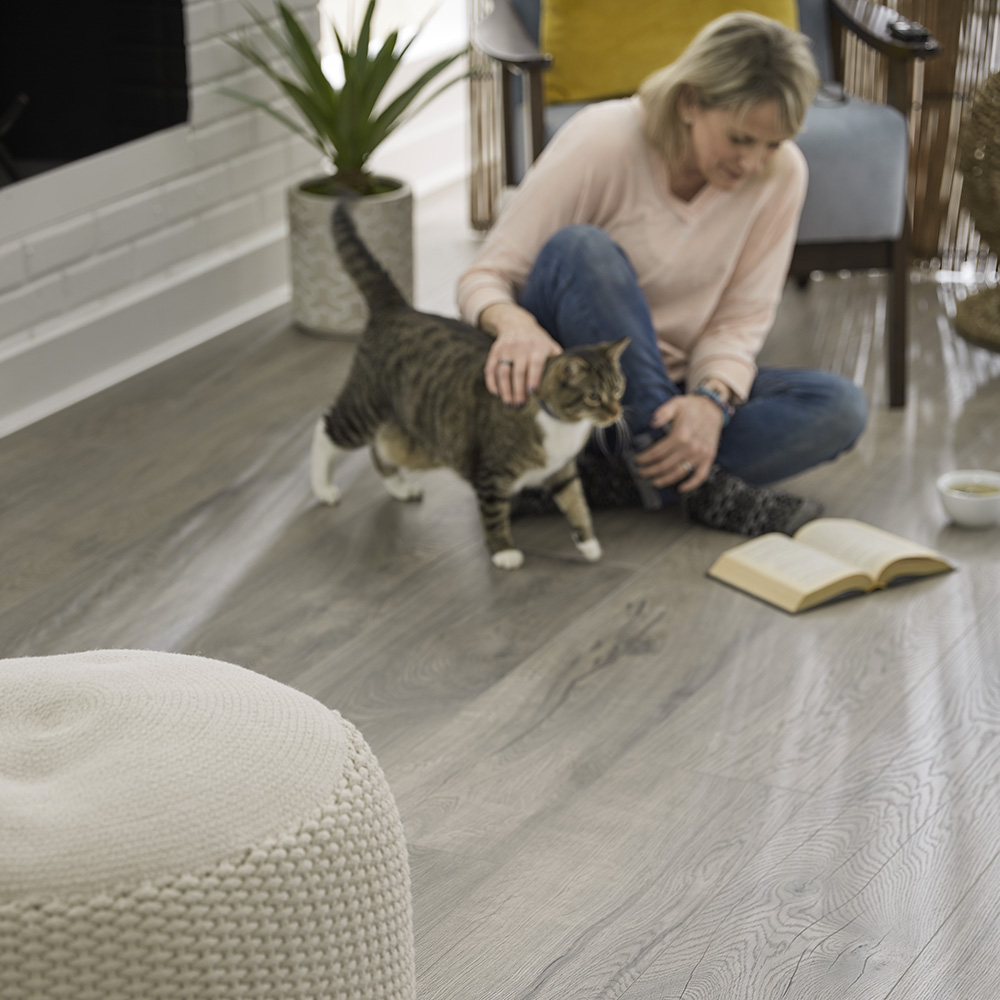 Duravana is 100 percent PVC-free and is made with wood from responsibly managed forests as certified by the Forest Stewardship Council.
DIY-Friendly
Duravana features DIY-friendly, easy-click installation. Thanks to its zero acclimation time, the floors can be installed instantly. What's more, Duravana has a 2mm attached padding for sound dampening—which also means no underlayment is needed.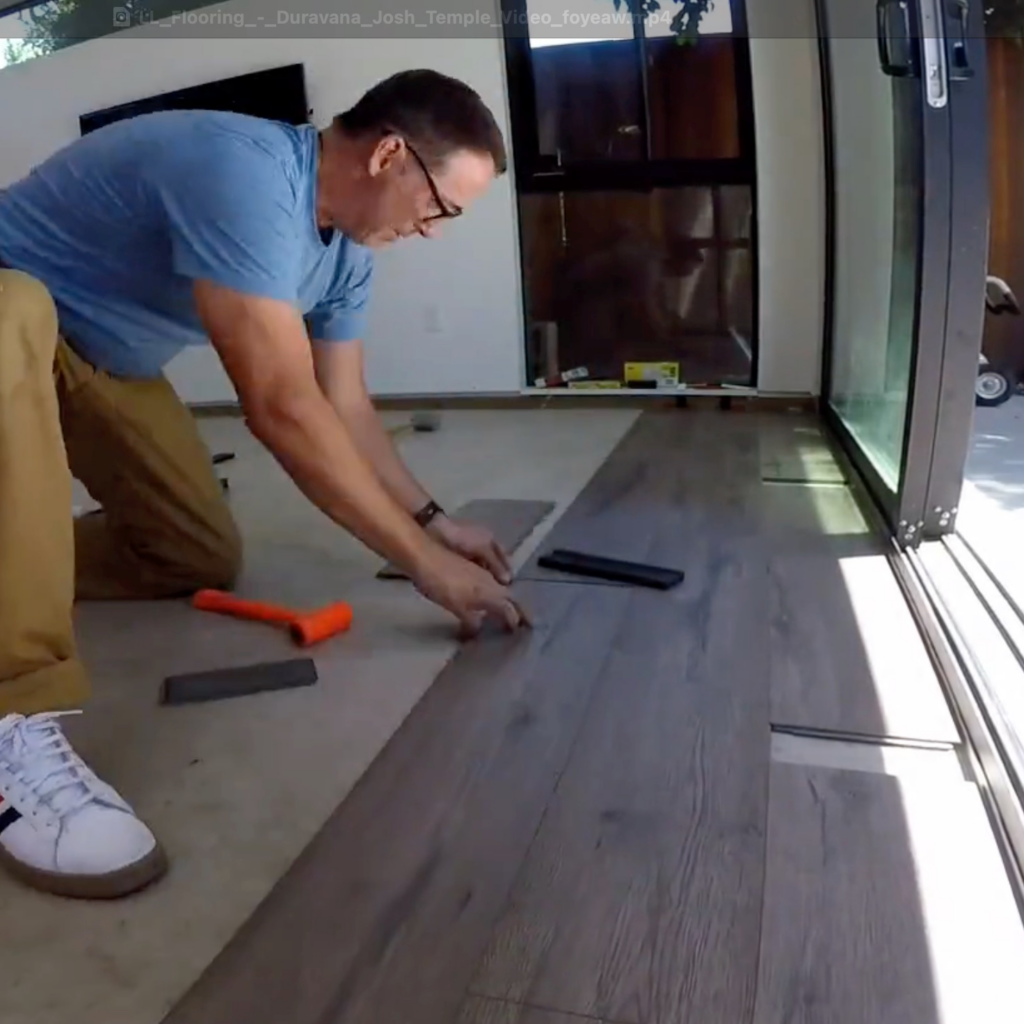 ---
Best of All, Duravana is Totally Floof Proof!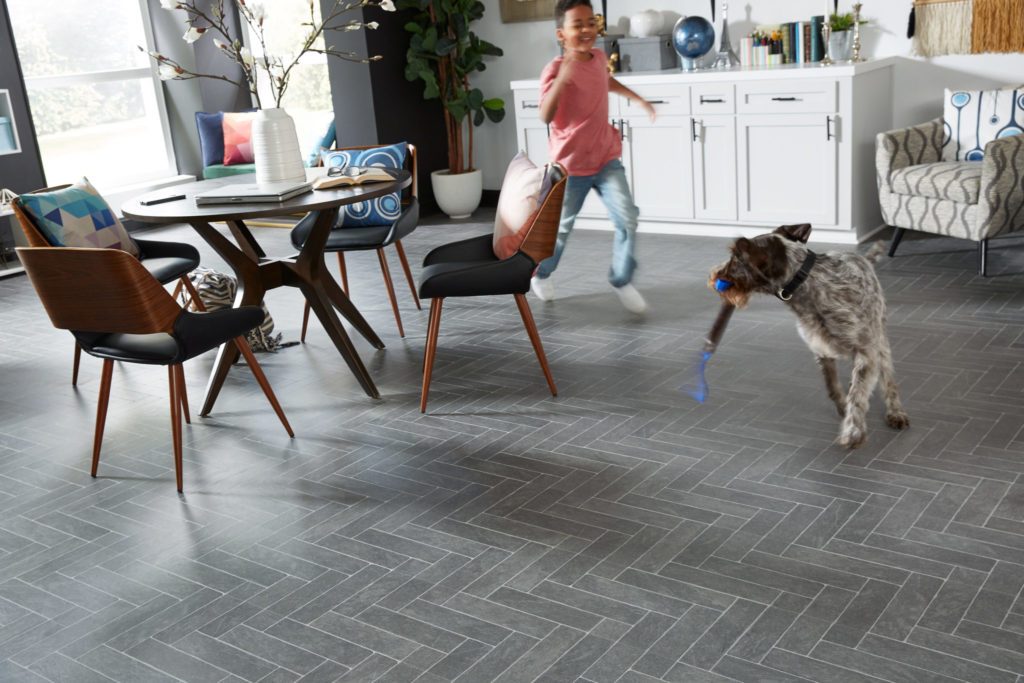 Pet-friendly decoration and design isn't about having to compromise on functionality and usability in order to accommodate your family dog or cat. It's about having the best of both worlds — a beautiful home that works well for you and your pet! If you're ready to treat your cat or dog like the member of the family that it most certainly is, Duravana is the perfect choice for a floor.
Enter the #LLFloofProof Pet Sweepstakes Now and Win Fabulous, Pet-Friendly Flooring You'll Love as Much as Your Floof!
---
Enter The Money Pit's "$3,600 Floof Proof Pet Sweepstakes" daily to increase your chances of winning.
The Money Pit's $3,600 Floof Proof Pet Sweepstakes (the "Sweepstakes") is sponsored by Squeaky Door Productions, Inc., 304 Roosevelt Avenue, Suite 1, Oakhurst NJ 07755 ("Sponsor"). The prize will be provided by LL Flooring (the "Prize Provider"). The Sweepstakes consists of one (1) random drawing. The Sweepstakes and entry period begins at 12:00 a.m. Eastern Time ("ET") on June 1, 2022, and runs through 11:59 p.m. ET on June 30, 2022 (the "Sweepstakes Period"). Open only to residents of the continental United States (including the District of Columbia but excluding Alaska and Hawaii) who are age 18 or older. Void where prohibited or restricted by law. Employees of Sponsor and Prize Provider and their respective parents, affiliates, subsidiaries, and the advertising and promotion agencies involved in the administration of this Sweepstakes, and their immediate family members or household members are not eligible to participate in or win the Sweepstakes. Installation not included. See Official Rules.