If you've got any furry family members, it's smart to think about which flooring types might hold up best in the face of scratchy paws, accidents and excessive shedding! A good pet-friendly floor must be easy to clean with a vacuum cleaner and mop, moisture resistant so it doesn't become permanently damaged in the event of accidents or spills, and safe and comfortable for you and your pet. Of course, it has to look great too!
Fortunately, there are lots and lots of great floors to choose from.
What Makes a Floor Pet Friendly?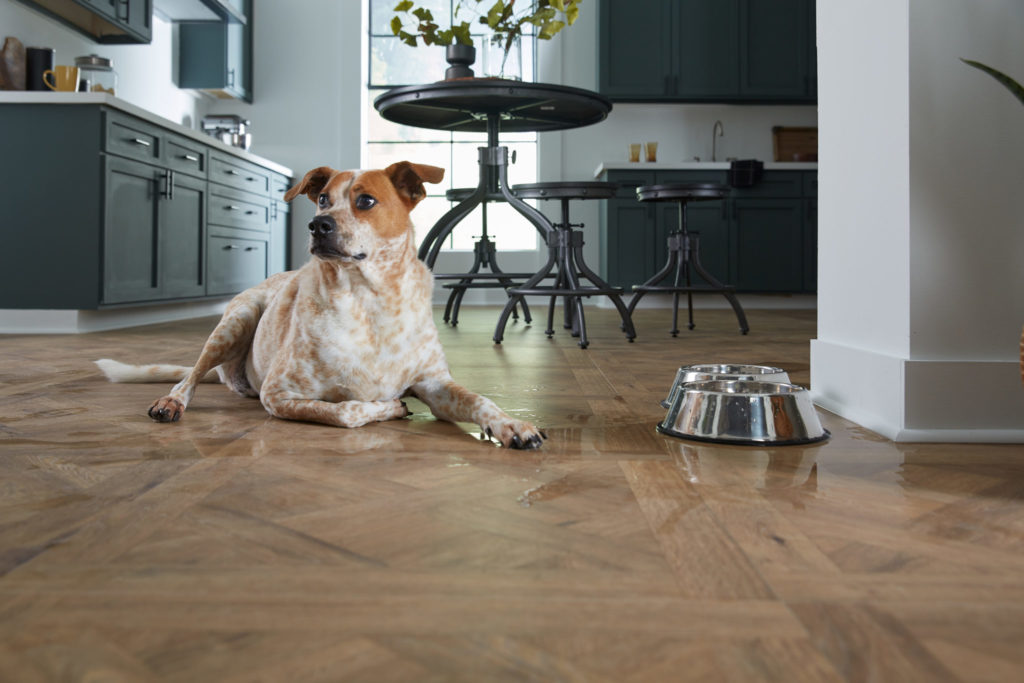 Start with a durable base
Changing up your flooring can completely transform the look of the room, but you have to remember that pets cause more wear and tear on your floors than any other element of your home. So it's best to start by choosing a scratch-resistant, waterproof or water-resistant, and attractive flooring for a long-lasting room makeover.
For example, LL Flooring offers options that add beauty to your home, no matter how much traffic the rooms get.
AquaSeal Flooring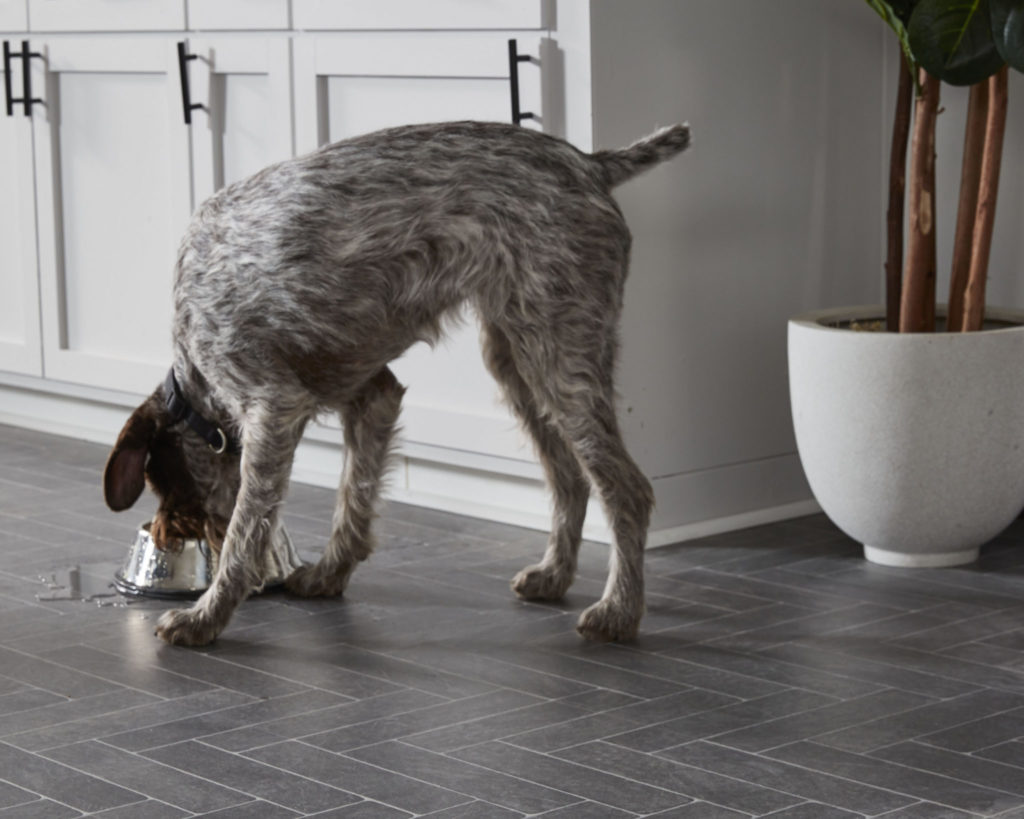 The AquaSeal flooring line features water-resistant locking technology to help protect against accidents and other messes for up to 72 hours. The durable flooring will also stand up to heavy foot traffic, from both pets and kids, is easy to clean and offers quick click installation.
CoreLuxe Flooring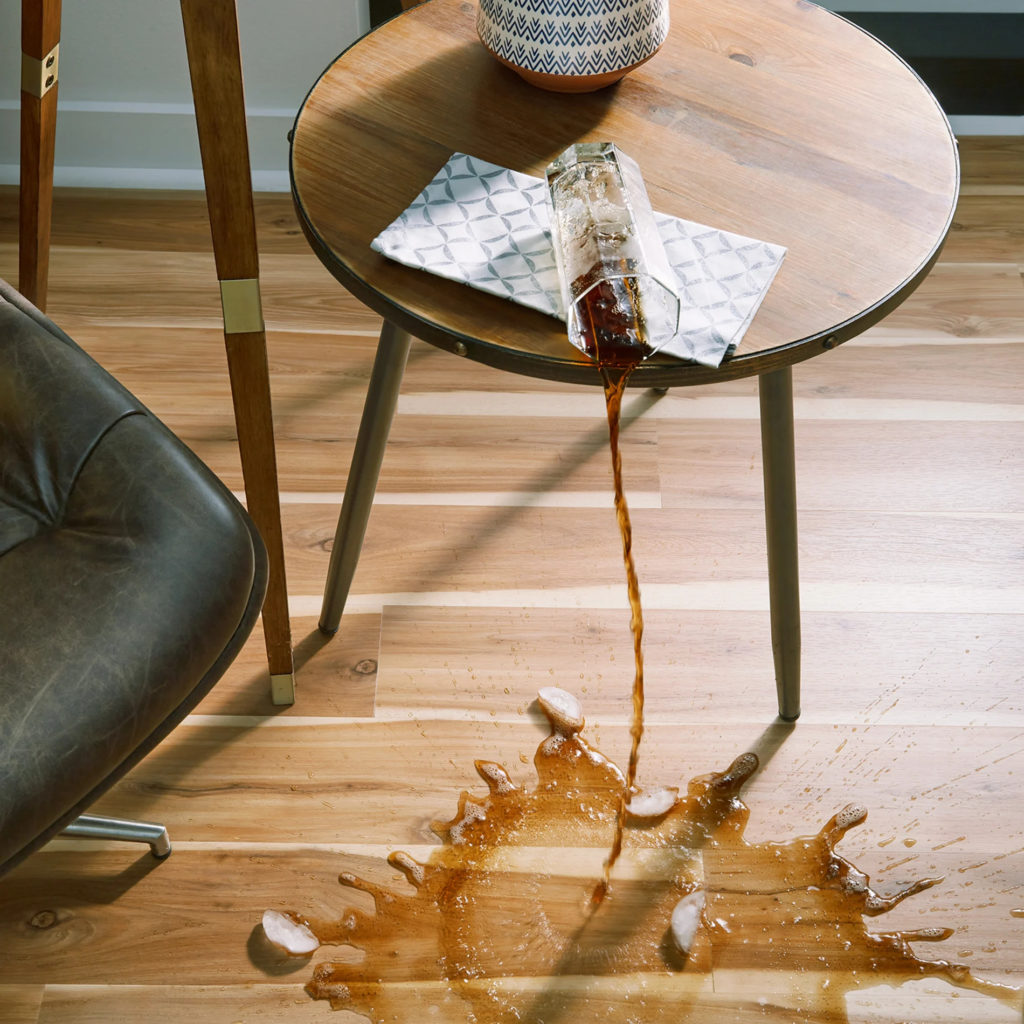 The CoreLuxe flooring options offer an enhanced wear layer that will help defend it against scratches, scuffs and stains. Its no-fuss maintenance is as attractive as its authentic hardwood looks, but unlike wood, this flooring is waterproof — wet-mopping and common household spills won't damage it.
Both types of flooring come in a wide variety of colors and styles that can be seen, along with hundreds of other options, by using the Floor Finder tool on LLFlooring.com.
Out of sight, out of mind
If possible, try to match the color of the room's fabrics (and/or flooring) to your pet's fur color. Doing this will help hide at least some of the hair they leave behind. If you have a black dog and choose a white rug, all your time will be spent vacuuming. Multiple pets? A multi-color pattern for your upholstery or rugs can be your best friend (next to the four-legged one, that is).
Beyond the Floor, Aim for Pet-Friendly Decor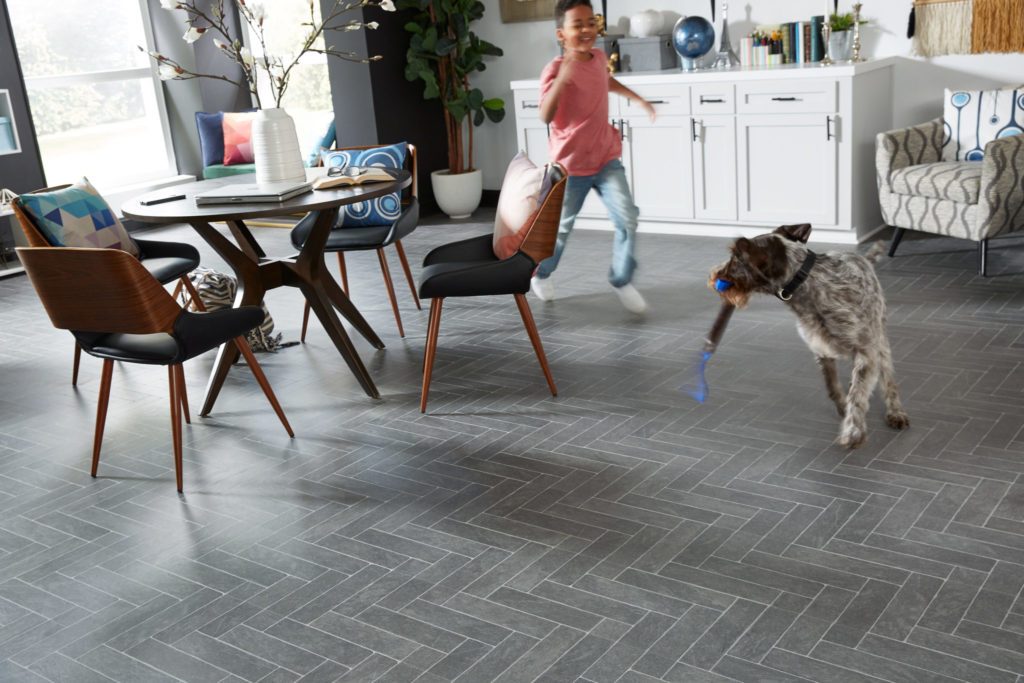 Above the floor, there are lots of ways to add pet-proof elements to your decor that'll keep pets happy and healthy while standing up to scratches, stains and muddy paw prints!
Choose the right materials
Stain resistant, smooth-textured upholstery for your couches and chairs — such as leather or synthetic materials — work best, as they are less appealing to scratch and make it easier to deal with any pet-related messes. Slipcovers work well too, since they are machine washable, and they can cover flaws on any furniture you're not yet ready to upgrade.
Discourage furniture abuse
Avoid wicker and rattan furniture and accent pieces, since it can be used as a chew or scratch toy by your dog or cat. As an alternative, create a designated play area with your animal pal in mind, supplied with all the toys and comforts they need. Offering multiple scratching posts for cats is a great idea, especially if they contain catnip to attract your feline friend. Provide your animal companions with their own special beds, encouraging them to snuggle up with attention and treats.
Pet proof your rooms
Just as you would childproof your home when prepping for a mobile little one, consider each room from your pet's point of view. What is at a level they are likely to bump or whack with their tail? Don't keep breakable items on coffee tables or other low places where they can be bumped into and broken, or up on shelves that kitty can reach easily. Store those items safely away or display them in a closable cabinet.
Pet-Friendly Means People-Friendly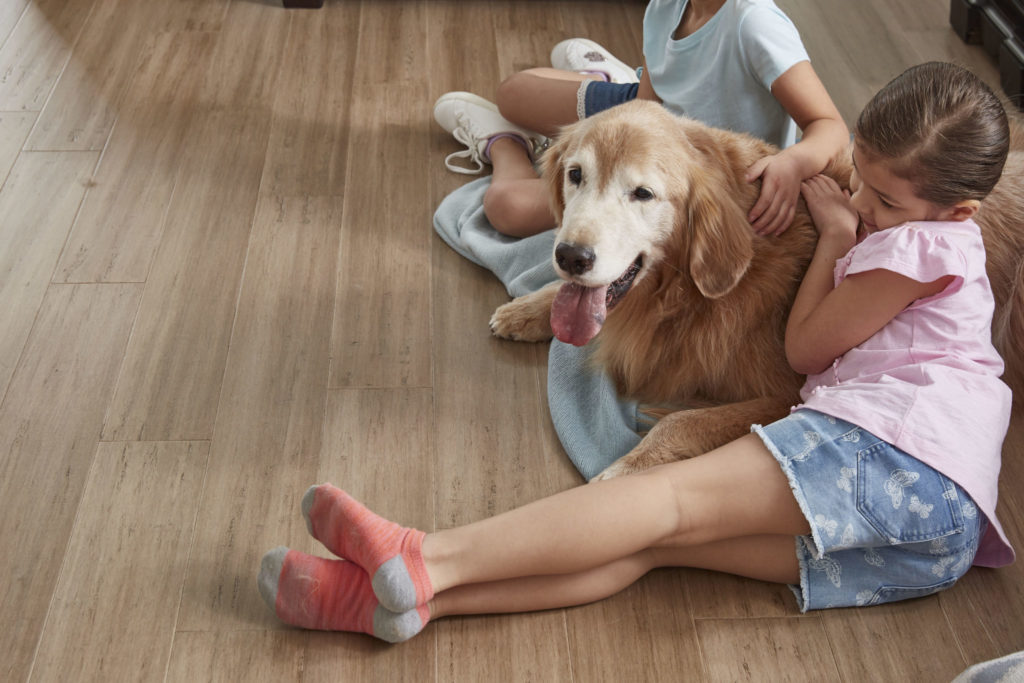 Pet-friendly decoration and design aren't about having to compromise on functionality and usability in order to accommodate your family dog or cat. It's about having the best of both worlds — a beautiful home that happens to take into account the needs of your pet. If you're pondering any decoration and design projects and want to treat your cat or dog like the member of the family that it most certainly is. Today, there are more amazing choices from than ever before to make that happen!