Today, most home improvement manufacturers offer products that save water and energy to make your home truly green, and this is especially prevelent in the kitchen, bath and laundry areas. Following are a few green products for the kitchen, bath and laundry that conserve precious resources and include features that make it easy to live green every day.
A green clean with steam
The word in green cleaning is steam, and LG's Steam Laundry Pair puts it to work to wipe out allergens and among green products that increase energy and water savings. The convenience of these new front-load laundry appliances begins at their generous square doors with an industry-leading washer capacity of 4.5 cubic feet and expansive 7.4 cubic feet of capacity in the dryer, adding up to fewer wash loads and bigger energy savings. Using LG's TrueSteam Generator to produce real steam in the wash tub, the SteamWasher can reach the appropriate temperature to break down and remove allergens while keeping energy costs low, saving over 7,000 gallons of water annually and protecting clothing in the process. Its Smart Washing System monitors such factors as detergent levels, water hardness, temperature and water level to automatically adjust settings for optimal washing and rinsing, and an Allergiene Allergen-Reduction Cycle removes common allergens such as dust mites and pet dander.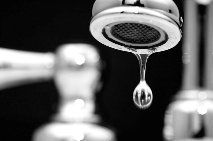 The SteamDryer offers several great laundry care features as well, including SteamSanitary to quickly sanitize dry clothing and other items like blankets, towels and bedding; SteamFresh to reduce wrinkling in large loads and bulky items; ReduceStatic to neutralize static electricity in normal loads; and EasyIron, which lightly and evenly moistens a dryer load before the end of the cycle to make ironing easier. The Steam Laundry Pair also works quietly thanks to an enhanced anti-vibration system, and is available in a variety of eye-catching finishes.
Use less energy to do dishes
Bosch dishwashers have long had reputation for quiet efficiency, and the Ascenta model ratchets up the standard with an appealing, durable stainless steel and reinforced polypropylene design that's an upscale alternative to all-plastic tub dishwashers. Like other Bosch dishwashers, the Energy Star-qualified Ascenta exceeds the federal energy standard by 36 percent, thanks in part to the exclusive ECOSENSE Wash Management System that examines the soil level in the water and customizes water consumption and heat to cut energy costs. Ascenta also has a Half Load option and a QUICKWASH program that allows you to run a speedy 30-minute cycle for smaller loads or less-soiled dishes. Its overflow protection system adds safety, and it's the quietest dishwasher in its class thanks to sound reduction technology that includes a new drain pump to reduce noise as water is draining from the machine. What's more, a redesigned and repositioned dispenser optimizes the release of detergent and rinse aid, reduces the amount of water spray hitting the unit's inner door and lowers the volume of water used for the cleaning agents. Ascenta is a green product available in four models, three having easy-to-use exterior controls and one with sleek concealed controls.
The latest in low-maintenance, high-efficiency toilets
If you're shopping for WaterSense-labeled high-efficiency toilets (HETs), look no further than American Standard's stellar collection. The Dual-Flush FloWise Two-Piece HET reduces water usage with a sleek, striking profile featuring a concealed trapway and provides a flush volume choice of 1.6 gallons per flush (gpf) or 0.8 gpf, potentially saving 30 percent more water than 1.6 gpf toilets. The transitionally styled Dual-Flush FloWise also happens to perform in the best category for bulk waste removal, and is available in an elongated bowl in either Right Height or standard height.
American Standard's Compact Cadet 3 One-Piece is an HET with space-saving flair, incorporating a comfortable Right Height elongated bowl that fits in the same space as a round-front bowl. Its clean, dramatic look incorporates a rolled-edge detail on the tank top and slow-close seat, with a permanent EverClean surface that inhibits the growth of stain- and odor-causing bacteria, mold and mildew on the surface. The Cadet 3 Two-Piece also offers these design hallmarks and water-saving performance, as does the fashion-forward Tropic Two-Piece with its contemporary styling and a trip lever that perfectly coordinates with American Standard's Tropic Faucet.
Convenient control of electricity and water consumption
Maintaining a green scene throughout your home is made easy with GE's SmartCommand System, which integrates existing and future heating, cooling, lighting, security and audio entertainment systems into a single color touchscreen. The new Energy Monitor product adds clever functionality to help the homeowner closely manage electricity and water consumption by consolidating feedback from home appliances and systems, and graphically depicting energy utilization on the unit's touchscreen. Current local utility rates can be entered for an even more specific picture of energy spending, and if someone in the family has a habit of leaving lights on behind them, you can easily shut off fixtures in empty rooms using this green products convenient SmartCommand controls for easy energy savings.