Impressions count when visitors arrive at your home's front entry door. It's the first and last space they see, and it has the power to make a positive or negative impression. Moving into spring, we often think about "out with the old and in with the new," but this year, consider taking it a step further by embellishing your front entry door to reflect your personal style. Therma-Tru Doors and its sister brand, Fypon, offer some quick and easy ideas.
All American Classics: Many of today's most popular home designs are inspired by 1900s residential architecture, including the Arts and Crafts, Bungalow, Cottage and Colonial Revival styles. To make the most of this all-American look, Therma-Tru offers its Classic-Craft® American Style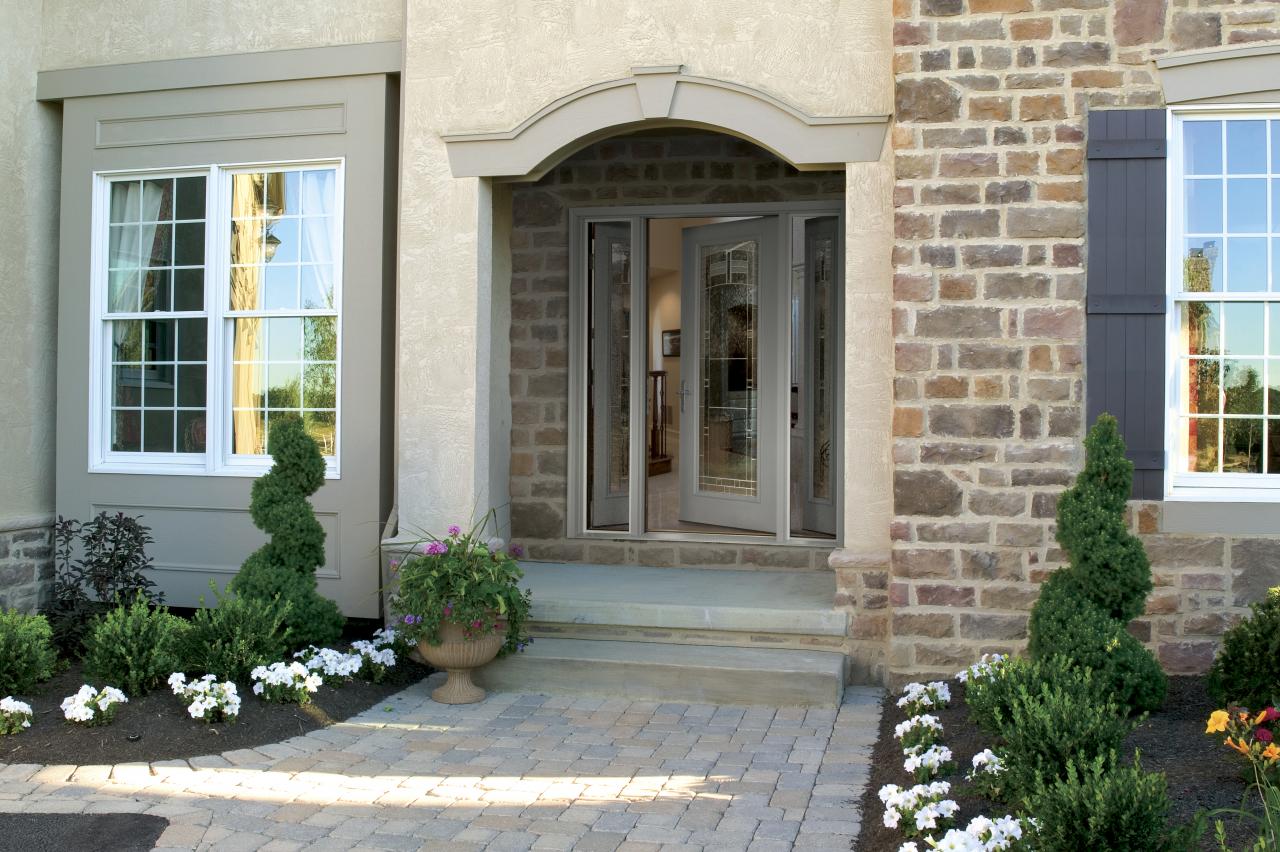 Collection™ fiberglass entry door systems. Made with the company's patented AccuGrain® technology, you get the look of a high-grade wood door with the durability of fiberglass. Unlike doors made of wood, the fiberglass doors won't split, crack or rot, ensuring long-lasting beauty.
Rich Mahogany: With the trend towarddarker, richer woods in home interiors, the Fiber-Classic® Mahogany Collection™ allows you to extend this look to your home's exterior. Offering doors beyond the traditional 6-foot, 8-inch height, the collection offers an 8-foot height to complement the growing popularity of higher ceilings and grand entryways. Several decorative glass options are available to let light in and add an extra touch of style both inside and out.
Southwest Style: Desert colors and Spanish designs dotthe southwest, and many homeowners love the look of the area no matter where they live.Now it's easy to incorporate these regional influences into your entry with rustic wood grain style options from Fypon. Inspired by the picturesque landscapes and unique architecture of this region, the doors combine beauty with performance. From shutters and corbels to rafter tails and beams, the designs can be incorporated into any home to create a distinctive look.
Elegant columns: Transform an ordinary post into a beautiful and elegant column for any style of home with QuickWrap Column Wraps from Fypon. Easy to install around an existing structural support, the wraps allow you to add the sophistication of traditional columns near the end of a building or remodeling project. Choose from 11 styles fabricated with Fypon's maintenance-free Cellular PVC. Featuring a unique design that makes installation a breeze, the column wraps are sold as a kit with everything you need to complete your project.
Quick and colorful finishing touch: Add a final splash of beautiful color to your entry in just one day with Therma-Tru's patented, all-inclusive Same-Day® stain kit. With a faster drying time than traditional, oil-and-gel-based stains, you can finish your project quickly, making it a great weekend project. The stain resists fading, bleaching and chalking, and comes in a wide range of colors to complement your home's décor, furniture and exterior design.
When you enhance and embellish your front entry door, you are creating a lasting first impression that shows that you take pride in your home's appearance.