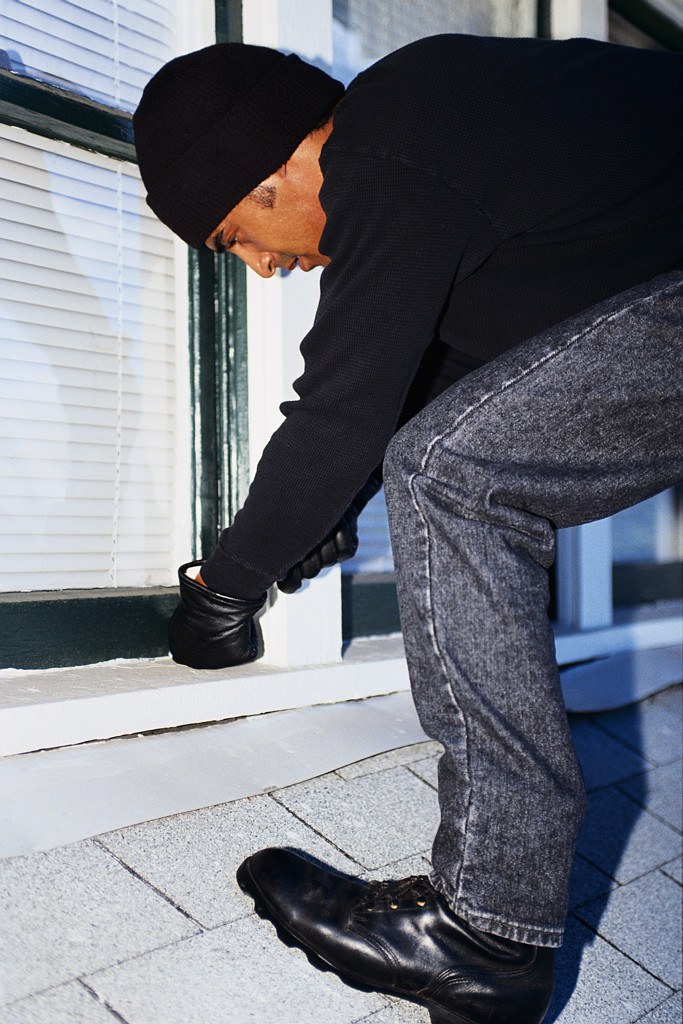 Dark homes invite burglars, but keeping lights on all the time gets expensive.  The answer?  Motion detectors.  These special lights surprise unwanted visitors by coming on when anyone gets within 50 feet of your house.  Motion detectors are really a safe, bright idea.  Here are five more tricks that will help prevent you from being robbers:
Lock your door! Sounds like a no-brainer but MOST burglars get in through unlocked doors and windows.
Lock your car, especially if you have a garage-door opener inside.
Don't answer phone surveys about your spending habits you could be giving a thief a shopping list of your valuables!
Leave a light on in two rooms, and use timers. You can even put a TV on a timer. A good room to light – a bathroom with an outside window. Burglars will think you've gotten up in the middle of the night.
Be very cautious about giving copies of your house keys out.  It's surprising how many homeowners don't even know how many copies of their key is floating around out there.