Owning and raising chickens for eggs is no longer limited to farmers and rural residents. Keeping chickens for eggs has several appeals. Not only do chickens make wonderful pets, but they encourage self-sufficiency by allowing owners to produce some of their own food and avoid a trip to the grocery store for a carton of eggs. But if you are wondering if the cost of raising chickens makes this more of an expensive hobby than a smart money-saving move, there are a number of factors to consider.
Here's what you need to know when comparing the costs of owning chickens for eggs to the cost of store-bought eggs.
Top 3 costs of raising chickens
The costs of owning chickens for eggs can be broken into a really three categories: housing and accessories, birds, and ongoing care expenses.
Housing, accessories, and birds are more expensive and will set a backyard chicken owner back initially. However, these costs are not ongoing. The ongoing care expenses discussed are relatively cheap.
Cost of housing and accessories
Finding the best chicken coop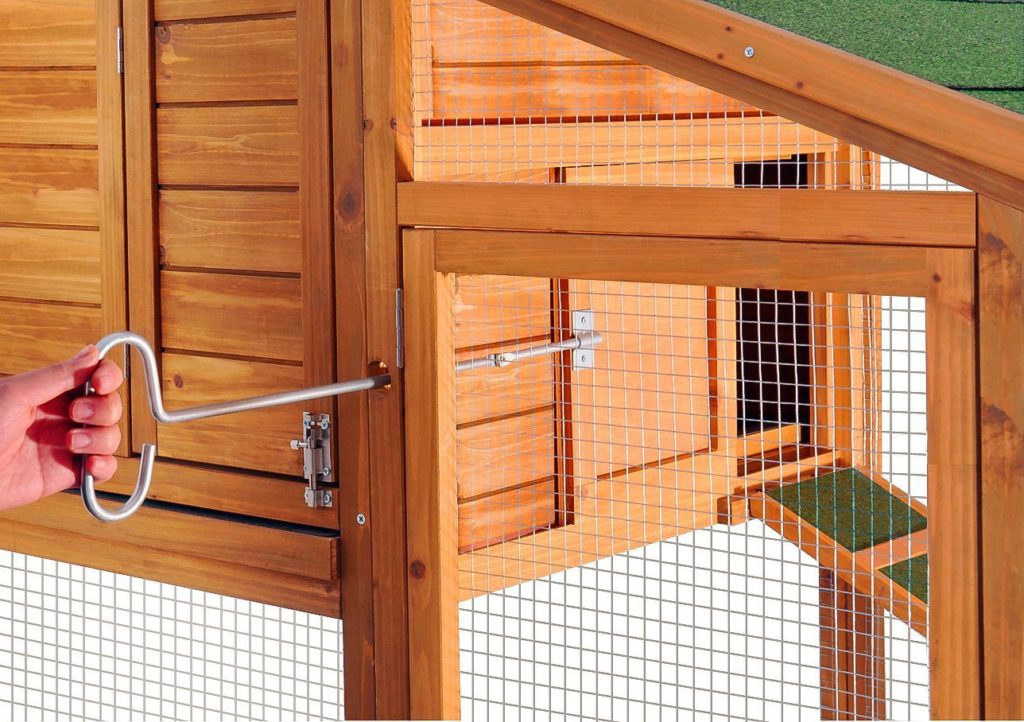 The biggest expense when it comes to keeping chickens for eggs is housing. A chicken coop can either be built from scratch or from a kit for upwards of $150. For those less skilled in carpentry, a pre-made coop can also be purchased.
Pre-made coops have a wide price range depending on the size of the coop and the material it is made out of. Small, simple coops typically cost between $250 and $500. Larger coops are more expensive and can cost several thousand dollars. Money Pit recommends five inexpensive chicken coops, all of which are especially good choices for owning chickens in an urban environment.
Options for accessories
The accessories needed for owning chickens for eggs include perches, nesting boxes, feeders, and waterers.
Perches tend to be the cheapest of these coop accessories. All that's needed is a 2×4 piece of wood, which typically costs less than $5. A sturdy tree branch could even be used as a perch to save money.
Nesting boxes are also fairly inexpensive. In fact, nesting boxes tend to be already included in pre-made coops. However, a simple nesting box is usually about $30 each.
The cost of a chicken feeder and waterer depends on how simple or complex the feeding or watering system is. According to Chickens and More, a chicken coop should have one waterer and feeder for every eight birds. Simple hanging feeders and waterers can range between $20 and $50. A more complex feeder, such as an automatic chicken feeder, can cost upwards of $150.
On average, a backyard chicken owner can expect to pay a total of around $500 – $750 for a coop and the necessary accessories.
Getting chickens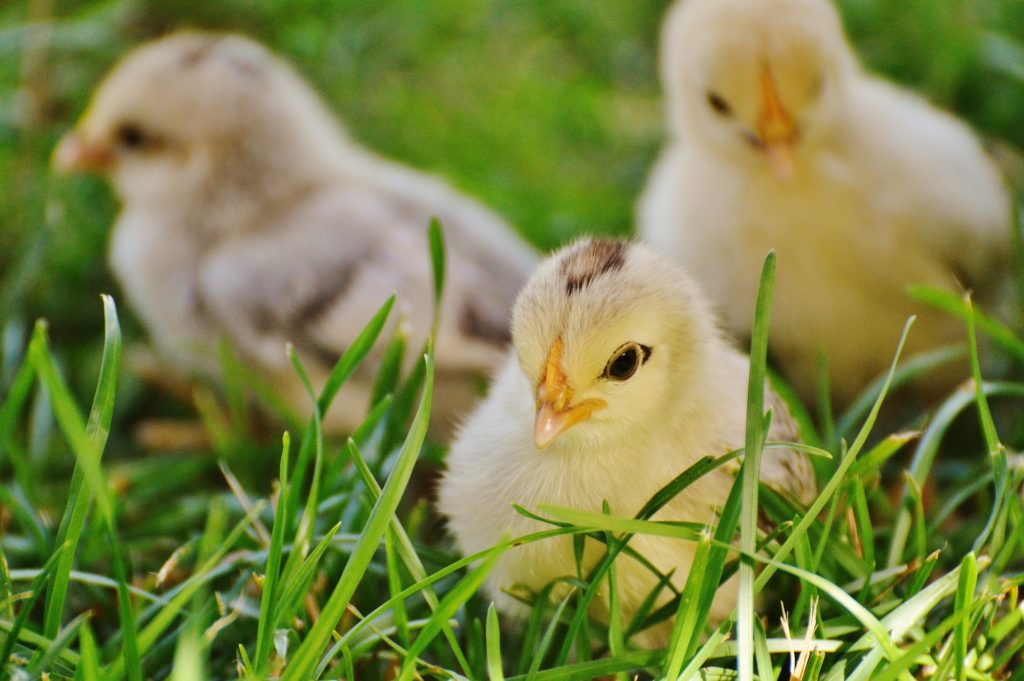 Shopping for chickens is one of the most exciting parts for many chicken owners. However, it is important to do plenty of research on the various breeds of chickens in order to choose birds that are good layers or, in other terms, the breeds that lay the most eggs per week.
There are plenty of chicken breeds that make great layers. Some of the best-laying breeds are the Australorp, White Leghorn, and Plymouth Rock. Good laying breeds typically lay between four and six eggs per week.
There are several options for buying birds once a breed is chosen. One option is buying fertilized eggs and then incubating and hatching the chicks. At less than $9 per egg, this is an inexpensive option. However, incubators can cost upwards of $200, not to mention that hatching chicks is very difficult and not recommended for beginners.
Another option to consider when calculating the cost of raising chickens is to purchase either chicks or pullets. Day-old chicks can be purchased for less than $5 each but raising chicks can be difficult and time-consuming. Pullets are chicks that are between 18 and 20 weeks old and have typically already started laying eggs. Pullets are a bit more expensive at about $30 each. However, pullets are hardier than day-old chicks and are easier to care for.
Maintenance and care of chickens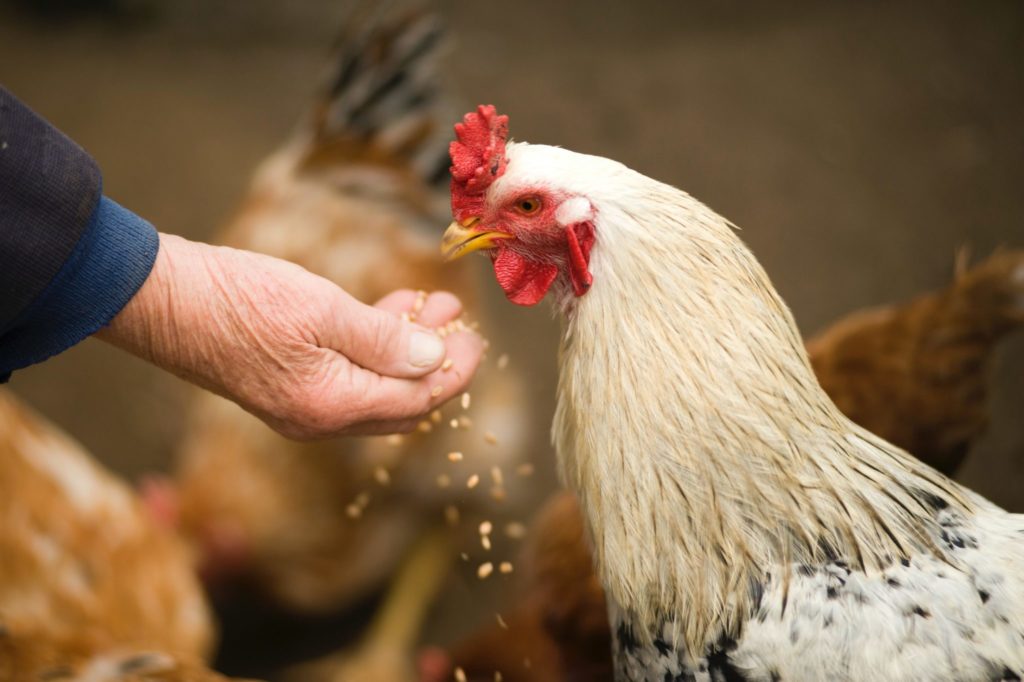 When it comes to owning chickens for eggs, there are certain supplies that need to be regularly purchased to keep chickens happy and healthy. These supplies include feed, supplements, and bedding.
The most common type of chicken feed is a simple layer feed. Layer feed is packed with vitamins and nutrients to help chickens lay healthy eggs with strong shells. According to Chickens and More, a 50-pound bag of simple layer feed will cost around $50. Organic or vegetarian feed will cost quite a bit more.
Poultry supplements are also necessary for the health of the chickens but these are relatively inexpensive. The three main supplements chickens should be fed are oyster shells (which help strengthen eggshells), insoluble grit, and vitamins. All together, these supplements will cost about $60, but don't need to be purchased very often as they are only supplements to chicken feed.
The price range of bedding for chicken coops is very wide—it all depends on how much one is willing to spend. The best bedding option for raising chicks is pine shavings, but pine shavings are quite expensive and can add up quickly. Cheaper options for bedding include straw, hemp, sand, and hay. These materials last a long time and are very inexpensive. For example, a bale of straw costs less than $10 and can last for weeks.
A backyard chicken keeper can expect to add around $50 for supplies to the cost of raising chickens for eggs.
Price breakdown
So how do backyard chicken eggs and store-bought eggs compare in terms of price?
This table shows the price breakdown of store-bought and backyard eggs over the course of one year. Keep in mind that initially, it will be more expensive to purchase the equipment and supplies needed for owning backyard chickens. However, over time, this cost will significantly decrease.
| | |
| --- | --- |
| Store-Bought Eggs | Backyard Chicken Eggs |
| Regular eggs: $3.50/carton | Housing and accessories: $435 |
| Organic, free-range: up to $9/carton | Birds: $90 (three pullets) |
| | Maintenance costs: $125 |
| TOTAL: between $182 and $468 for 12 eggs per week (624 eggs per year) | TOTAL: $650 for three birds, 12 eggs per week (624 eggs per year) |
Summary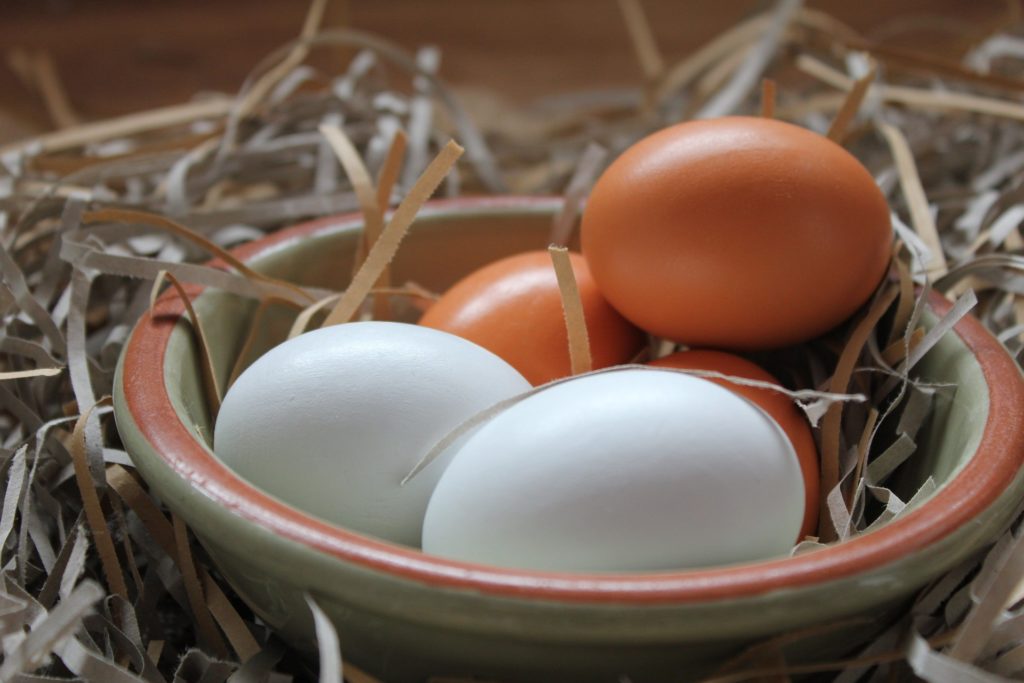 While the cost of raising chickens for eggs is more expensive, most backyard chicken owners would agree that it is worth it.
Owning chickens for eggs allows one to produce and harvest eggs from their own backyard. Backyard chicken owners can gain some peace of mind by knowing exactly where their food is coming from and knowing that there are no additives in their food.
Furthermore, backyard chicken owners can operate in good moral conscious knowing that the animals behind their food are being treated well, and a price cannot be placed on animal welfare.
Owning backyard chickens for eggs is a commitment but can help save money in the long run and is undoubtedly a fun and valuable experience.