For many homeowners, it starts happening almost as soon as you sign the mortgage: a downed tree limb scuffing up the deck here, some exterior surface water damage there. Nothing catastrophic, but these minor damages might have you reaching for your homeowner's insurance policy in a flash.

And no wonder. You faithfully pay your insurance premium every month, and you should use it when you need it, right?

Unfortunately, it's not always that simple. While your insurance coverage can keep you from a money meltdown if something goes seriously wrong, when it comes to smaller problems, paying out of pocket may be more cost effective in the long term.

Here's why you might

not want to use your insurance
For one thing, multiple claims can drive up your insurance premiums, estimated at $57 to $146 annually. Covered liability claims will likely end up costing you more than damage caused by wind and theft. In fact, if you make too many claims in too short a time, you might even find yourself with cancelled insurance, which could mean a pricey and headache-inducing hunt to find another insurer who will take you. (After all, if you've got a mortgage, most lenders will require you to have at least minimal coverage.)

If that dynamic seems unfair to you, you're not alone. Even some insurance agents, like independent insurance agent David Shaffer, wish this weren't the way it worked and that you could safely file a claim each and every time your home sees damage. But unfortunately, real-world dynamics fall short of that ideal.

Either way, when you're facing a home repair of any cost, it can be difficult to figure out whether or not it's worth it to use your insurance.

In these situations, pay out of pocket instead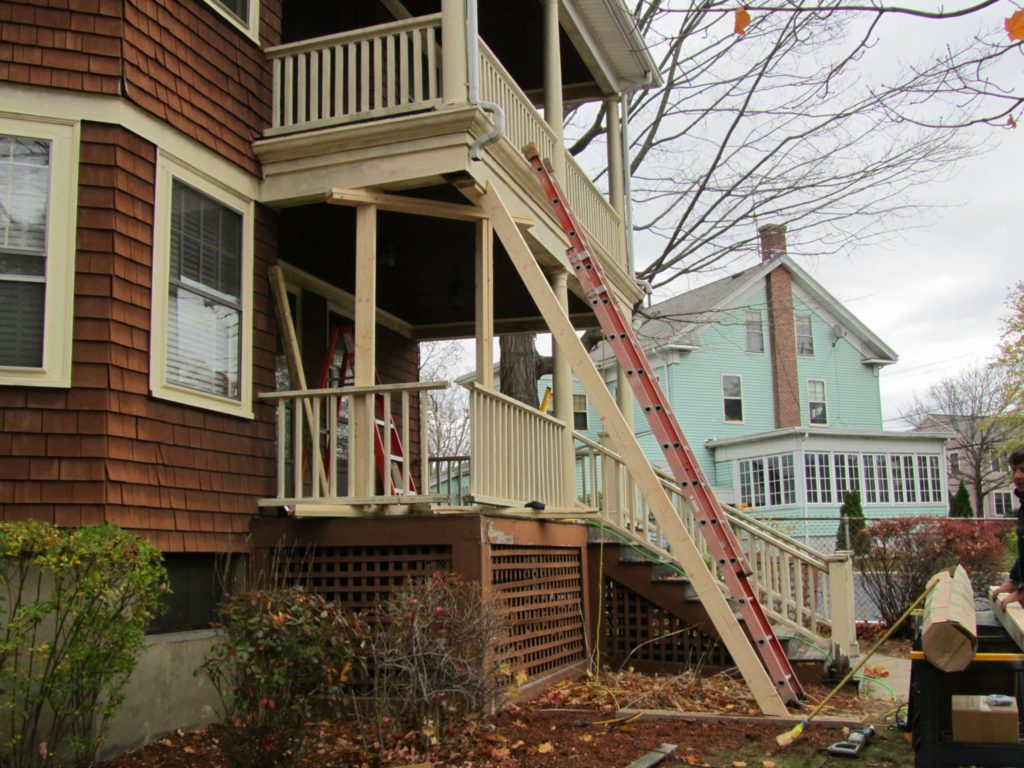 Here are some scenarios in which it might make more sense to leave your insurer out of the equation and pay for the damages yourself, either with savings, credit or by taking out a personal loan.

1. The cost of repairs are less than, or just over, your deductible.
Even though you pay your monthly premium, most insurance policies still carry a deductible — a threshold dollar value of damage repair that you'll be responsible to pay for out of pocket before your insurance kicks in. Your deductible might be as low as $500 or as high as $25,000, though $1,000 is the most popular deductible option.

Regardless of what your deductible is, if the damages your home has sustained will cost less than that amount to repair (or even just over it), it may be a better idea to avoid filing a claim altogether. After all, you won't get much benefit, if any, and you'll still have added a claim to your policy — which could lead to less-generous policy terms, especially if you soon find yourself with a major claim you actually have to file.

2. You've recently filed another claim.
The frequency of your claims is one of the ways insurers determine your premium, and even if you switch insurers, the new company will have access to your history — that's thanks to the existence of a database called CLUE, or the Comprehensive Loss Underwriting Exchange.

A clean CLUE report can lead to a higher chance of coverage and lower rates, whereas one riddled with claims can do the opposite. And many claims in a short amount of time can spell serious trouble: even two claims within a single three-year span can lead to insurers cancelling your coverage altogether.

3. The damage isn't covered under your policy.
Even the best insurance coverage on the market doesn't cover everything — and if you file a claim for uncovered damages, it'll still hit your CLUE record. That means you'll suffer a negative mark without even getting the benefit of any payout, a decidedly lose-lose situation.

You'll want to refer to your coverage statement for full details, but some common uncovered damages include those due to earthquakes, flooding, sinkholes, mold and even replacing or repairing burst water pipes.

4. The damage is a result of an ongoing maintenance issue you already should have resolved.
Insurers are pretty good at figuring out when damages are the result of an existing maintenance issue. For instance, if one good rainstorm makes your whole roof cave in, chances are it wasn't doing too well in the first place.

If you attempt to file a claim for such damages, you may find yourself facing a denial, while still adding an unwelcome mark to your CLUE record.

Still need to file a claim? Here's how to do so with confidence
Although the unfortunate reality is that using your insurance "too much" can lead to negative outcomes, you're still paying for your policy for a reason — and when you do need to use your coverage, you should do so with confidence.

Properly filing homeowners insurance claims means gathering documentation about the damages, including photographic evidence, and contacting your agent to initiate the claims process. Doing so as early as possible once the damage has occurred could increase your chance of claim approval.

And if you're tackling the issue without involving insurance, don't be afraid to try some DIY! That $1,000 deductible can go a long way when you're not paying for labor on top of materials, and since we live in the age of YouTube, it's totally possible to teach yourself a whole host of repair skills.

(That said, don't put yourself in danger: Hiring a professional is totally worth the money if it keeps you from getting electrocuted.)