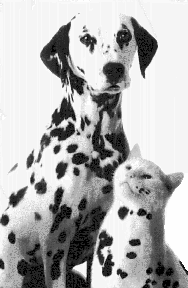 If you have a pet or small children, you know that stains on carpeting are a fact of life.
You have probably tried your best to clean accidents on your carpeting but still get the occasional whiff of that unmistakable odor from the area where your dog, cat (or child) left his or her, um, mark! However, there is a product that will get rid of the source of the odor, down through the carpet padding right down to the sub-floor so the odor disappears. It's called 1-2-3 Odor Free and you can get it online at www.justrite.com. 
The product uses a special application of an enzyme/bacteria culture that feeds on the source of the stain and odor. When the food source is gone, the bacteria and enzymes simply evaporate, leaving your carpets odor free! This is the way professionals remove stains - everything from pet accidents to red wine. Go to www.justrite.com to learn more about how this product works and how to order it.