If you have old, drafty windows that are hard to open or need frequent scraping and painting, now is a great time to replace them with beautiful, energy efficient windows.
Andersen's popular double-hung window is now designed for easy window replacement. The 400 Series Tilt-Wash Double-Hung Insert Window is custom sized to fit inside an existing window frame to save time, money and the usual disruption of window replacement. Predrilled, through-the-jamb installation holes eliminate guesswork for quick and easy installation, and 400 Series Insert Windows are available in three sill angles (0°, 8° and 14°) to closely match the existing window sill for an attractive, weathertight fit.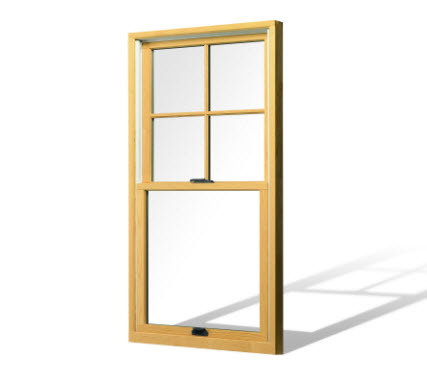 Every Andersen 400 Series Tilt-Wash Double-Hung Insert Window features energy-efficient, High-Performance Low-E4 glass and a tilt-to-clean function for easy care. Traditionally styled with a rich wood interior, it has a low-maintenance exterior that eliminates the need for paint and can be fitted with a range of available hardware styles to match any décor.
Exterior stop covers are included with each 400 Series Tilt-Wash Double Hung Insert Window for a clean transition from the new window to the existing trim. The accompanying installation kit includes step-by-step instructions, screws, shims and a flexible foam backer rod to help seal perimeter gaps and provide a stable surface for sealant and a weathertight seal. The 400 Series collection is available at The Home Depot.
Learn more about Andersen's 400 Series collection at www.andersenwindows.com.