Tips to select the best way to prevent clogged gutters
Gutter guards are products that address the very reason this season is called "fall." Besides tumbling temperatures, it's the time of year when beautiful fall foliage assembles into a rotted rooftop mess, clogging gutters from coast to coast.
Whether you clean your gutters yourself, or invest in one of the many types of gutter guards, one thing is certain: cleaning your gutters is a good idea. Besides allowing water to overflow in a heavy rain, there are a dozen or more
severe home defects
that can be caused by blocked gutters, including flooded basements and cracked foundations.
Alt=diy gutter guard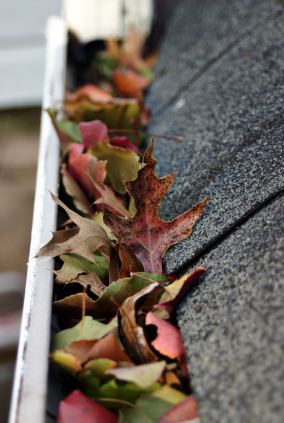 Do-it-yourself gutter cleaning is simple enough, but it can be a dangerous job for the untrained weekend warrior. In the alternative, there are many types of gutter guard systems on the market to choose from, and all of them offer some sort of protection for your gutter at different costs.
For starters, hardware stores and home centers sell simple plastic or metal screens that cost as little as .50 per foot. But premium gutter guards are also available. These can cost as much as $25 per foot, including labor and materials, and generally are only available through an authorized dealer.
So how do you select the right gutter protection system for your needs? Here's a primer on the seven different types of gutter guards available.
So are gutter guards really worth it? Like most
home improvement
adventures, it comes down to cost and convenience. While premium gutters guards can be costly, most are effective and a bargain when you add in the cost of any emergency room visits necessitated when adding your own personal spin on the season known as Fall!