Learn how to pest-proof your home from mosquitoes, spiders and cockroaches with expert tips from Tom Kraeutler and Greg Baumann.
TOM KRAEUTLER: Welcome to this edition of The Money Pit Pest Prevention Podcast presented by Orkin [1]. I'm Tom Kraeutler. Well, the summer season is upon us, and that means that we all get to spend more time outside. It also means though that we've got more exposure to summer pests, including mosquitoes, spiders and cockroaches. But there are many things you can do now to pest-proof your home before the weather gets too hot and pests look to your home as a cool retreat from the heat. Here to fill us in is Greg Baumann, the Vice President of Training and Technical Services for Orkin. Welcome, Greg.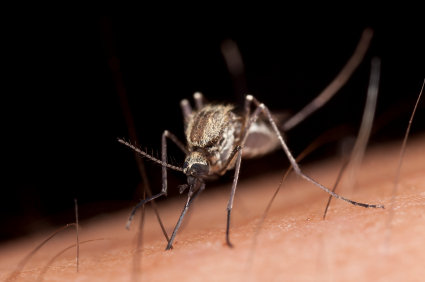 GREG BAUMANN: Well, thank you very much, Tom, pleasure to be here.
TOM KRAEUTLER: And coming up in this episode of The Money Pit Pest Prevention Podcast, learn the best time of day to avoid biting insects. We're also going to find out why recognizing the shape of a violin on a spider can actually help you avoid a very painful bite. And we're going to learn which common household pest is known to carry organisms that cause everything from diarrhea to dysentery and even leprosy. Yuck! And that's all coming up in this edition of The Money Pit's Pest Prevention Podcast. [1:00] Well, Greg, let's start by talking about mosquitoes. As the weather warms up mosquitoes go to town and they can really be an annoyance. They interrupt us no matter what we're doing, especially during the early morning hours and the early evening hours. Why are they so active during those two periods of day?
GREG BAUMANN: Well, mosquitoes like to be active in the dawn and the dusk times of the day. It's going to depend on the species. One of the most common species today will bite during the day, and that's going to be the albopictus or the Asian tiger mosquito. But the most common ones that we typically run into are going to be out when we want to be outside, which is right after dusk enjoying a nice cold drink and enjoying the summer weather. And it's just the nature of the species.
TOM KRAEUTLER: So your chock full of good news?
GREG BAUMANN: Yeah, it's unfortunate, isn't it?
TOM KRAEUTLER: All right, so if we really can't avoid mosquitoes and they're going to be around in literally all of the hours of the day, what are some things that we can do to our homes as we get ready for the summer season? [2:00] I mean, you know, we're cleaning the decks, scrubbing the siding, getting away all that winter yuck that's formed over the colder months. What can we do to set up our house now so that we at least won't become a breeding ground for mosquitoes?
GREG BAUMANN: Well, let's think about the life of a mosquito a second. The mosquito is typically going to reproduce needing water. In fact, just a thimble full of water is going to be adequate amount of water for a mosquito to reproduce. So freestanding water, sometimes slowly moving water, is going to be vital for them to reproduce.
TOM KRAEUTLER: So when you say a thimble full of water, I mean, even a wheelbarrow that's upside down that's got legs that are U-shaped legs, I often see water being trapped in a place like that. Kids toys, any type of plant container that's got like a saucer under it. There are a lot of small areas that are around your house. If you collectively though eliminate then, I mean, you can only control around your house. Does that actually have an effect, the mosquito's going to travel that far from where they nest? [3:00]
GREG BAUMANN: We actually reduce the chances of mosquitoes being right next to us here, but they can travel from neighbors, they can travel from the woods right near us, and that becomes an issue as well. So there's not a way to totally eliminate mosquitoes from around your house, but you can reduce the populations. Also, people don't realize this, but they're plant feeders. They don't live on blood, it's just female feeds on humans and they need blood to create the eggs.
TOM KRAEUTLER: Right.
GREG BAUMANN: And so they're typically going to be feeding on plants, flowers, and they're going to spend most of the hot summer days underneath the leaves of plants. And so if you're trying to eliminate mosquitoes, what you're going to have to do is eliminate all vegetation, all water. Not at all practical.
TOM KRAEUTLER: Not going to do that. Well, before we get off the standing water topic, I also want to mention gutters. Now, folks think that gutters need to be clean so that the water doesn't roll off the roof and hit you in the head. But there's all sorts of reasons, great reasons, to keep your gutters clean. [4:00] Not only does it keep your water from rolling off the roof, it stops the water from eroding the foundation, it stops wet crawl spaces, and it also prevents giving mosquitoes a place where they really can set up a pretty big area where they could breed.
GREG BAUMANN: There's no question about that. People think about, "Okay, where are mosquitoes going to be found? Well, in the dirty stagnant water of swamps." Well, you know what? A gutter that's clogged up is a swamp. Another thing people don't think about, and that's because it's such a friendly thing right now to use rain barrels. If your rain barrel is clogged and it doesn't have a sieve on the top or a screen on the top, mosquitoes can very quickly use rain barrels to reproduce, just like a gutter.
TOM KRAEUTLER: Now, you know, we can take steps to try to eliminate the breeding areas for mosquitoes around our house, but if we wanted to do something more proactive, if we wanted to have a pest professional come in and treat the area around the home? What kinds of things do Orkin professionals do to try to further reduce the populations of mosquitoes around a property?
GREG BAUMANN: Well, what we try to do is partner with the homeowner. Remember, the homeowner is the eyes and the ears when we're not there. [5:00] Tell us what you're seeing, when you're seeing it, and that'll help us zoom in on what the problem is. We also like to try to identify the type of mosquito so we have a better idea of the biology and where we're going to implement control measures. And another thing we're going to do is, once we find a population, especially if they are spending the summer days underneath the foliage, we will treat areas underneath the foliage, try to reduce the populations near the deck or the outside living spaces.
TOM KRAEUTLER: Now, before we get off the topic of mosquitoes, I want to ask you about all of these contraptions that are sold to try to combat mosquitoes. The bug zappers and the other types of mosquito traps so to speak that are sold at home centers and hardware stores. Do they work?
GREG BAUMANN: Some of them have value, but you're really never going to eliminate all of the mosquitoes in an area.
TOM KRAEUTLER: We're talking to Greg Baumann, he's the Vice President of Training and Technical Services for Orkin, about summer pests and how you can prevent them from bothering you and interrupting your enjoyment of that warm weather. Greg, let's talk for a moment about spiders. [6:00] It's one pest that really freaks people out, but aren't spiders beneficial as well, don't they help keep control of the insect population down because they feed on a lot of insects?
GREG BAUMANN: Well, you know, spiders are very beneficial. In fact, there are insects that are beneficial out there except when they come near us. Spiders are very similar to that, when they come near us then we start to panic. But the insects that the spider will consume can be insects that we have viewed dangerous or pests in around the home environment. But when they come too close to us spiders become pests as well.
TOM KRAEUTLER: So really this is an approach where we have to try to reduce all of the insects around our houses, certainly those that are inside of our house. If we want to make sure the spiders don't have a reason to be there we shouldn't have the insects there in the first place. So what are some of the ways that we can prevent insect populations from getting a foothold inside the home?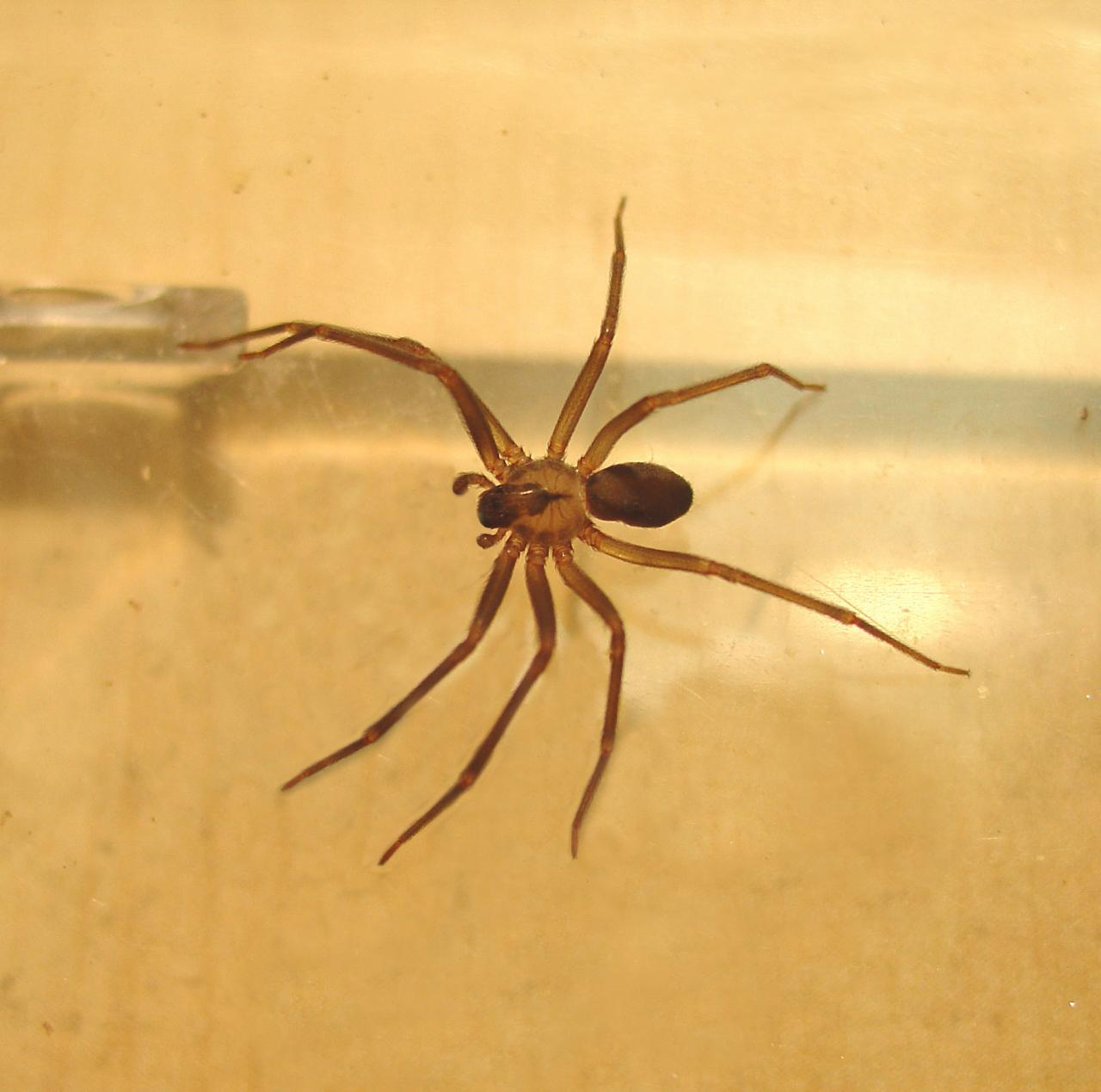 GREG BAUMANN: Probably the best thing that we can do is somehow exclude the insects. Look for cracks and crevices where the insects might come into the house. Look for gaps around the doors and the windows, the weather stripping. [7:00] Especially in the summer time when screens are used, make sure that the screens don't have holes in them. You reduce those insects inside the house you're going to reduce the spiders. And around the house you want to eliminate your porch lights where possible. But that's not really practical, so use the bug lights, because that's going to reduce the amount of insects attracted to your front door. And how many times do we see it, our front door seems to be the most popular place for spiders to join us. Another thing that people will notice is that spiders do like to be in basements and crawlspaces. But, you know, today people are really starting to think about these as conditioned spaces. And so it's really important to keep the humidity really low. It'll reduce chances of rot, reduce chances of infestation and the other insects which are food for spiders. So dehumidification is a really, really good non-chemical pest control method.
TOM KRAEUTLER: Good advice. We're talking to Greg Baumann, he's the Vice President of Training and Technical Services for Orkin, about outdoor home improvement tips for a pest-free home. [8:00] So Greg, one of the insects that perhaps grosses homeowners out the most, and there's good reason for it, are cockroaches. Right?
GREG BAUMANN: Yes.
TOM KRAEUTLER: And when you say you see one cockroach they're never alone.
GREG BAUMANN: Well, that's exactly right. If you see a cockroach you're seeing the tip of the iceberg.
TOM KRAEUTLER: Now, they're very filthy pests. And, you know, if we see them outside that's one thing, but if they get in your house you really need to jump on this quickly, because they carry a lot of diseases, don't they?
GREG BAUMANN: Certainly cockroaches are filthy little insects and they have been associated with many pathogens, so they can spread disease. They also have been associated with asthma, and we're seeing a growing number of children that have asthma and we think that cockroaches certainly can add to the problem.
TOM KRAEUTLER: That's amazing. I have a list here of the diseases that these cockroaches can carry some of the organisms for. And it goes: diarrhea, dysentery, cholera, leprosy, plague, typhoid fever, and all sorts of viral diseases. These are nasty little creatures. [9:00]
GREG BAUMANN: Yeah, they certainly are. They are not cute little insects for sure.
TOM KRAEUTLER: So if we do run across cockroaches, obviously it's something we have to hop on very, very quickly. What are some of the steps? What's the first thing a homeowner should do?
GREG BAUMANN: Well, a couple things about cockroaches too is that it's important to understand that certain parts of the country are going to have cockroaches that live outside. But cockroaches are not really seasonal. You're going to see more of them outside, especially in the southern climates, but cockroaches are year-round pests. And so getting to your point about things that we can do to prevent them, they need three things: they need food, they need water, a place to live. It's almost the same as with any pest that we're talking about. And so if you can reduce any one of those it's going to be helpful. Well, water isn't going to be easily reduced, you know, whether it be condensation on pipes or whether it be drips outside. A place to live, we provide it for them. So the most important thing we can do is eliminate the food. Don't let food sit out, don't let uncovered pastries sit out, and when you make a peanut butter and jelly sandwich, don't let the spilled jelly sit on the counter. [10:00]
TOM KRAEUTLER: All right. Now, if we have a cockroach problem and we want to have a pest control professional come in and treat that problem, what is the approach that your pros would take?
GREG BAUMANN: Well, typically we're going to assess the situation first. We're going to figure out what type of cockroach it is, what is the source of the cockroach? Is it an outside cockroach that worked its way in? You know, a smoky brown cockroach likes to live outside, they just happened to work their way into the houses in the south, as an example. And then once we determine the species, and once we determine the source, then we're going to work with a homeowner to reduce the food source as an example, and we're also going to take a targeted approach. We're not just going to treat everywhere, we're going to look for the source and we're going to treat those areas, usually with baits. Baits are small dabs of product that are not going to be accessible to homeowners, children or pets. [11:00]
TOM KRAEUTLER: We're talking to Greg Baumann, he's the Vice President of Training and Technical Services for Orkin, about how to control summer pests in your home like mosquitoes and spiders and cockroaches. So Greg, just to kind of sum this up, the things that we can do as homeowners that will help control all of these insects.
GREG BAUMANN: It's actually going to boil down to two things: proper maintenance and proper vigilance. Look for early warning signs of pests. If you do see the problem contact Orkin. If you are going to be outside playing or working around our house, look for any entry points where pests can get in.
TOM KRAEUTLER: So look for those entry points, eliminate the standing water. Keep the vegetation in and around your house trimmed back away from the siding, right? A lot of times you get homes that are very overgrown and that creates an easy bridge into the place itself. Make sure you check your screens, your doors, make sure everything is fitting properly, seal all the cracks and crevices. Door sweeps, something very easy to do that can stop a lot of insects from walking right into your house. [12:00] And then as you mentioned earlier, replace the outdoor light bulbs with the yellow bulbs. A different wavelength that insects aren't attracted to, correct?
GREG BAUMANN: That's correct.
TOM KRAEUTLER: Good advice. Greg Baumann, Vice President of Training and Technical Services for Orkin. Thank you so much for being a part of the The Money Pit Pest Prevention Podcast.
GREG BAUMANN: Thank you.
TOM KRAEUTLER: And if you'd like to learn more about how to identify and prevent pest problems in your home you can visit Orkin.com. The Orkin.com site is full of useful information to help identify and eliminate insect problems in and around your home, including a pest library where you'll be able to look up any pest that you come across in your home, as well as find a local Orkin pest control professional from Orkin to help eliminate those pests. That is all online at Orkin.com. Orkin, pest control down to a science. I'm Tom Kraeutler, thanks for listening.
END TRANSCRIPT