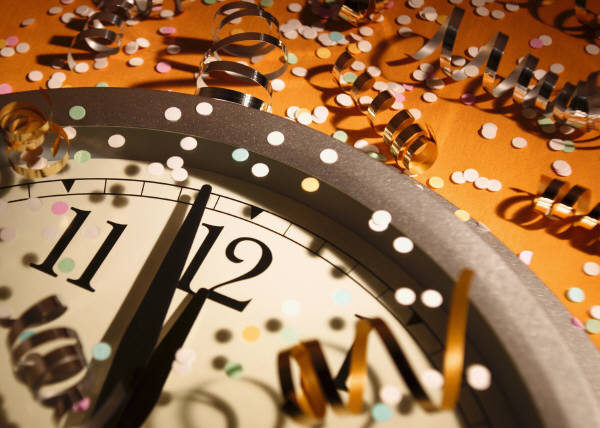 Chances are you've started this New Year's week with a list of challenging resolutions for 2013. And if getting in shape, saving money and improving organization are included in those plans, you might like to make the same promises for your home. A few simple changes can help you expand your living space, keep money in your pocket, and provide your family with a healthier home environment. Consider these resolutions for success and comfort at home in 2013.
Make more money: If you'd like to make home improvements this year but are worried about the expense, give top priority to those that can help you make money when it comes time to sell your home, like a bathroom remodel or deck addition. Smaller improvements such as replacing kitchen appliances or installing a new entry door can also yield dividends, in terms of energy savings and added home value.
Stay on a budget: The best way to keep your home from costing more this year is to lower your overall energy usage. Even if your home is only three years old, it may not be up to current energy efficiency standards. So plan small fix-ups like improving insulation, caulking around windows, and sealing gaps around outlets and light switches on exterior walls, and you'll see a dramatic reduction in costs to heat and cool your home.
Lose weight: For your home, cutting the fat means decluttering living spaces. Crowded rooms are hard to work in, hard to clean, and gobble up daily energy that could be spent on more productive projects. Clearing away the clutter will give yield expanded living space you didn't know you had while making day-to-day living more streamlined.
Get in shape: Lack of maintenance is the top cause of deterioration in homes today. Even if you have little time for home care, small maintenance jobs done now can save thousands of dollars later. For 2013, make a season-by-season list of key projects so you can make the most of that limited time when it's available. This month, for example, you can work on indoor jobs like checking your plumbing system, cleaning the dryer exhaust duct, and replacing the grease filter in your kitchen exhaust fan.
Get organized: Tax time isn't far away, so the early days of 2013 are perfect for gathering and organizing all the household records you'll need in April. Include improvement and maintenance expenses in the mix, as some may be deductible (especially if you own a rental property) or can reduce your tax burden when it comes time to sell. And if you made appliance purchases last year, locate receipts and staple them to the inside back covers of the corresponding owner's manuals. That way, you'll know exactly where they are in the event that you need to make a warranty claim.