Polished silver and tableware are perfect finishing touches to a table, but cleaning tarnished treasures can be a big hassle.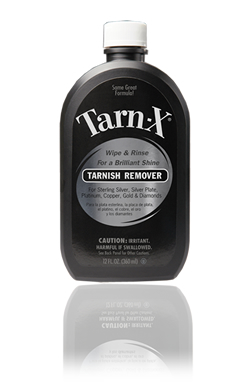 During the busy holiday hosting season, give yourself the gift of time and guests a sparkling party with Tarn-X Tarnish Remover [1]. Tarn-X makes it easy to bring renewed shine to your favorite serving pieces, instantly and safely removing tarnish. There's no rubbing or scrubbing required—just wipe and rinse to restore any piece of tableware.
Tarn-X Tarnish RemoverTarn-X Tarnish Remover is safe for use on sterling silver, silver plate, platinum, copper, gold and diamonds. Use Tarn-X to brighten holiday festivities and restore your best pieces for year-round enjoyment. Tarn-X is available in 12-ounce bottles at your everyday home store. Learn more at http://www.clrbrands.com [1].