Washing your car at home might seem like a practical choice, but it wastes more water than you think and is also harmful to the environment.
Washing a car with a garden hose can use 60 or more gallons of water in as little as 5 minutes. Even home car wash equipment can use 41 gallons of fresh water. And either way, soap runoff and toxins wash through storm drains into the nearest lake, river or stream where they cause problems with fish and their ability to reproduce.
Having your car washed professionally can be an eco-friendly alternative to doing it yourself — if the carwash follows green procedures. The International Carwash Association has created a new program called WaterSavers to help consumers identify carwashes that have met specific conservation guidelines to reduce water use, reclaim and/or recycle water and discharge wastewater to a treatment facility.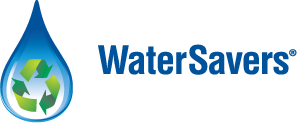 A WaterSavers-certified carwash uses much less water than you would washing your car in your driveway. Conveyor and in-bay/rollover systems in the program use a maximum of 40 gallons of water per car, and self-service washes are required to maintain high-pressure wash nozzles and pump systems that use less than 3 gallons per minute. All water discharge is routed to a water treatment facility or leech/septic field as permitted.
Members in the program meet these requirements annually and maintain on-site verification records describing their water conservation practices. They also put up signage to let consumers know they participate in WaterSavers. Nearly a thousand car washes in the United States and Canada have enrolled in the program. To find one near you, visit www.WashWithWaterSavers.com [1].