Every home has its hot and cold spots, but you can create continuous comfort with ductless, efficient H2i Hyper-Heating units [1] from Mitsubishi Electric. Redefining the heat pump approach to climate control, H2i uses inverter-driven compressor technology in its outdoor unit to deliver precise indoor comfort in each conditioned room. Inside, the individual H2i Hyper Heating Units allow the heat pump to operate at outdoor temperatures as low as negative 13 degrees Fahrenheit while delivering dependable heat.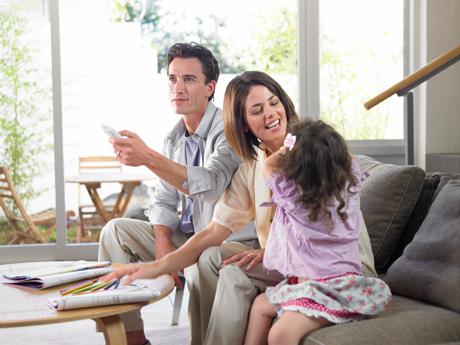 Mitsubishi Electric's H2i systems operate at a whisper-quiet sound level and feature enhanced long-life allergen filters and an automatic changeover function for consistent room temperatures. What's more, each Hyper-Heating unit's i-see™ Sensor detects real-time temperature disparities within a room, and automatically adjusts airflow for perfect comfort. Use H2i to customize heating and cooling in specific rooms, a floor, wing or your whole home. You can even tailor the warmth or cool to usage habits for big savings on home energy bills.
The H2i systems are Energy Star and tax-credit qualified, and since they don't require ductwork, they're easy for a Mitsubishi Electric Diamond Contractor or your own contractor to install. Learn more with a visit to www.mehvac.com [2].