Transcript
TOM KRAEUTLER: Welcome to the Money Pit Pest Prevention Podcast presented by Orkin—Pest Control Down to a Science. Hi, I'm Tom Kraeutler and as winter sets in across the country, millions of Americans take steps to prepare their homes for the cold weather ahead. Part of that prep should include steps to keep those unwanted guests from seeking shelter in your house until spring. Pests like box elder bugs, spiders and rodents love to move in during the colder months and they could be eyeing your home as the perfect spot to wait out the winter. Greg Baumann is the Vice-President of Training and Technical Services for Orkin and he joins me now with tips on home improvements that can safeguard your house and prevent pests from checking in. Welcome, Greg!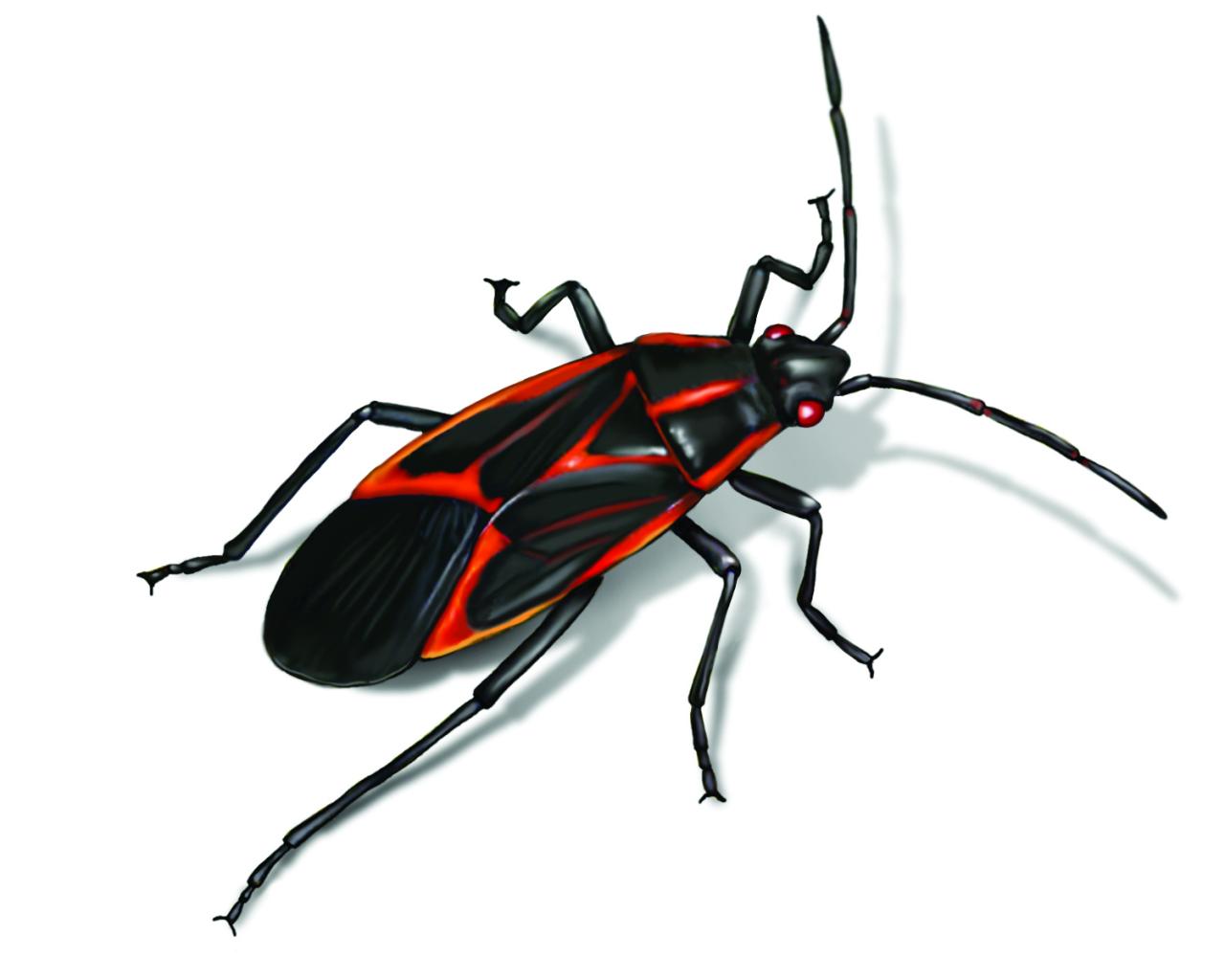 GREG BAUMANN: Thank you very much, Tom. Pleasure to be here.
TOM KRAEUTLER: And this is the season where everyone wants to move inside, including those bugs.
GREG BAUMANN: Sure is. We like to come inside where it's warm and the bugs—and they're cold-blooded, so they depend on warmth to keep moving—they like to come inside as well. And rodents, they absolutely like to come inside for food, warmth, and a place to live.
TOM KRAEUTLER: Well coming up on this episode of the Money Pit's Pest Prevention Podcast, you're going to find out which simple home improvements can make your home resistant to pest problems. You're also going to learn which type of popular tree also breeds bugs that can spread and infest your home, and we're going to teach you the most effective ways to keep mice and rats from setting up shop inside your house. [00:01:25]
So Greg, why don't we start by talking about the general topic of what you guys call overwintering, what we call moving in.
GREG BAUMANN: Yes, yes.
TOM KRAEUTLER: Overwintering means simply that the bugs come in the house for the winter?
GREG BAUMANN: Yes, overwintering means that the pest—and it could be a bug, could be spiders, could be a rodent, they are going to come inside the house to stay warm. If there is a food source there, they are going to be very happy. And so they are just trying to carry the environment with them inside the house, so we could have a myriad of pests. We could have box elder bugs, we could have spiders, we can have rodents. And sometimes we have some strange things like mosquitoes showing up in the middle of winter.
TOM KRAEUTLER: Boy, that's an odd situation. Let's start first where you mentioned box elder bugs. What exactly is a box elder bug? I think folks see these very frequently, but they just don't recognize them.
GREG BAUMANN: Yes, box elder bug sounds like a big, square thing, doesn't it? Box elder is actually a shrub and they prefer that type of shrub. But they actually are plant pests. They live outdoors; they will feed on the plant itself, but not cause a lot of damage. They also will feed on the succulent juices of trees and they're just fine outside. They are a small, black beetle and they have reddish stripes along the wings and there are several species out there. But wintertime, starts getting cold, they like to move inside where it's nice and warm. Stay warm just like us. They aren't going to feed inside, typically, but they like to stay inside where it's warm.
TOM KRAEUTLER: So what's the relationship between the box elder bug and the box elder tree? If you don't have these trees, can you be assured you're not going to have the bugs?
GREG BAUMANN: Well it would be really nice if they just focused on that type of tree, but unfortunately they do focus on other types of bushes as well, otherwise they'd have a very, very limited population. And so they will attack other types of bushes as well.
TOM KRAEUTLER: Will they move inside and attack your houseplants? [00:03:13]
GREG BAUMANN: No, they typically don't attack your houseplants. In fact, when they move inside, they might want to prefer to be inside your walls as opposed to being in your living room. But you might see the stray that comes out through a crack in the wall or what have you.
TOM KRAEUTLER: So is this a problem that we really need to be concerned about if they are inside the walls? What kind of issues might we face?
GREG BAUMANN: Well it is not so much when they're inside the walls as when they actually do find a way out. And it might be a nice warm day where the sun is beating on the wall and actually gets too hot for them in there. So they're going to want to go to a cooler place, but not as cold as outside. And so they are going to find cracks in the baseboard and people have come home from work and they'll see a dozen or 25 box elder bugs walking across the living room and it appears that there is an invasion going on. [00:03:57]
TOM KRAEUTLER: We're talking to Greg Baumann. He is the Vice-President of Training and Technical Services for Orkin. So Greg, with the box elder bugs, if they do come out, is that what you would call a swarm?
GREG BAUMANN: Well they don't really swarm because a swarm is typically going to be reproduction.
TOM KRAEUTLER: But they come out as a mass.
GREG BAUMANN: In congregation, let's just say.
TOM KRAEUTLER: [Chuckles] I don't care what you call it. It is a lot of bugs; we want to get rid of them. So what do we do to control them?
GREG BAUMANN: One bug is one bug too many for most people. The best thing you can do to control them is do a walk around, make sure all cracks and crevices are sealed in your house. If you do see some bugs coming out, probably the best thing to do is call a professional because they can positively identify it. Remember, many bugs look alike and there are over a million species of insects out there, so they are really hard to identify. The professional will do a thorough inspection; give you advice to partner with them to try to solve the problem. [00:04:46]
TOM KRAEUTLER: Now you say seal cracks and crevices. That sounds easy enough. Give me an example of an area where homeowners typically overlook a space where insects will invade?
GREG BAUMANN: Well just picture a window and the window is installed against the siding and a lot of times the caulking there has come off. That's a favorite spot for insects for two reasons. One, they're attracted to the heat that's coming off of the window because windows are not good insulators. Once they get to that spot, they realize that there's a nice, wide tunnel for them to walk right into a nice protected area for the winter.
Cracks in foundations would be another area. Door sweeps. Make sure that you have door sweeps under your front door because they can just waltz right through that crack there when you least expect it. Suddenly, warm sunny day, you see a congregation of these insects right near the front door.
TOM KRAEUTLER: Now another pest that will find its way in starting, I guess, most cases in the fall, are rodents. Mice, and if you're really unlucky, rats. It is always surprising to me that these rodents need such a small space to get in. I understand that a mouse can squeeze into a space as small as the diameter of a dime. So if you think about it, there are a lot of places around the house where you have small gaps, even under wall cavities, around where wires and pipes go through your walls from the outside to the inside, maybe where your air conditioning line goes through or your main power cable goes through. In the 20 years I spent as a professional home inspector, it was shocking how many times we would find rodents inside an electric box because of things like that.
So where do you start by trying to keep the mice and the rats outside where they belong?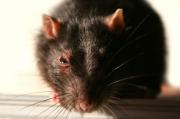 GREG BAUMANN: Well, you know, mice and rats are real pests and people might not realize it, but mice are considered one of the most successful species on earth. They can survive just about anywhere. And the thing about mice is if you can put a pencil through a hole, there's a really good chance that a mouse is going to be able to get through a hole. The rule of thumb, as you appropriately mentioned, rule of thumb is that rats can get into a hole the size of a quarter, mice the size of a dime. And that's pretty striking when you think about it. So if you walk around your foundation of your home or your duplex, wherever you live, or even your business, if you can put a pencil through a hole, it should be caulked and sealed using a silicone caulking because that will flex with vibration, won't break and you won't be reapplying in another year. [00:07:05]
TOM KRAEUTLER: Now that's a good tip because everything is always moving with the house. Folks don't realize it, but there is a lot of expansion and contraction, not to mention the impact of weather, heat and cold. So if you use a flexible sealant, you are more likely to have a more permanent seal.
Let's talk about the ways to eradicate those populations inside the house. If we can't stop them from getting in or if they do tend to set up shop you've got—let's call them over the counter treatments. You have baits and such. Do you recommend those?
GREG BAUMANN: Well the whole key to rodent management, and maybe even any type of pest management, is to view your home as a fortress. You start with the outside wall, then the inside wall, okay? So you've done the cracks and crevices. Maybe you've left the garage door open and the mice are very, very attracted to birdseed, grass seed, any of those things, and a population can get set up rather quickly. When they get inside the house many times people say, "I can just run off to a home improvement store and get some over the counter products. These products have to be used extremely carefully and it is not just using the product, it is a matter of understanding. Remember, the professional brings the knowledge base and that's not something you can buy in a store. [00:08:10]
TOM KRAEUTLER: Yes, good point. And it really is about setting up sort of lines of defense as you say. I mean, sealing the house from the outside, it's putting out the baits on the inside. What if we have pets, small children, as a professional how do you guys prevent kids and pets from being exposed to baits, for example?
GREG BAUMANN: Well we think there are many things you can do before you get to the bait. Once you do have to use the baits and it's a matter of working with the customer because the customer might say, "Well I need something done immediately" as opposed to something that might take a little bit longer. If you are going to use a bait, you certainly want to use a tamper-resistant bait station. This is required for the professional by law and not necessarily for the homeowner, but it is required for the professional by law. These stations are designed to reduce the chances of a child or a pet getting into the station and getting into the bait. [00:09:03]
TOM KRAEUTLER: Good advice. We're talking to Greg Baumann. He's the Vice-President of Training and Technical Services for Orkin where pest control is down to a science. Let's talk now about another insect that totally creeps people out and that is the spider. Spiders are very prevalent in cold weather. At my house we see them in the basement. I'm sure they're in crawl spaces and garages, other damp, musty, chilly places. But maybe areas, like you say, that are not quite as chilly as the outside. What do we do to control spiders?
GREG BAUMANN: You mention a good point about spiders. In fact, somebody did a survey a couple years ago and the population that was surveyed found that they're more afraid of spiders than—are you ready for this—than they are of death.
TOM KRAEUTLER: [Laughter]
GREG BAUMANN: It's amazing. True story. Spiders are going to feed on other insects, so any time you are going to have a hospitable situation for other insects; you're going to have a chance of a spider population. They might not be in the living space. They might be in the basement there. It's going to be damp, it's going to be relatively warm, there are going to be other insects near basement windows, for example. Tom, you and I have spent a good amount of our time in crawl spaces over the years -
TOM KRAEUTLER: Yes we have.
GREG BAUMANN: - pushing spider webs off to the side even in January. So very hospitable there as well. The key is to reduce the insect populations to get rid of the food source. You will reduce your spiders. Control the insects; you are going to control the spiders. [00:10:23]
TOM KRAEUTLER: Yes, and you know there are a couple of spiders that are particularly of concern that are unfortunately very common, one of which is the Brown Recluse. I see—I don't know if it is because I'm aware of them now, Greg, but I seem to see more of them than I have in years earlier. These Brown Recluse spiders can really inflict a painful bite and can actually kill some of your skin.
GREG BAUMANN: That's exactly right. There are some horrible looking wounds that these Brown Recluse spiders can certainly cause. They do inject a venom that actually causes the death of the skin in that area. They are not fatal pests, but they certainly can put a serious hurting on people that are bitten. And also, not everybody who gets bitten by a Brown Recluse spider reacts the same way. So some wounds are terrible, others are not.
TOM KRAEUTLER: And this is, we should mention, the spider that actually looks like a violin, isn't it?
GREG BAUMANN: Yes, some people call these a fiddle back type of spider. The Brown Recluse does have that traditional marking on the back and it is easily recognizable. But these are not going to be spiders that are coming out and just walking across your living room floor. They're called Brown Recluse for a reason. They do not like to come out. This is where people actually get bitten—they might be in a shoe, they'll put their foot in a shoe and they get a bite. They're not aggressive; they only attack when they feel threatened. [00:11:43]
TOM KRAEUTLER: Yes, but it's those situations where, like you say, you don't mean to step on one, but boy you do and you know when that happens. So Greg, just to kind of wrap this up, winter is a time when insects and pests go inside. It sounds to me like the kinds of things we're talking about are really very basic here. Cleanliness, making sure you keep the inside as clean as possible, being careful with food. Especially, I guess, pet food, right?
GREG BAUMANN: That's exactly right, yes.
TOM KRAEUTLER: Because a lot of folks tend to—well you'll put away all of your food in the pantry, but you will leave this paper bag full of pet food, which is basically what it is, on the floor in the garage, on the floor in the pantry where—I mean the bag is—the rodents certainly can chew right through that.
GREG BAUMANN: Oh absolutely. And in the garage, people like to put their pet food and they also like to put their grass seed. These are two favorite food sources for rodents.
TOM KRAEUTLER: Other tips—don't leave dirty dishes, scraps of food or pet food out overnight. Firewood—I want to mention this because folks pile up firewood right against their house so they don't have to go far in the winter. But firewood piled up against your house can create a haven for rodents.
GREG BAUMANN: Yes, and people have used firewood and everybody has a story about it. I brought firewood in and suddenly my house had a bunch of ants or it had rodents. Firewood piles right next to the house are like condominiums for multiple types of pests.
TOM KRAEUTLER: [Chuckles] Firewood condos. Or log cabins.
GREG BAUMANN: Log cabins.
TOM KRAEUTLER: For the insect population. You mentioned, of course, tightly sealing all of the gaps and the cracks. And lastly, make sure the attics and the wall voids are insulated. Because if it's warmer—if they're insulated, the insects can't get through. Is that the idea?
GREG BAUMANN: That's exactly right. It's not as attractive. They don't feel that nice, warm air coming out through the wall.
TOM KRAEUTLER: Great advice. Greg Baumann, Vice President of Training and Technical Services for Orkin. Thanks so much for being part of the Money Pit Pest Prevention Podcast.
GREG BAUMANN: My pleasure.
TOM KRAEUTLER: If you'd like to learn more about how to identify and prevent pest problems in your home, you can visit Orkin.com. The Orkin.com site is full of useful information to help you identify and eliminate insect problems in and around your house including a pest library which is very helpful because you can look up any pest that you come across in your home as well as locate a local Orkin Pest Control Pro to help eliminate those pests. It's all online at Orkin.com. Orkin. Pets Control Down to a Science.