Presented by Icynene® Spray Foam Insulation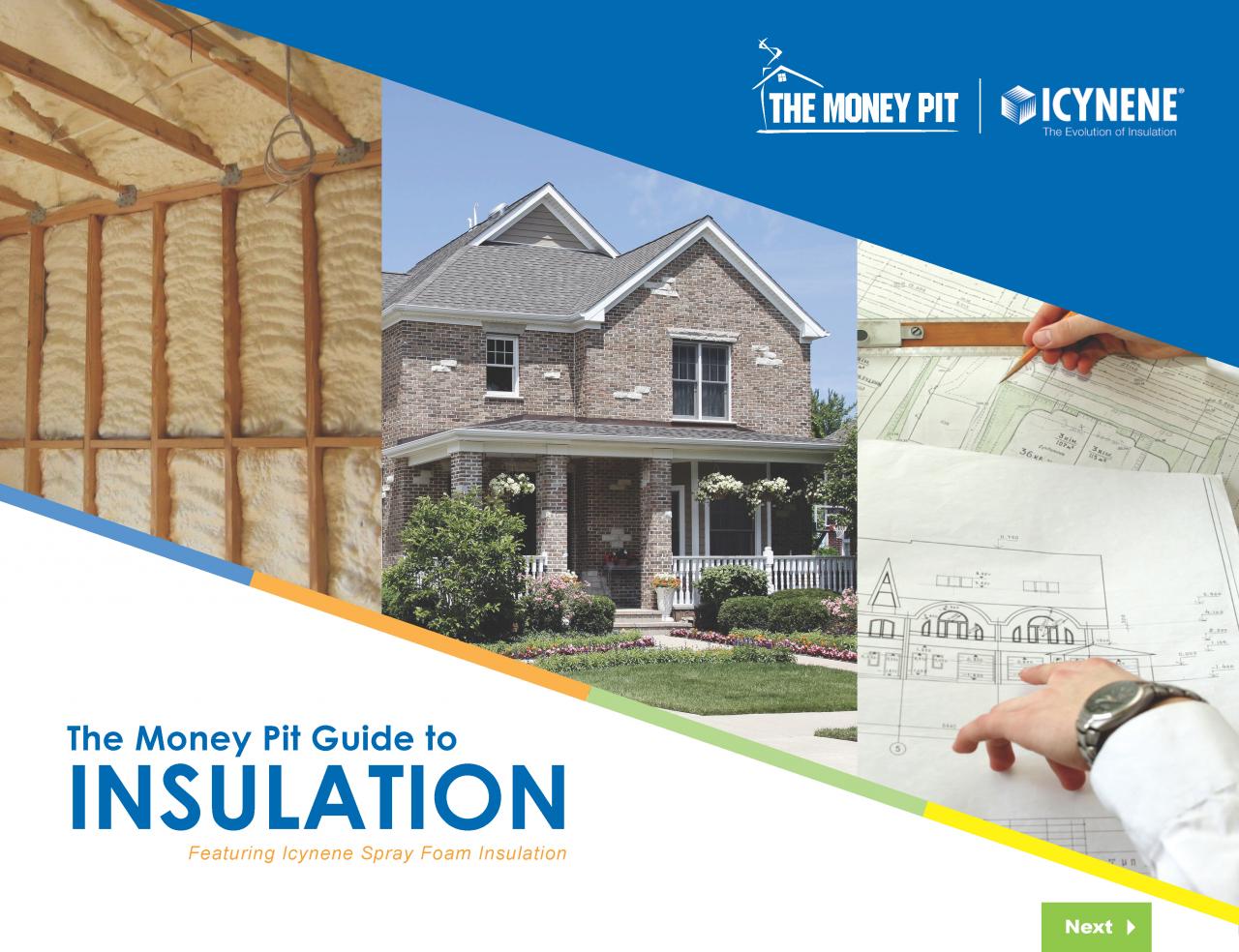 Insulation is your home's year-round armor against high heating and cooling costs, while preserving comfort, moisture control, and an improved indoor environment. Insulation is also one of the most important improvements you can make to an existing home and is also a critical component of new builds.
The quality of your home's insulation impacts every other energy-saving improvement you'll tackle. The Money Pit Guide to Insulation delivers tips to help you make smart insulation and sealing choices now for comprehensive, energy-saving results that will last for years to come.