December is a month when there is much decorating to do, as well as home improvements that make your home ready for house guests. Here are tips to help complete your home improvement and décor projects one weekend at a time.

WEEKEND #1: Decorating Details
Drag out those holiday decorations it time to get festive. Be sure to test all of those holiday lights before trimming the trees, indoor or out. Make sure all of your lights are marked with a UL, Underwriters Laboratories, seal of approval and marked for outdoor usage if that is where you want them displayed. Make sure each strand is clear of damaged and frayed wires, when in doubt throw them out. Strands of lights have become so inexpensive it is best to be safe and get a new strand. If your strands aren't lighting check each bulb to see if it is loose and replace each one individually with a working light bulb to see which bulb is the dud until the strand comes on.
To help with energy costs, keep outdoor light displays on a timer so they will turn on and off on their own and help save some of your hard earned cash. For inside light displays, never leave the lights on when you are not at home. Some lights can become hot to the touch and cause a fire hazard on dried out branches. With the decorations up early you can enjoy the sights to their full extent.
WEEKEND #2: Appliance Improvements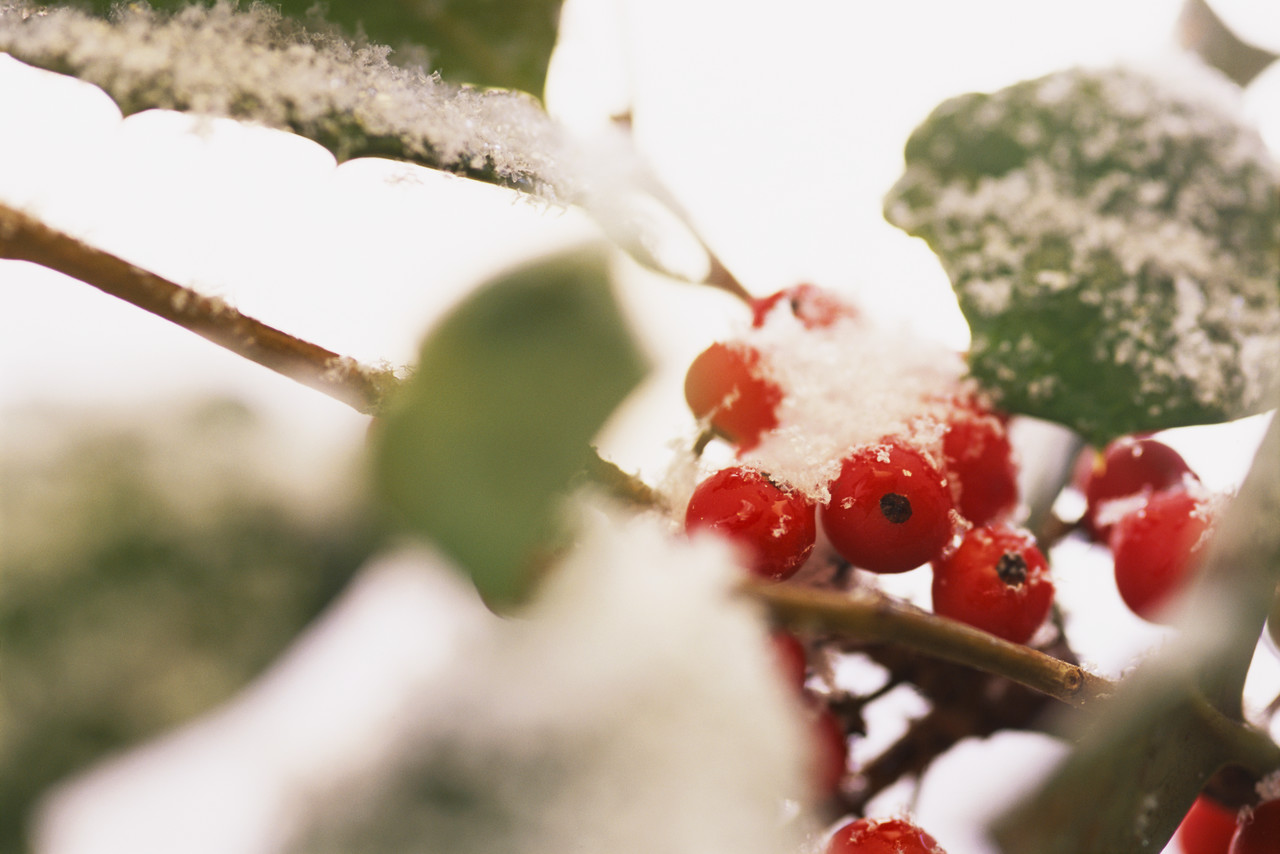 Out of all of your appliances, your oven is probably getting its fair share of a work out this time of year, so share the love with old reliable. Make sure you clean all of your vent hood filters. They can get covered in grease and not perform efficiently, as well as become a potential fire hazard.
If you have standard metal coil filters you can remove them and either clean with dish detergent and a good scrubbing brush or just let your dishwasher do the dirty work. If your vent hood uses carbon filters be sure to replace them regularly. As long as we are on the topic of filters, be sure to change the filter on your furnace once monthly during the winter heating season.
WEEKEND #3: Getting Winter-Ready
Before the snow begins to fall, give the outside of your house the once over. Check for any damage to your roof and gutters. In the winter ice dams tend to form if there is not proper insulation and ventilation in the attic. Ice damns occur when there is a build up of snow on the roof; the snow starts to melt in the areas above a too warm attic and start to flow down to the cold areas above the soffit and then refreezes. When enough ice has built up it can start to go under roof shingles and cause water to find its way into your home. Make sure your attic stays at a similar temperature to the out door temperature through improvements to insulation and venting. Keep all vents clear and free of dust and make sure the insulation is even with the top of the joists in the attic.
WEEKEND #4: Preventing a Visit from Scrooge the Burglar
Many of you might be heading out of town for the holiday, so now is the best time to get your house prepared so it doesn't look inviting to intruders. Make sure you keep lights on timers both inside and outside the house. Keep a few lights on timers indoors and be sure they come on and off at different times so it looks like the home is active. Place outdoor flood lights on motion sensors so intruders think you've heard them and flipped on a switch to see what is going on. Be sure to have your newspaper delivery stopped and that mail is not building up outside. Have a neighbor bring in the mail and packages that might arrive. Make sure you don't change your outgoing message on the answering machine to include that you are out of town. You can even contact your local police department and let them know you will be out of town so they can drive by and make sure everything is okay. Relax and enjoy the holiday with your family--that's what homes are for.
BONUS TIP: New Years Resolutions for Your Home
Be sure to ring in the New Year right and safe. Take this weekend to just enjoy all the improvements you have done to the house through out the year, you have earned it. Walk through your home and make a New Year's Resolution of storage and organization projects you would like to accomplish for next year through out the home whether they are big or small. You've got a new year of weekends just around the corner to tackle all of your home improvement needs.